While pursuing a traditional college education works for many students, some need the flexibility and convenience of an online education. There are many myths about online learning that may hinder some from reaping the benefits of an advanced degree.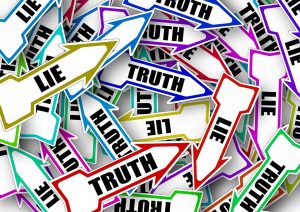 Myth #1: Inability to Transfer Credits
Many people believe that online credits will not transfer to a traditional college or degree program. The good news is that credits earned in an online program will usually be recognized by accredited institutions without issue. Contact our admissions staff to learn more about the credit transfer process.
Myth #2: Lack of Personalized Attention
The faculty teaching online courses are no less committed to their students than instructors in traditional classrooms. In fact, many professors see the distance learning environment to be an opportunity to go further to engage students and connect with them personally to ensure success. Students in an online undergraduate program with Faulkner University often have a wealth of opportunities to communicate with instructors by email, video chat, discussion boards, and phone.
Myth #3: Lower Course Quality
Online learning is not inferior in quality. With a focus on meeting the full needs of every student as a whole person, high-quality online learning is possible and common for many students who choose this route. Distance learning is just as challenging as traditional courses, and many instructors even warn that students should plan to spend more time and effort on coursework when they choose an online class.
Myth #4: Requires Advanced Computer Skills
While it helps to own a computer and to have skills for using the system, this is not a prerequisite for success. As long as a student has regular access to a computer and a desire to learn new skills, it's possible to navigate an online class without issue.
Getting an online degree is work, but the investment in one's professional future will pay back handsome dividends.