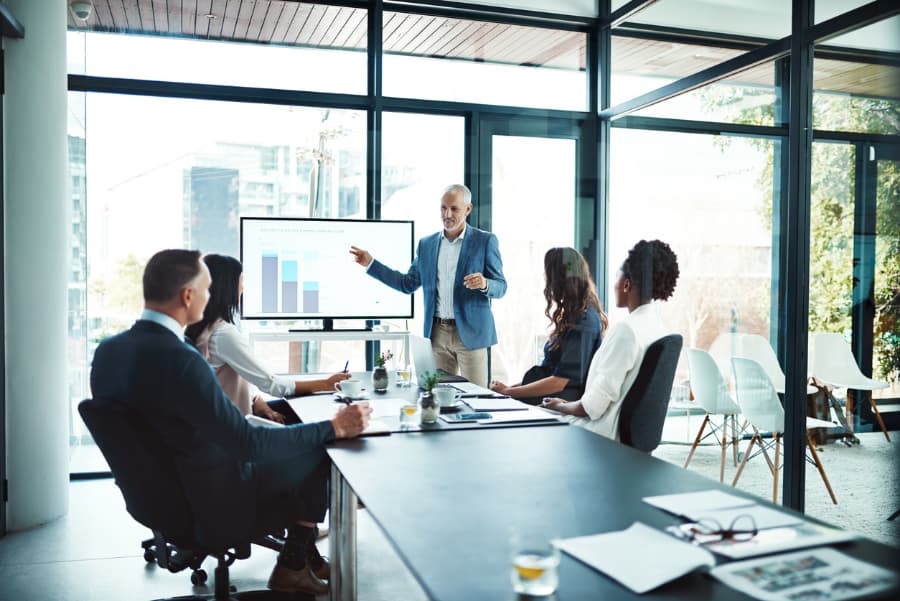 As the world becomes increasingly global and tech-focused, your career might benefit from pursuing an online degree at Faulkner University. Outsourcing and a technologically advanced workforce have produced a competitive, well-educated pool of job candidates, and you may feel that you don't yet stand out from the crowd. Or maybe you just want to add value to your current company by getting a degree that better prepares you for the future of your industry. Whatever your reason for pursuing an online degree, Faulkner University can help you achieve your biggest professional goals. Here are a few ways you can advance your career with an online degree.
Online Degree Benefits
Many businesses require associate, undergraduate, and graduate degrees for professions that once only required experience. And whether you wish to change careers, move up in your current company, or look for a new job in the same industry, online degrees offer the education needed to do so. Beyond job qualifications, a degree can help you professionally in many ways, including:
Time management skills: Earning a degree while working shows initiative and great time management skills. These are both marketable qualities in many industries, and employers will like that you're a go-getter who isn't afraid of challenges.
Cutting-edge education: Faulkner University's faculty recognizes the increasing globalization and diversification of the workforce. Our programs embrace this constant change and provide the latest in theory, research, and best practices to prepare students for evolving industries and professional environments.
A focus on tech: Earning an online degree shows prospective and current employers that you are embracing the tech-focused future.
Diversification: Whether you're a human resources generalist with an eye on management positions, a budding entrepreneur, or an educator ready to take the next steps in professional development, an online degree can bring new skills to your resume. You'll be prepared to tackle more demanding tasks and increase your versatility, which is always attractive to employers and essential for those who are self-employed.
Earning an online degree makes you a marketable candidate in popular fields that are experiencing tremendous growth. With new skills and demonstrable commitment to self-improvement, you'll stand out as a high-value candidate in a crowded job market.
Why an Online Degree?
Faulkner University offers undergraduate and graduate online degrees that help advance the careers of people from all walks of life. Whether you're a busy mom, veteran business owner, or just looking to find your footing in the professional world, there's a degree program to fit your needs.
But why learn online rather than in a traditional classroom? Common reasons include:
Work-life balance
Self-paced learning
Lower costs
No need to travel or relocate
Ability to move and take the program with you
With no need to quit your job, commute to classes, or give up time with family and friends, it's easy to see why more working professionals than ever before choose online degree programs for career advancement.
Pursue an Online Degree Today
No matter what you want to achieve, a degree from Faulkner University can help you meet – and exceed – expectations. As a fully accredited Christian institution, we offer working professionals the education they need to advance their careers with flexible online learning and a faith-driven community. Apply online today, or contact us for more information about our programs and admission requirements.