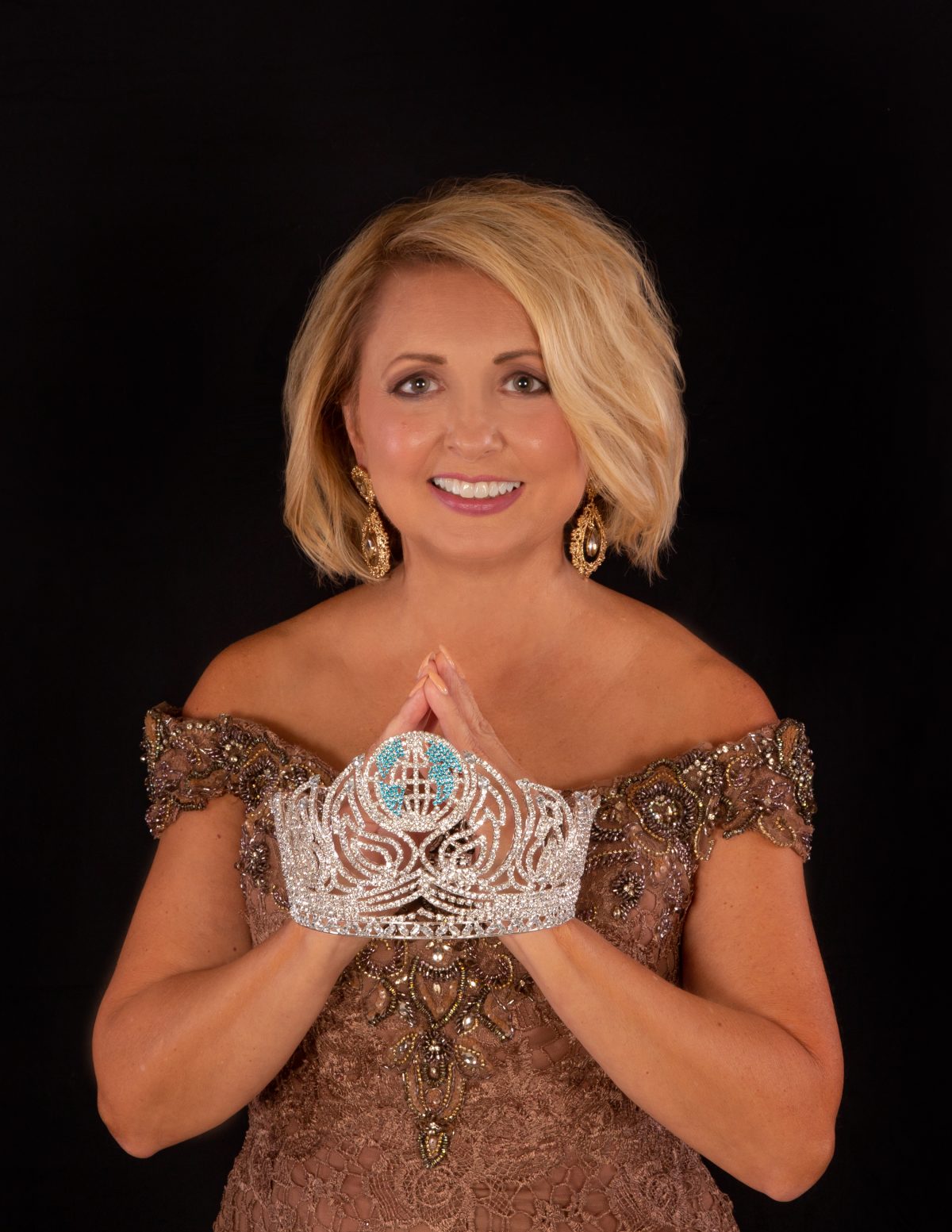 How much does it take to change someone's life? One bucket of clean water might be all it takes.
Faulkner alumna Cindy Dixon has seen first-hand how a simple bucket of fresh water can change the lives of those living in the villages of Tanzania, East Africa. As the crowned Ms. Senior Alabama World 2020 and Ms Sr. World 60s 1st Alternate 2020, she has been using her pageant platform to spread the message of the faith-based nonprofit, Bucket by Bucket.
Dixon has witnessed Bucket by Bucket build nine wells and one water collection system in Tanzania and has personally seen how just one well has changed the lives of those who live nearby both physically and spiritually.
"I have known how wonderful Bucket by Bucket is," Dixon said. "We prayed for the mission work in Tanzania and we discovered the biggest thing they need is clean water. Mosquito River is where we work with the congregation there to host Bible classes and set up a school of preaching. Because we built the first well there, their mission has been so successful! We have those who attend the Bible classes convert to Christianity and are baptized. They came for life-giving water and they got the Living Water."
Bucket by Bucket began when members from Northport church of Christ in Northport, Alabama were preparing for a mission trip to Tanzania. They were given a sizable donation, and they were told to use the check for something good.
They prayed for guidance.
Then they made phone calls overseas to see what they could do to have a larger impact in the country and the congregation. The need for access to clean, safe drinking water was made apparent. So they arranged to install a water well on the grounds of the local church they were going to visit.
In the months that followed they began to see non-Christians in the village coming to the church for their daily water. Soon, some of those very people became involved in Bible studies and were baptized into Christ. That's when it was decided to put wells in more places and now Bucket by Bucket has grown into a 501C3 with ten established wells across the country.
Each electric-powered well costs an average of $12,000 to build and maintain including materials and paying for a coordinator and an inspector. The goal is to refine the process in order to lower their budget.
Dixon and her husband have been a part of Bucket by Bucket since the very early stages. Her husband, Greg Dixon, serves as a member of the board. It was Dixon's goal to eventually retire from her job as an Alabama educator and work for Bucket by Bucket as its grant writer. Before she could do that, her plans were upended when she won Ms. Senior Alabama on her first try.
"Entering the pageant world began after some of my students urged me to enter," Dixon said. "I had the royal hand wave down in my classroom as a way to say, 'wrap it up,' with my students. They jokingly called me a queen, and said I should be in a beauty pageant." Years passed but she did not forget her promise to her students. "When I turned 60 during my second mission trip to Tanzania, I was so enthusiastic and so humbled by the work I was a part of there that I thought I should check off as many things on my to do list as I could before I retire and work for Bucket by Bucket full time," Dixon said.
That's when Dixon called the state pageant director and signed up for her first pageant. She ran as Ms. Sr. Tuscaloosa County and then was crowned Ms. Sr. Alabama World on September 12, 2020.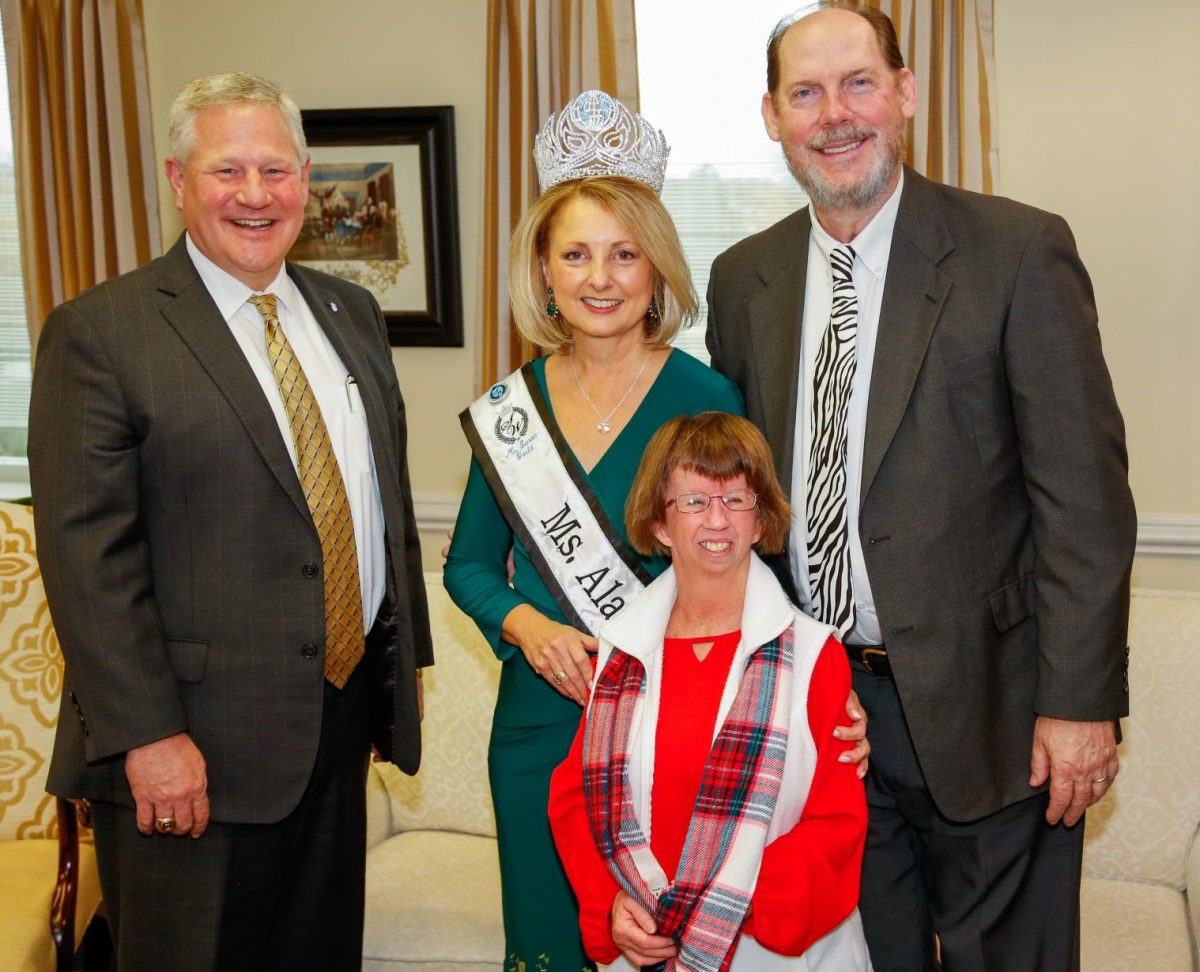 "I was clueless about what could come next after I was crowned, because I didn't expect to win," Dixon said. "I was so overwhelmed by what I was expected to do that I almost returned my crown. It wasn't until my daughter called me and helped me gain my focus that I was convinced this was a platform God had provided to speak about Bucket by Bucket."
Putting aside her worries about buying expensive gowns, traveling to speaking engagements and competing at the national level, Dixon spoke with her husband, prayed and then called the director for Bucket by Bucket, Alan Middleton, to see if they would give her their blessing to use Bucket by Bucket as her platform.
"Why are you so worried? Of course we want you,' he told me," Dixon said. "In fact, he said he and his Tanzanian counterpart, Elly Martin, were talking a week before I called saying they don't have a champion to speak for them because they are such a small organization and all the board members are focused on working. I needed to hear that and I had peace about my decision to compete."
Dixon had numerous opportunities to speak with news agencies about Bucket by Bucket before she competed at the inaugural Ms. Senior World event for the title in Biloxi, Mississippi on November 10, 2020. Although Dixon was not crowned at Ms. Sr. World for her category, her message was still heard. As a finalist, she was able to promote her Bucket by Bucket on the national stage.
"I want to help in any way I can," Dixon said. "I'm a teacher and I don't want any child to go without access to clean water. I have seen first-hand a difference it can do for a congregation. I have drunk from that well."
According to the World Health Organization, 1.4 million deaths occur each year due to diarrhea caused by the ingestion of pathogens, especially in unsafe drinking-water, leading to diseases like cholera, typhoid and dysentery. Twenty-five million people are seriously incapacitated by lymphatic filariasis, and half a million people die from malaria, diseases which are transmitted by mosquitos breeding in polluted water. Two hundred million people are diagnosed with preventable infection, schistosomiasis, caused by contact with water contaminated with the excreta of infected people.
Now, instead of walking three hours to get one bucket of contaminated water, Bucket by Bucket is providing easier access to clean water for the people of Tanzania and teaching them about drip irrigation to improve their quality of life. Their spiritual thirst is also being quenched.
During her visits to Tanzania, Dixon has conducted numerous home Bible studies. She has also taught women's and children's seminars, where they were fed and had their questions about the Gospel answered.
"It is always a phenomenal experience," Dixon said. "It is amazing to speak to so many women from all different faiths. Then to watch them be baptized; they were just so enthusiastic even though it meant going against their husbands sometimes and knowing their lives were completely altered."
Dixon attended Faulkner University when it was known as Alabama Christian College in 1978 and earned an associate degree two years later before meeting and marrying her husband Greg Dixon. She returned to Faulkner in 1992 and after a year graduated with a Bachelor of Science degree and began teaching and working in the Alabama school system for 12 years. She later earned a master's in secondary language arts, a master's in equivalency in education leadership and a doctorate in instructional leadership with an emphasis on technology integration.
She served as a national education consultant and worked with multiple school systems in 11 states to develop and implement tailored educational plans, was nominated as the Alabama State Teacher of the Year three times and currently teaches at the Lloyd Wood Education Center as an alternative education teacher.