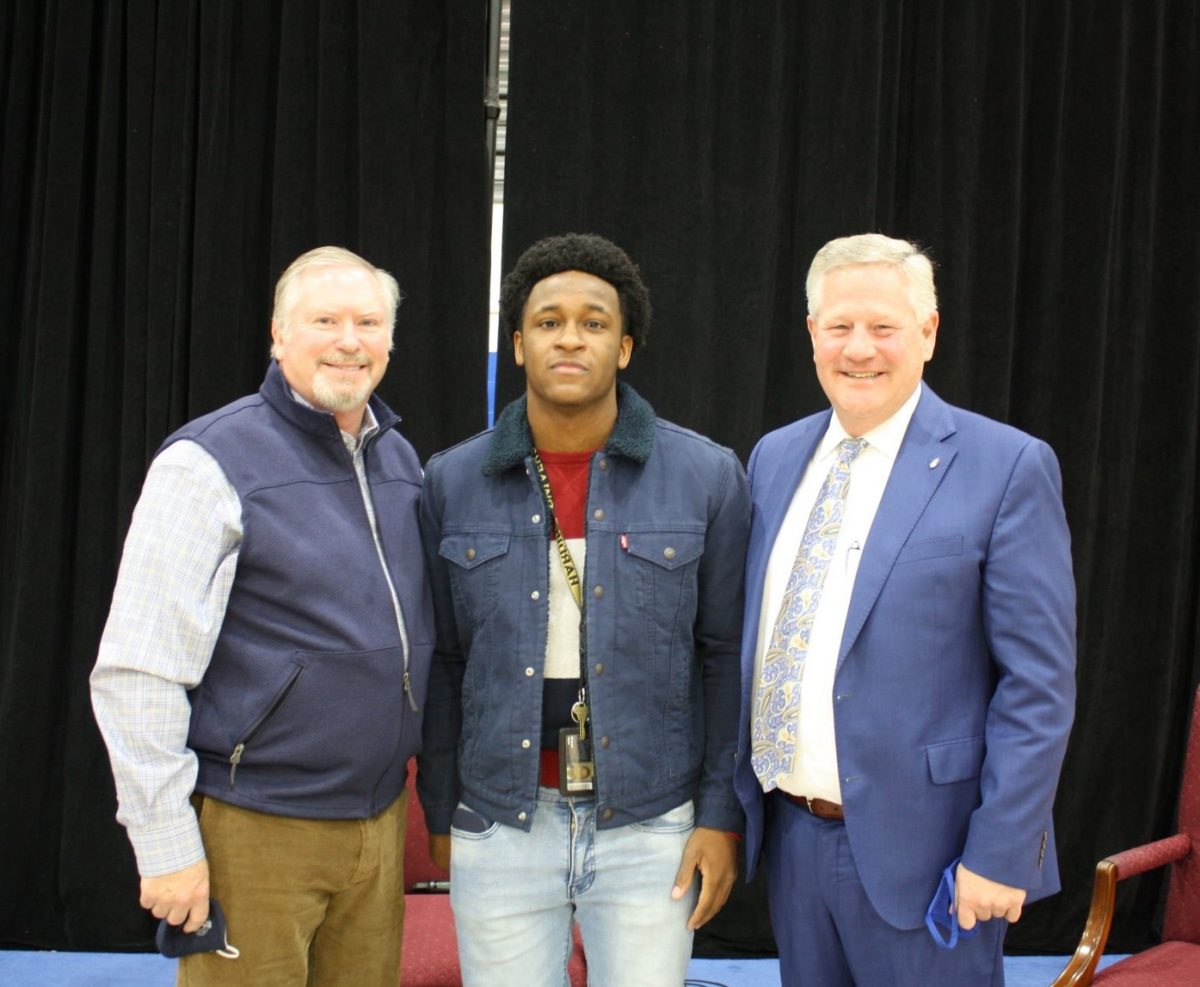 Faulkner students, staff and faculty had a chance to hear a young man's story of how to forgive your enemies following the shooting death of Botham Jean in his Texas apartment in 2018.
Todd Gentry, the campus minister at the College Church of Christ in Searcy, Arkansas spoke on February 22 while Brandt Jean, Botham's younger brother shared on Tuesday during chapel.
Gentry his wife Debbie served as Botham's American parents during his time as a student at Harding University. Botham would later serve as Gentry's intern and as the worship leader at their church. Botham was 26 years old and working as an accountant when he shot and killed by an off-duty police officer
"One of the things that have hurt us and continues to be very emotional for us is the loss of a student, Botham, who was like our son," Gentry said. "Botham was a fun loving young man. We talked all the time and he confessed things to me and we went through life together."
"What made Botham special was how much he valued other people's lives," Gentry added. "He believed people needed to be invested in and he believed people's lives were important and so did his family … because of what happened, people have come to know who Jesus is."
Brandt's public display of forgiveness toward the officer convicted of Botham's murder, shocked the world and the embrace he gave the officer has been called by many news outlets as "the hug heard around the world."
On September 6, 2018, Botham got home early to get ready to watch a football game. He was sitting on his couch eating ice cream with the game on when an officer entered his apartment and killed him.
Dallas Police Department patrol officer Amber Guyger was arrested days later and was initially charged with manslaughter. More than a year later on October 1, 2019, Guyger was found guilty of murder and received a sentence of ten years in prison.
It was in the court room following a year of legal proceedings when Brandt forgave Guyger. He said during chapel that he had politely refused to make any comments three times after the official court proceedings had ended. However, his grandmother took his hand and told him to think of Guyger's soul.
Up until then, Brandt was angry toward Guyger for the loss of his brother. He internalized what his grandmother said and took the stand. He spoke slowly as he gathered his thoughts. He wanted his words to convey to Guyger how much she needed Jesus Christ.
"I can speak for myself, I forgive you and I know if you go to God and ask Him, He will forgive you," Brandt told Guyger. "I love you just like anyone else, and I'm not going to say I hope you rot and die just like my brother did, but I personally want the best for you. And I wasn't going to ever say this in front of my family or anyone, but I don't even want you to go to jail. I want the best for you.  Because that's exactly what Botham would want you to do and the best would be giving your life to Christ."
He then asked the judge if he could hug Guyger. The judge consented and Brandt and Guyger embraced.
Brandt's only desire is for his heartfelt words and his actions that day to give glory to God and to lead others to forgive their enemies. It's only through Christ that we can forgive as Christ forgives us, he said.