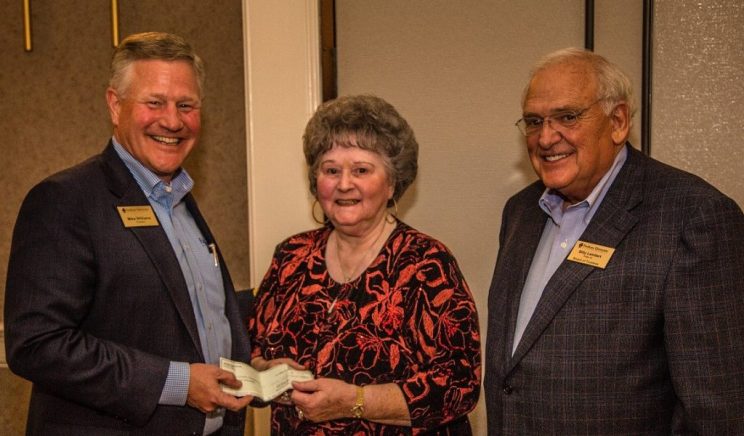 Long-time Faulkner University benefactor Marjorie Snook presented a gift of $1 million from the Snook Foundation to President Mike Williams during the university's Board of Directors meeting in Mobile on April 5.
Williams thanked Snook "for her heart for Faulkner" and shared how her generous gift will help many through the university's new College of Health Sciences and comprehensive autism center.
"On behalf of Faulkner University, I thank you," Williams said. "And to every one in 45 children who are born on the autism spectrum, I thank you for them.
"I thank you on behalf of the parents who receive the diagnosis and turn to our autism center for a place of hope, therapy and peace, and on behalf of the teachers and professionals who desire to better serve their students who are on the autism spectrum.
We thank you for your generosity and for investing in a group of people who really need your help."