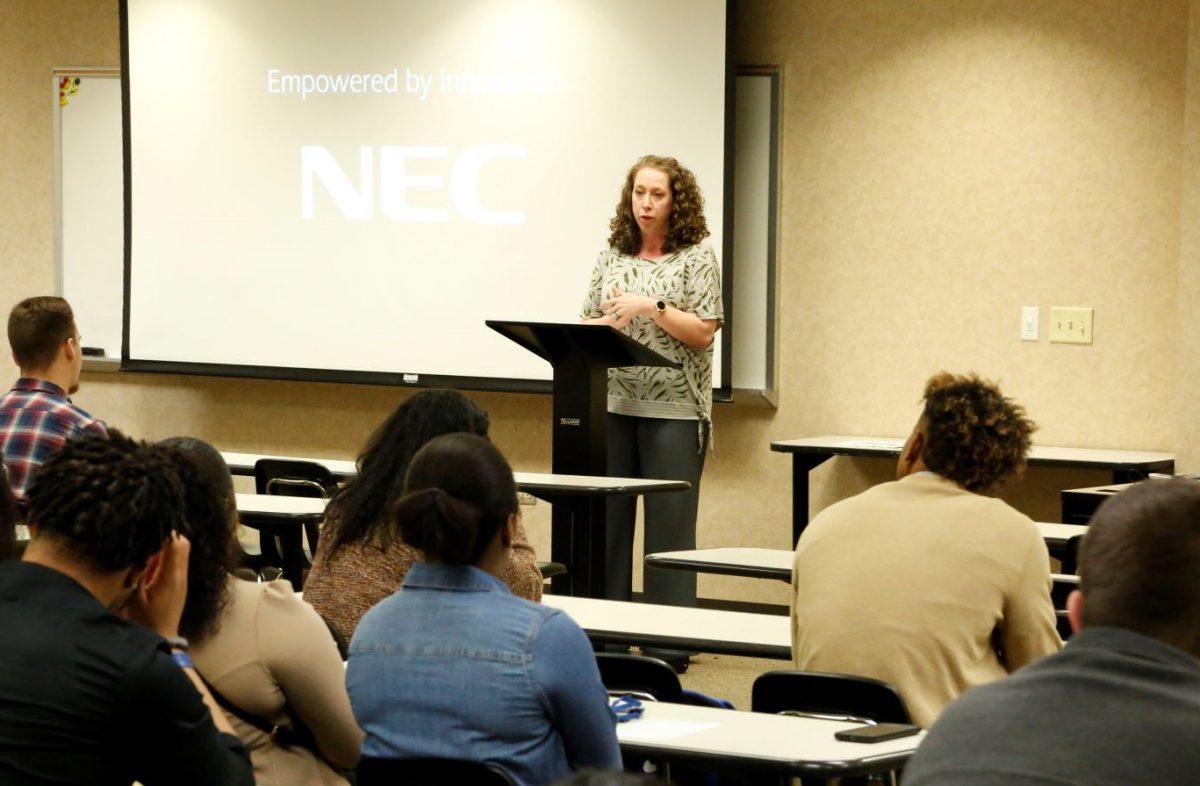 Once Jessica Smith graduated from Faulkner, her plan was to work as a paralegal, however a surprise opportunity changed the direction of her career.
Just before graduating in 2016 with a Bachelor of Science in Legal Studies, she was offered a position at the Federal Defenders Office for the Middle District of Alabama as the assistant to the Financial Administrator. Not long after that, Smith took over the Financial Administrator position, effectively combining her three passions: law, accounting and human resources.
Smith recently returned to campus to speak to students on her success and was honored as the Young Alumna for the College of Arts and Sciences' Criminal Justice and Legal Studies department.
Originally from Virginia Beach, Virginia, Smith has lived in Montgomery for 14 years. She graduated Magna Cum Laude from Faulkner and is now working towards completing her Master's in Human Resources Management from Troy University.
Smith and her husband Bryan, have three sons. They enjoy traveling and are all actively involved in their church.