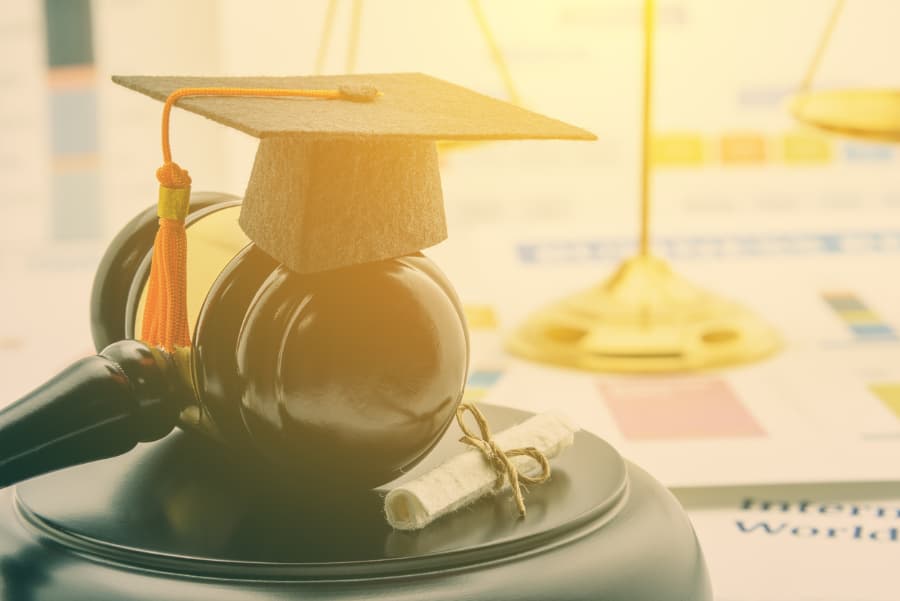 Legal careers are alluring to students and working professionals alike for a variety of reasons. Whether you're intrigued by the opportunity to help people through your work or searching for job security and benefits, you may be surprised to learn you don't need a law degree to get there. Legal studies programs, like the Bachelor of Science and Associate of Science degrees offered by Faulkner University, can help you prepare for a job assisting in legal work in numerous settings. Here, we discuss some legal studies degree career options and what those paths may entail.
Paralegal
Paralegals are responsible for the day-to-day duties that help keep a practice running. One of the most common careers attainable through a legal studies program, paralegals typically assist attorneys through tasks that include the following:
Conducting research
Drafting documents and correspondence
Reviewing and summarizing records
Filing court documents
Maintaining files
Communicating with clients
This position is essential to most law offices, so paralegals can expect to enjoy a wide range of employment opportunities within the legal profession. Whether you're interested in corporate, family, government, or other law specializations, training as a paralegal can prepare you to provide legal aid to any type of practice.
Legal Secretary
Similar to the responsibilities of a paralegal, the job of a legal secretary (or legal assistant) is to aid in the everyday functions of a practice. In contrast, this position focuses more on administrative tasks, making it ideal for individuals who are detail oriented. A legal secretary's work may include the following:
Arranging the delivery of paperwork
Typing correspondence
Transcribing court proceedings and recorded meetings
Scheduling court dates, appointments, and meetings
Maintaining calendars and schedules for attorneys
Work as a legal secretary also provides the opportunity to train in niche areas of law. However, different types of practices may require legal secretaries to perform different duties. Smaller firms, for example, may ask secretaries to answer phones and greet clients, whereas large practices may have other administrative staff to handle those operations.
Court Reporter
Court reporters are responsible for verbatim transcripts of court proceedings. This is a crucial part of any legal process as the official record or transcript helps to safeguard the goings-on of a courtroom or disposition for future reference. Within the job itself there are many types of court reporters, some of which include:
Freelance reporter: Freelancers can be hired by attorneys, corporations, unions, and other individuals who require recordings on a case-by-case basis.
Hearing court reporters: This type of court reporter uses verbatim methods and equipment to accurately preserve pretrial and trial proceedings.
Legislative court reporters: These reporters are responsible for transcribing proceedings for the United States Congress and legislators across the country.
Each of these variants requires specialized skills that allow court reporters to find success in different settings.
Learn More About Legal Studies with Faulkner University
A degree in legal studies provides graduates with a confident understanding of the day-to-day functions of the practice of law. Whether pursuing work as a paralegal, legal secretary, or court reporter, Faulkner University's Bachelor of Science or Associate of Science in legal studies programs can help set you on the path to success. Contact Faulkner University today to apply or request more information about the legal studies programs at our Montgomery, Birmingham, Huntsville, and Mobile campuses.