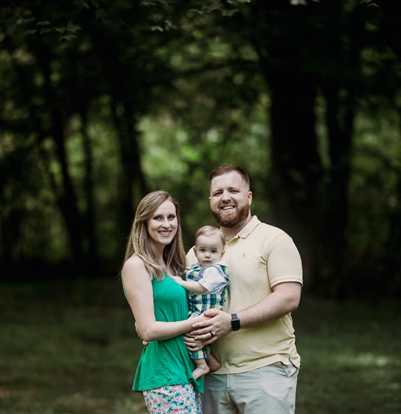 Faulkner University announced alumnus Hinton Horn as the University's new Assistant Dean for Spiritual Life & Chapel Programs. He will be the new MC for chapel services.
A 2016 Christian Ministry graduate of Faulkner, and former member of Cornerstone, an all-male acapella quartet at Faulkner, Hinton is no stranger to Faulkner's vibrant campus community.  Also while a student, Hinton was a tech assistant for Faulkner Sports Network (FSN); led discipleship groups among students; led worship in chapel; and was a Jamboree host for several years.
Prior to accepting his new role at Faulkner, Hinton served the Beltline Church of Christ in Decatur Alabama as their Worship Minister since 2016.  While leading worship is truly Hinton's passion and gift, he has a personal desire to connect in meaningful ways with our broadly diverse student body through discipleship experiences beyond chapel. 
"We are deeply blessed to have Hinton come back home to Faulkner, and look forward to how God will use him and his family in mighty ways here!" said Vice President of Student Services, Jean-Noel Thompson.
Hinton, his wife Kaylan, and their 1 year old son Leonidas (Leo) will begin in July. 
 "Faulkner Family, I am thrilled to be coming home to join you again.  Serving you all in Chapel and Ministry will be my pleasure.  I can't wait to make new relationships and journey with you through your college experience.  I hope you are excited for this next year, for it will be the best one yet!" Horn said.