Proverbs 18:5 (NLT) states, "It is not right to acquit the guilty or deny justice to the innocent." The Master of Justice Administration at Faulkner University prepares students to enter into the criminal justice field—allowing them to practice Solomon's words of wisdom and uphold the laws of the land. Unlike for-profit institutions, Faulkner offers a comprehensive online master's degree program that helps prepare students to work in many specializations within criminal justice. Here's a look at four popular areas.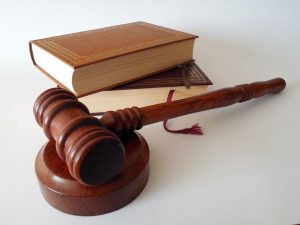 Law Enforcement
Detectives, police officers, federal agents, and correctional officers have an important job—to serve and protect the community. Faulkner University's online master's degree program focusing on justice administration will give students the tools necessary to have a successful career in law enforcement at the county, state, local, or federal level.
Those who work full-time, especially in law enforcement, can benefit from pursuing an online master's degree. Faulkner's online program allows for non-traditional students to maintain a flexible schedule that works for them.
Emergency Management Directors
Emergency management directors collaborate with the county, state, and federal agencies during a crisis. They have the responsibility to recruit help from surrounding agencies, report to top-tier officials, and to offer recommendations for training emergency responders.
Faulkner University's online master's degree program will help those interested in emergency management formulate their own ideas and work closely with peers and professors to develop innovative crisis planning.
Criminology
Criminologists study crimes and work closely with law enforcement and other government agencies to help understand why they happen. An online master's degree will help those interested in Criminology formulate accurate statistical analyses of crime scenes and develop mock recommendations that someone in their field would make to state and federal agencies to improve public safety and policy.
The Justice Administration online master's degree program allows for students to take advantage of the career services team. They will help students build a network of colleagues, which can be beneficial as they begin to build their reputation in the criminology arena.
Juvenile Justice Administrator
Juvenile justice pertains to children under the age of 18 that have committed mid-level to serious crimes. A juvenile justice administrator or counselor can help develop programs that will set up delinquents with tools to help them formulate coping skills, finish schooling, and secure a promising future.
Faulkner University is a Christian University that takes pleasure in teaching its students the importance of community servitude. Pursuing a justice administration online master's degree will allow non-traditional students the opportunity to extend their careers further, providing multiple options to protect the innocent and serve the community.