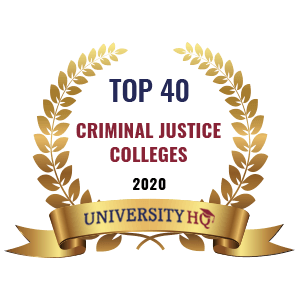 Faulkner University was recently ranked among the top universities in the nation for having the best criminal justice program according to a new report by University HQ.
University HQ's Best Colleges for Criminal Justice Degree listed Faulkner University among the top 20 criminal justice colleges nationally with a rank of 20 out of 40 total schools.
The ranking, was based on factors like admission rates, retention rates and graduating salary figures.
The Criminal Justice program at Faulkner University takes a moral and ethical instructional approach, emphasizing law enforcement, private security, corrections and pre-law.
Faulkner offers a fully online Master of Justice Administration (formerly the Master of Criminal Justice program) to college graduates or professionals continuing their education for greater career opportunities. Designed for the self-motivated college graduate or professional, the online program offers more convenience and flexibility compared to the structure of traditional classroom formats.
Faulkner's Bachelor of Science degree in Criminal Justice (BCJ) is broad-based and designed to provide criminal justice (CJ) practitioners with a comprehensive understanding of the CJ system. This program enhances the knowledge of persons employed in law enforcement, corrections, the legal field, and private security. The curriculum also prepares individuals to attend graduate school, including law school. (Acceptance into any graduate school depends on that school's admissions requirements and the qualifications of each applicant.)
To learn more, visit https://www.faulkner.edu/find-your-major/criminal-justice/