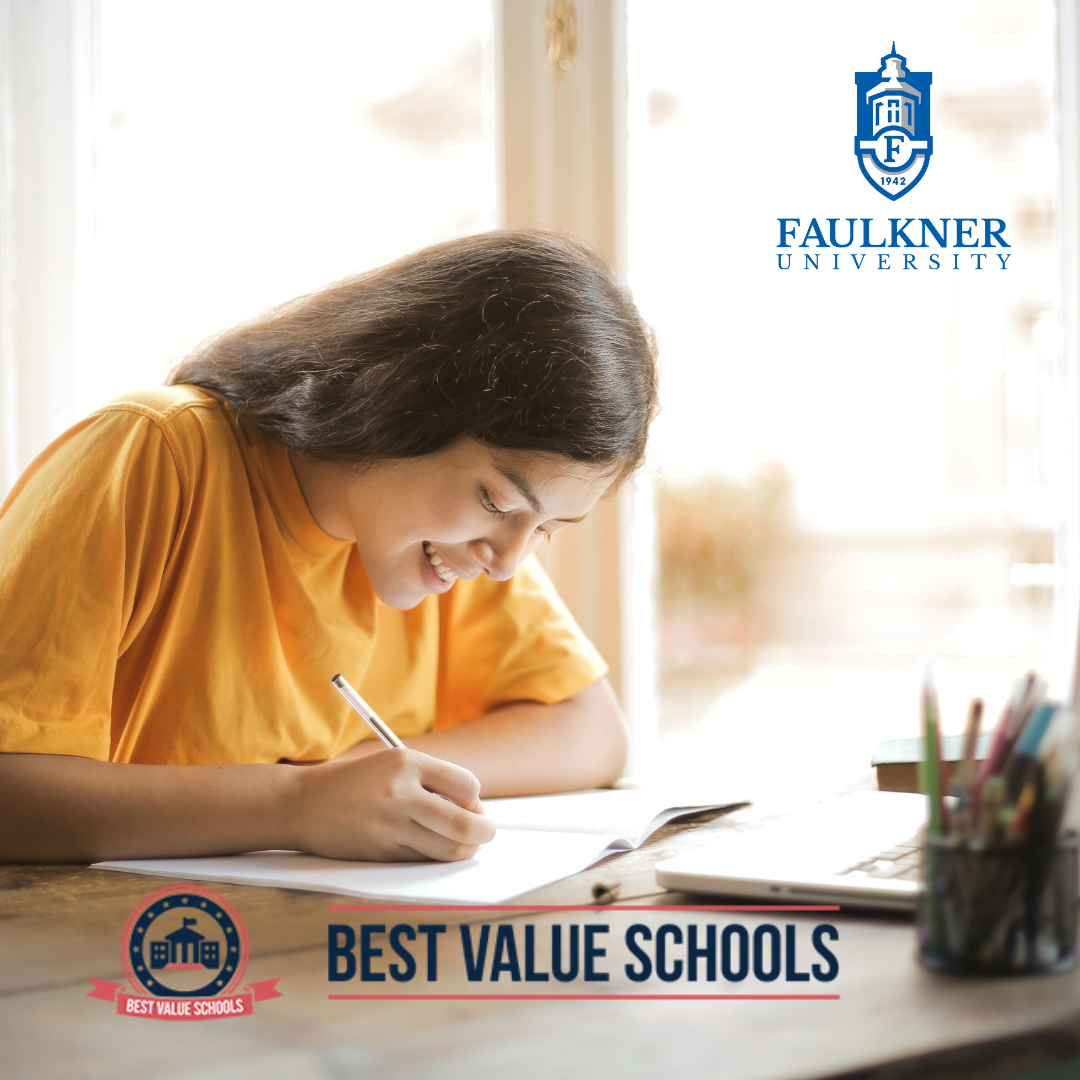 Faulkner University was ranked 1st in Alabama for its online Executive MBA degree according to Best Value Schools. Faulkner's program came in at 22nd overall.
Best Value Schools considered over 490 online options for earning an Executive MBA from universities all over the world and refined their lists to make 25 recommendations. They considered tuition, program length, user experience, flexibility, and unique program features that appeal to Executive MBA students.

Students taking ten consecutive 5-week courses can complete Faulkner University's 100% online Executive Master of Business Administration program in just one year. MBA students learn how to make a difference at the executive level while gaining a solid foundation in key areas of business. The program features ten annual start dates and is designed with working professionals' busy schedules in mind.
Courses in Faulkner University's best online executive MBA program include Managerial Economics, Organizational Behavior, Strategic Management, and Quantitative Analysis.
Faulkner's Executive Master of Business Administration program focuses on modern-day managerial practices, decision making, marketing, quantitative reasoning, and strategic thinking. Students will develop a strong understanding of corporate strategies essential in today's business environment.
Classes at Faulkner provide a blend of current business theory with relevant industry practice. The emphasis is on providing a practical curriculum within a caring, Christian environment where students work on solving real-world business problems and understand the reasoning behind plausible solutions all within a caring, Christian environment.
To learn more, visit https://www.faulkner.edu/mba.