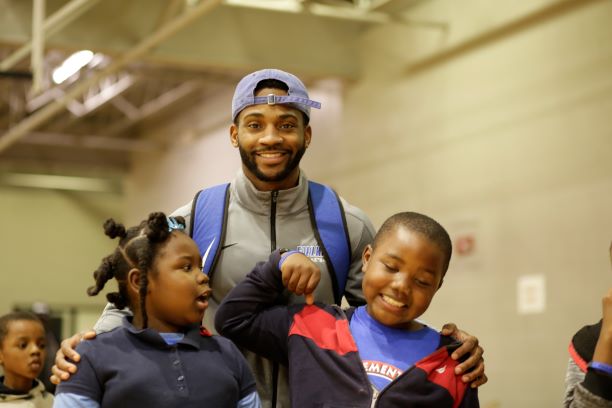 MONTGOMERY, Ala. – The rain on Thursday was not enough to stop E.T. Davis Elementary School students from having a ghoulish of a good time at Faulkner University's third annual Fall Festival.
About ten buses rolled up to the Faulkner Multiplex as the entire student body totaling more than 400 Davis Elementary students and teachers from came out to enjoy the fall fun organized just for them.
Faulkner faculty, dressed up in kitten costumes, played musical chairs, while others read Halloween stories, took fall photos and helped the children wrap themselves up as mummies. Faulkner students, club leaders, athletes and SGA members organized games like putt-putt, baseball toss, pumpkin bowling, ring toss, corn-hole and of course handed out tons of candy.
Davis students also had a chance to shoot hoops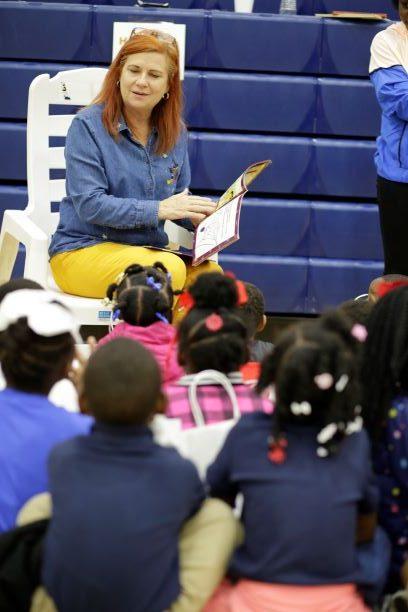 with Faulkner University's Basketball Team, play carnival games with professors, have their faces painted, have a caramel apple treat and learn about fun science experiments from our education departments.
It was just another way to celebrate the positive relationship Faulkner has nurtured with children at Davis over the last three years, said Leigh Woodring, coordinator of the Center for Faith, Calling and Engagement at Faulkner.
"We have really grown to love the children and teachers at Davis Elementary School," said Leigh Woodring, coordinator of the Center for Faith, Calling and Engagement at Faulkner. "Inviting them to a Fall Festival on campus and enjoy games and fun with our students and staff is just another way we are making an impact on their lives and the kids absolutely love it."
This is Faulkner University's third year partnering with Davis Elementary, which initially began as a community school effort. Faulkner continues to grow the relationship the two schools enjoy by welcoming them on their first day of school, inviting them onto Faulkner's campus for home games throughout the year and volunteering at the school throughout the week.