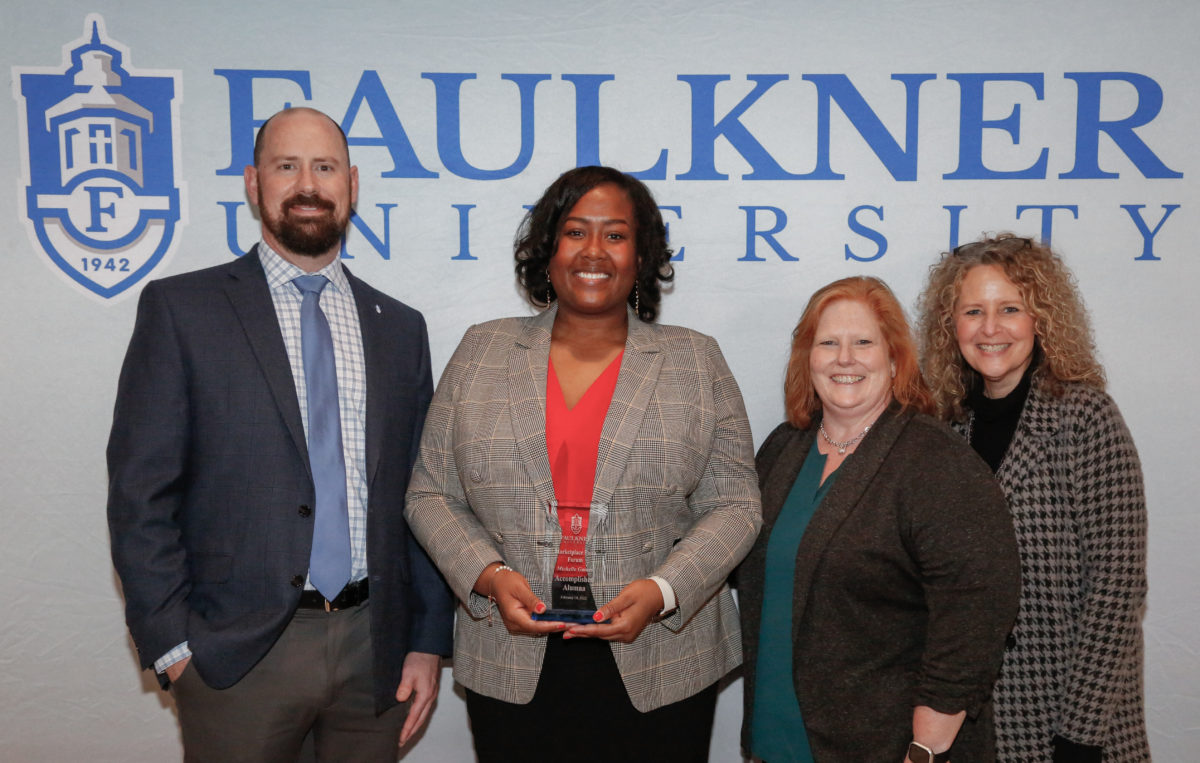 Faulkner alumna Michelle Gaines graduated with a Bachelor of Science in Business Information Systems in 2009 and now serves as the Senior Vice President under Northern Trust's Asset Servicing Product Development Organization in London, England.
Gaines was honored as the 2022 Accomplished Alumna for Faulkner's College of Business for her accomplishments and her work as senior vice president under Northern Trust.
"Michelle is a highly successful Harris College of Business graduate who proves there is no limit to where a Faulkner business degree can take you," said Rayla Black, co-chair of the Harris College of Business.
Northern Trust's Asset Servicing business unit is a leading provider of asset servicing, investment management, banking, and related services to institutional clients worldwide including but not limited to corporate and public pension funds, sovereign wealth funds, supranational organizations, investment management firms, foundations, and endowments, healthcare organizations, insurance companies, and other financial institutions.
Gaines has over 10 years of experience in various roles supporting the Product Development Life Cycle for large and complex multi-million dollar initiatives. She led in various software development life cycle roles at AT&T in Atlanta, Georgia from 2009 – 2018 before pivoting from Telecommunications to Financial Services.
After graduating from Faulkner in 2009, Gaines earned her M.B.A concentration in Information Systems from DePaul University in 2016 in her home city, Chicago, IL. Michelle studied abroad during her M.B.A program in Berlin, Germany, and Prague which helped inspire her travels abroad and desire to live in England. She also holds a Scrum Master and Scaled Agile Framework Certification.
Gaines is an experienced Senior Scrum Master and Software Project Manager with a demonstrated history of working in the telecommunications industry and skilled in Requirements Analysis, Agile Methodologies, IT Strategy, Software Development Life Cycle (SDLC), DevOps and Management.
Throughout the year, Michelle also serves as a mentor to students at the University of Greenwich in East London.