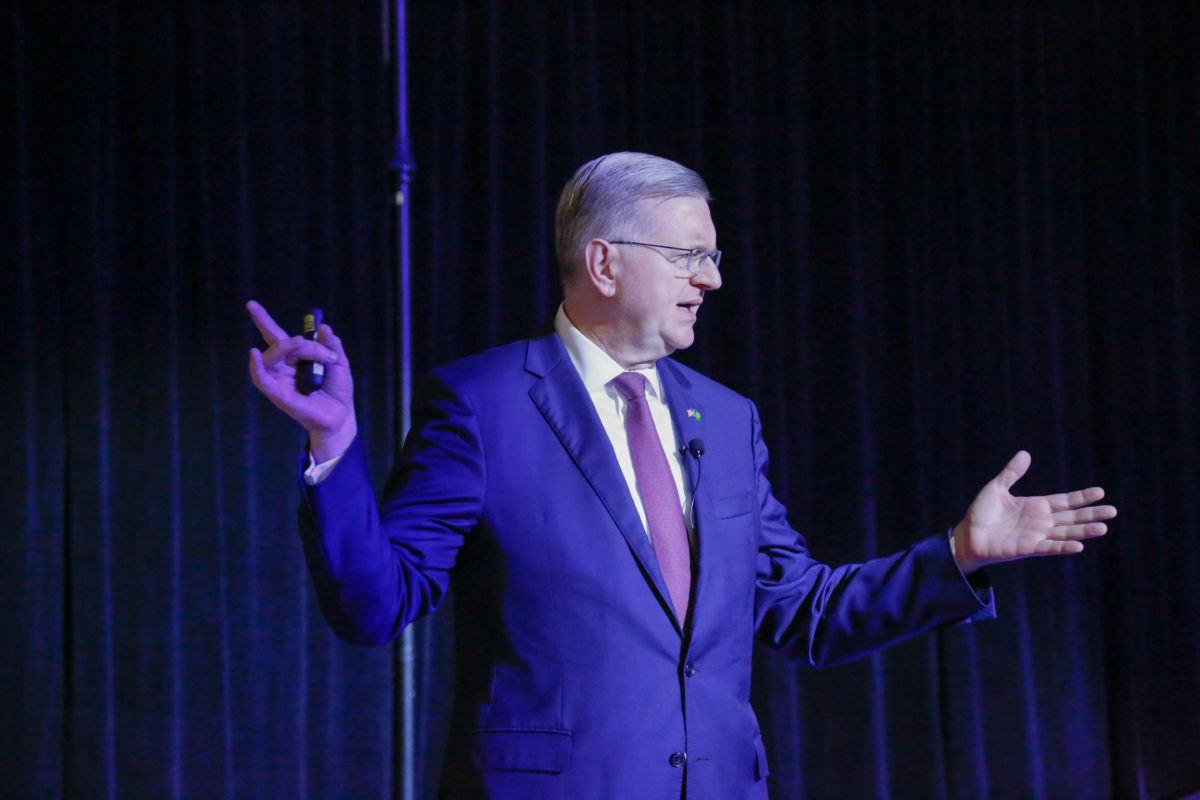 MONTGOMERY, Ala.- The Ambassador of Brazil to the U.S. Nestor Forster Jr. visited Faulkner University on August 25, 2022, in order to speak to the student body about Brazilian business and trade and the strong economic and diplomatic relationships between Brazil and the United States.
Forster's visit to Faulkner coincided with his official state visit to Alabama to meet with Alabama Governor Kay Ivey at the State Capitol later in the afternoon.
"This is a historic day for Faulkner University," Faulkner President Mitch Henry said. "You are the first students in Faulkner's history to have the honor and privilege of being visited by a dignitary of state from Brazil."
While on campus, Forster also had an opportunity to speak with and hear from 10 Brazilian students attending Faulkner in a separate event hosted by President Mitch Henry and more than a dozen of Faulkner's Harris College of Business faculty and staff.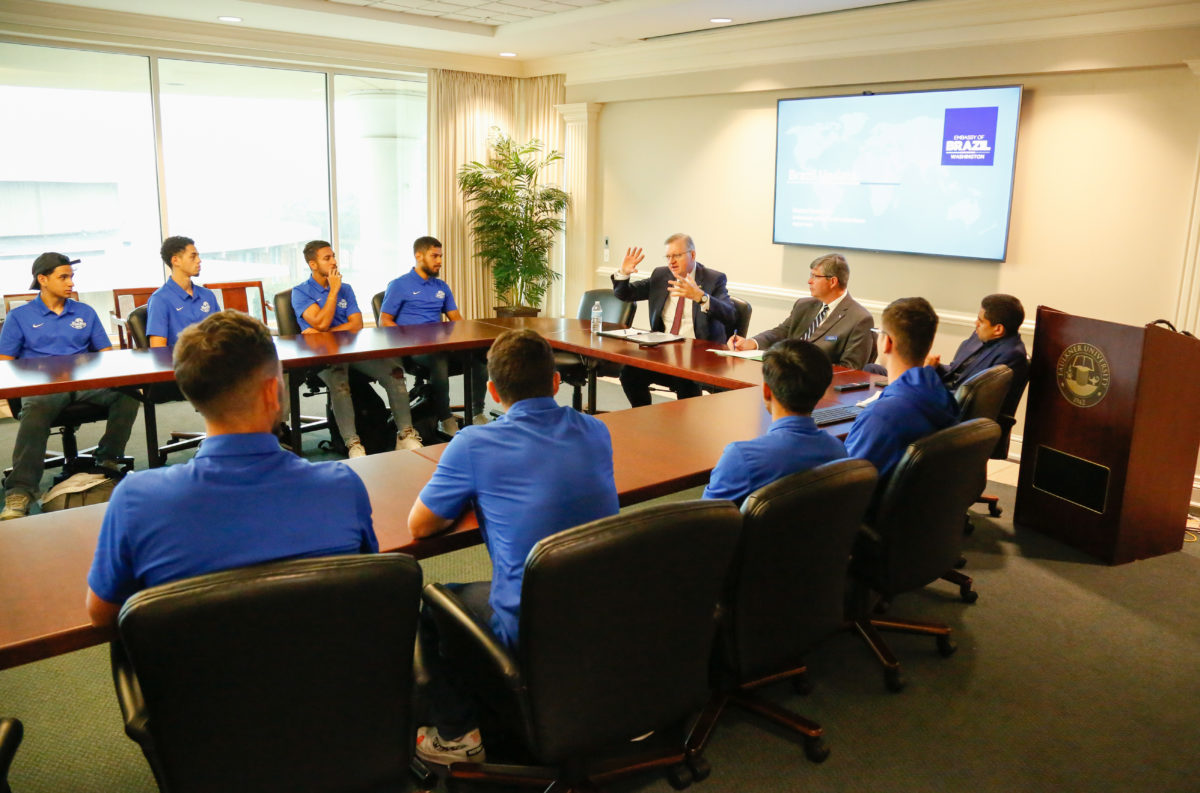 Forster, who has more than 30 years of diplomatic experience, has served in Canada, Costa Rica, and the United States, where he was posted three times to the Embassy in Washington, as well as to the Brazilian consulates in Hartford, Connecticut and New York City, New York. His diplomatic experience covers such areas as trade negotiations, intellectual property and financial policy, political affairs, international law, consular affairs, administration and information technology.
Forster has scheduled speaking engagements at universities all across the United States in order to maintain Brazil's historically long-standing relationship with the United States as well as foster new partnerships between the different states. Today's speaking engagements act as the catalyst for future discussions and opportunities to create strong economic and educational ties between Brazil and Alabama, specifically.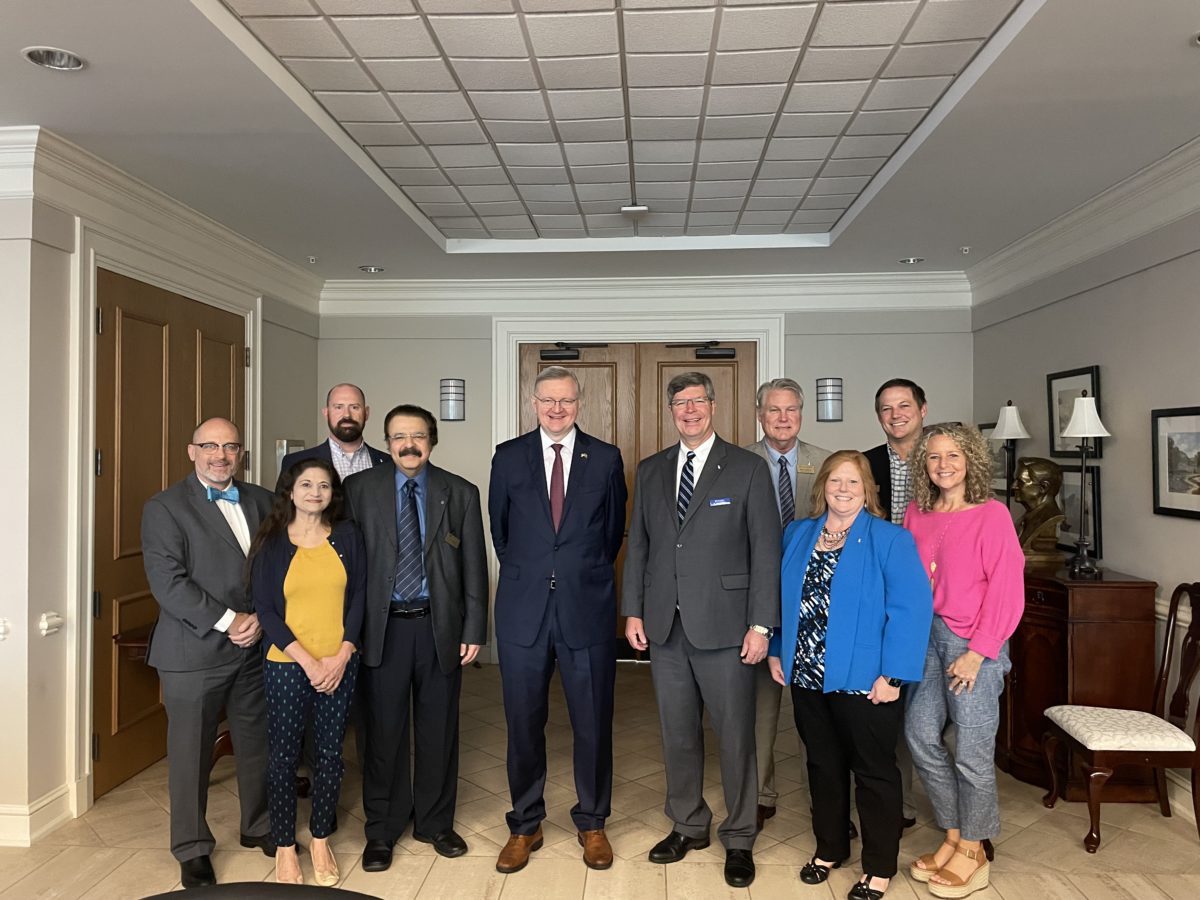 Forster expressed his admiration for Faulkner's Harris College of Business and his desire to create an educational exchange pathway for Brazilian students seeking business opportunities in America and vice versa.
"When we visit a particular area, we look for good universities to go to. We selected Faulkner University today because of your good reputation, and also for your values," Forster explained. "You have a very good reputation with your college of business, and your new college of health sciences and at the same time you are a Christian school. I'm honored to be here because there is something deeper that we share with Faulkner university, our mutual values and love for democracy."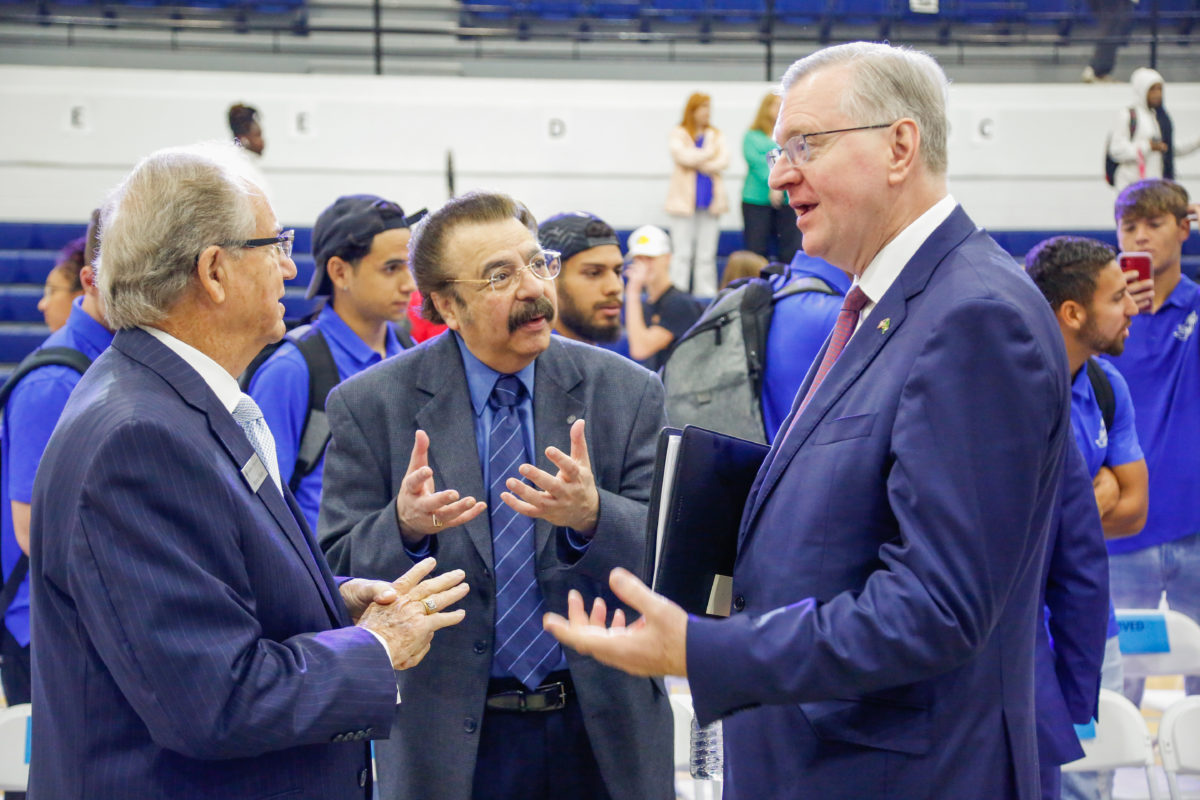 In his discussion with Faulkner's Brazilian students, Forster answered their questions about foreign investments in Brazil, voting in Brazil's upcoming election in October and obtaining a tourism visa. He also offered his advice to the students at the table on what career to pursue after graduation.
"If you are looking to go into a particular field, because people say you are guaranteed a job after graduation, or you will be earning more money, it doesn't always work," Forster said. "Do what you are good at and pursue your vocation. At Faulkner, a Christian university, you have a sense of a higher calling and when we deviate from that and follow business trends and where people tell you to find jobs, you will find yourself feeling frustrated. Instead, pursue your vocation and the job will come. Follow your higher calling."