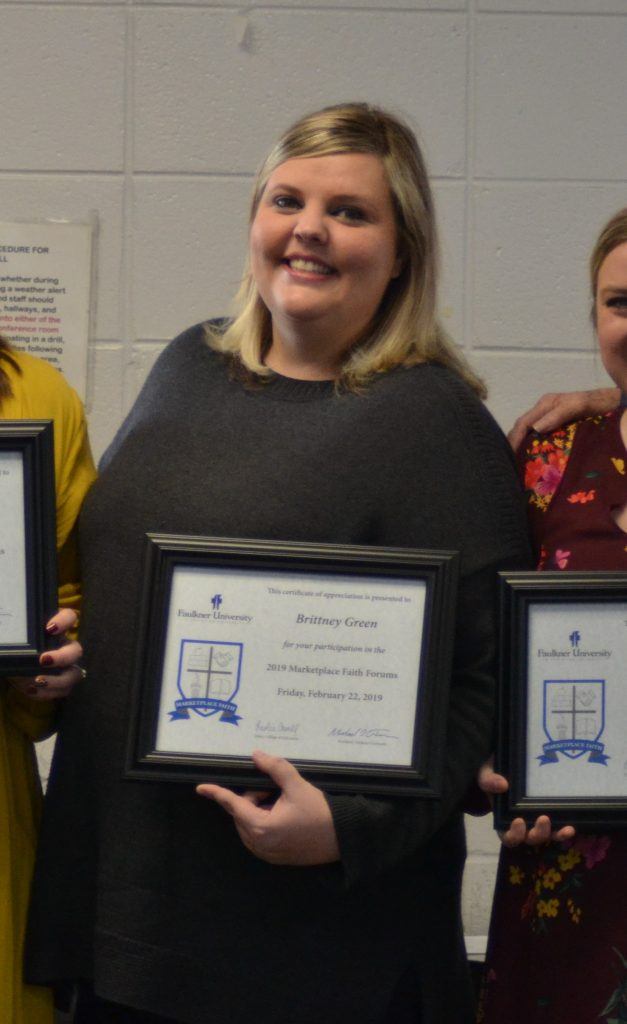 New Faulkner University graduate, Brittney Green, completed two degrees from the College of Education and found a teaching job soon after. She is currently finishing her first year of teaching third graders in Alexander City.
Green completed her Bachelor's of Elementary Education in December of 2017 and went directly back to Faulkner in January to earn her Master's of Elementary Education program. She completed the program in December of 2018 and is now teaching at Nathaniel H. Stephen's Elementary School in Alexander City, Ala.
"This is my first year in the classroom and it has proven to be a positive experience," Green said. "I teach math, science, and social studies to two groups of third grade students a day, for a total of forty students. Everyday in the classroom proves as a positive learning experience, and I plan to continue on this path for a long time."
The College of Education is a NCATE-accredited school of education offering degrees in both undergraduate and graduate degree areas.  We are dedicated to ensuring that our graduates are prepared as highly qualified, dedicated, and reflective practitioners. We pride ourselves in meeting the needs of educators through our curriculum and clinical experiences. The college's faculty is committed to helping candidates become well-rounded professionals. The faculty members are particularly devoted to guiding candidates in their pursuit of service to the community while also developing their professional skills.