By Joel Sellers
On a sunny late May afternoon at Faulkner's Harrison Field, a group of middle school athletes kneels alongside the first base foul territory with their head coach. Among the typical baseball field hues of the brown, white and green, the team stands out in its red and blue jerseys and ballcaps. The inscription on the shirts and hats reads Anchor Baseball Academy.
It would seem to be a typical team meetup before the beginning of practice, and it is for this team. However, those unaccustomed to this travel ball club might be surprised to see the players bow their heads and say the Lord's Prayer.
Jonathan Villa, the founder of the project, starts the team off with the recitation and lets the boys finish it on their own as they catch his drift. After they get tripped up near the end with some using different wording from differing versions of the Bible but finally say "Amen," he laughs and says, "Okay, guys, that was a little rough. We'll work on that!"
Longtime fans of Faulkner baseball are well-acquainted with Villa, a standout catcher for the Eagles from 2019-21, originally from Ensenada, Mexico. He played professional baseball in 2015 before some poor choices required him to change plans. He went the college route, beginning at Yavapai College in Arizona for two seasons before receiving interest from Faulkner, where he was shone and came to know Christ. After completing his college eligibility and earning his bachelor's in criminal justice, his original plan was to enter the Air Force. However, due to significant losses in his life that occurred while playing his final year of baseball, he felt a need to stay involved with the game, but not by entering the professional ranks again. He decided that he wanted to minister to boys in the same way he had been ministered to by starting a travel baseball team, which he named Anchor. He realized the potential that lay in blending his loves for baseball and God in this way, before he was hired by Faulkner to be the Spiritual Life Coordinator and assistant baseball coach.
"When I was playing my last year of baseball, I lost my dad (Ricardo Villa) in January, and then I lost 'Pops' (David Noles), who was our team chaplain, in February," Villa recalls. "I knew I was going to be done with baseball, and I was thinking about what the next step would be. It just kind of came from an idea, that was a perfect combination, for me to honor my dad and Pops at the same time. Dad gave me the love for baseball, gave me the love for this game that I was very blessed to play for a long time. And Pops gave me my relationship with God. I saw the need in Montgomery for being around for a little while, the need for something different baseball-wise. So that's where Anchor came from. It came from honoring two of the people that I loved most."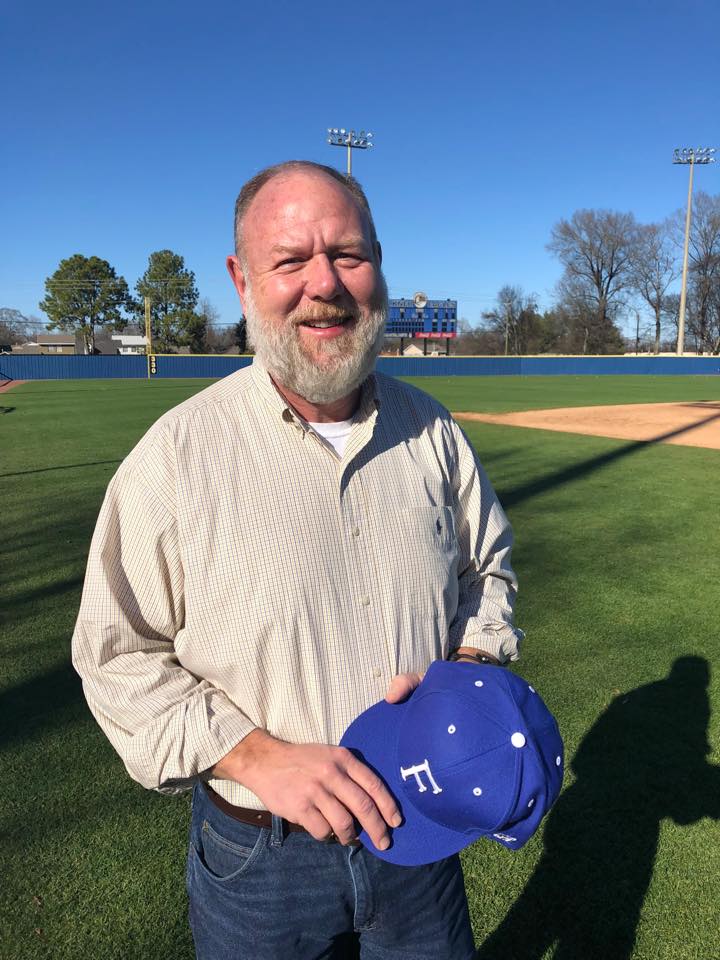 The main focus of the academy is to develop kids for the next level of baseball, whether it's high school or college, and to aid in giving them exposure so that coaches can see the players' talents firsthand. In this way, those who might not normally have an avenue for promoting themselves can earn roster spots and scholarships.
Villa says that Anchor would not have been possible without the support of his wife, Katie, as well as encouragement from home by his mother, Hilda Hernandez. However, the ultimate credit he gives for the program's success goes solely to God. It is because of God that the organization continues to grow.
News of the program spread easily because of the network Villa built through coaching high school camps as well as individual sessions. Coaches and families have done their part to get the word out. Anchor includes players from local schools like Montgomery Catholic Preparatory School, Trinity Presbyterian School, Alabama Christian Academy, Saint James School and Park Crossing High School. This fit into his desire to offer something for the whole city that will keep local talent close to home even after he transitioned to a new role at Faulkner.
Villa considered Anchor a worthy endeavor because sports proved to be a tool that helped to keep him out of trouble, so he hopes that baseball can provide a shelter and escape for others as it did for him.
"I'm pretty transparent when I tell them about my mistakes, everything I did and how I ended up at Faulkner, how I ended up here and whatnot," he states. "So that's basically the idea of it, not only to play baseball, but to keep them away from the same mistakes I made."
One of the people who helped him apply for the nonprofit is a familiar name around Faulkner nowadays. Because of his major, Villa became very familiar with a well-liked legal studies and criminal justice professor who is now the school's new president: Mitch Henry. Villa strongly credits him as well. Henry continued supporting him after graduation and has become a new confidant in the absence of Noles.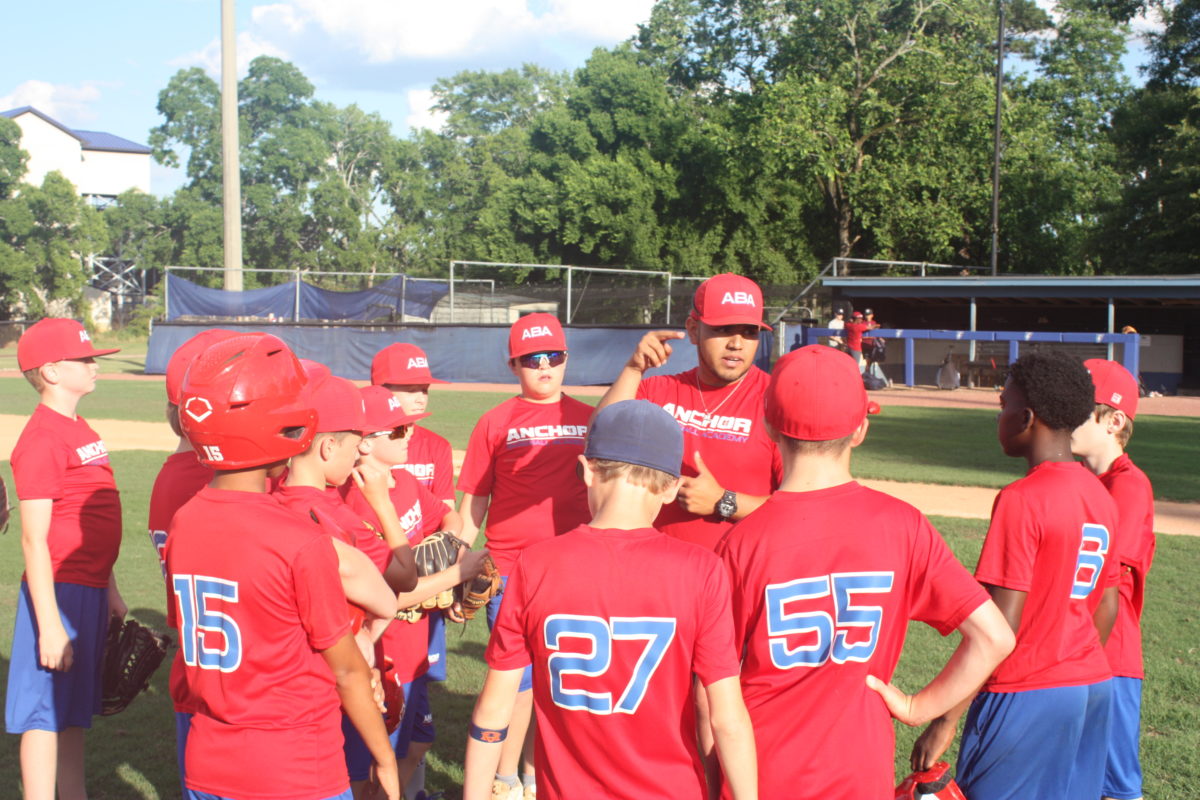 Villa serves as witness that Henry always said to his students that they are ministers wherever they go, so their first priority must be staying godly and centered. It is Villa's opinion that this method of not just talking the talk but pointing to God by walking the walk is effective in reaching out to students that have not grown up in Christian homes, especially for those like him who enrolled for the athletic opportunities.
Anchor shows itself as not just a baseball school but a ministry in some unique ways. Those who witness Anchor games on Sundays may have been surprised to see Villa and his teams partaking in the Lord's Supper.
"One of the things that people sometimes kind of looked at us like, 'What are they doing?' I think travel baseball gets a lot of heat for, for example, tournaments on Sunday. You're not at church, you're at the baseball field. I like to take communion with my kids on a Sunday on the baseball field between games," he explains. "You know, I grew up Catholic, but I went to church maybe Christmas and New Year's, so I never really cared for it that much. I always tell people, I found God in a very ungodly place, a corner of society, and I found God when I had nothing left in life in general."
His time with Anchor was an opportunity for Villa to take what he was blessed with while at Faulkner and pay it forward to the next generation of kids who share his love of the game. The most rewarding part of it was encouraging the youth and helping them work through hard times in their lives and being an example for them, he said.
"It's like I always told them. 'We're not out here, guys, to win games.' I think winning will take care of itself. My main goal with the kids was to just prepare them for life," Villa says. "Sometimes, we would practice for an hour and talk for another hour, and I started preaching! When I had those conversations with them, it might only touch one or two of them, but I've had cases where they'd come to me before practice and say, 'Coach Villa, what you said yesterday, I really needed to hear that.'"
"If they saw me as more than just a coach and saw me as a friend, too, like my 'Pops' was with me, where I was able to go to him no matter what and I knew he would love me and not judge me, that's what I wanted for those guys."
"Anchor started out of the grief. God works in crazy ways, bro. Even when we're grieving and that was the worst time of my life, losing the two men I loved the most, he gave me the light to turn this grief into something that is going to share the light, that is going to share the Gospel and is going to share who we are as Christians really, outside of just the church," Villa said.
Through one of those events that seem to bring life full circle, one that only God Himself could be behind, Villa was hired by Faulkner as Spiritual Life Coordinator. In this position, he is able to reach fellow young people, specifically student-athletes and international students, the exact stage of life he was in when he needed God and people to turn to most. Through both Anchor and Faulkner, Villa is passing on the effect Noles had on his life as a true vocational minister.