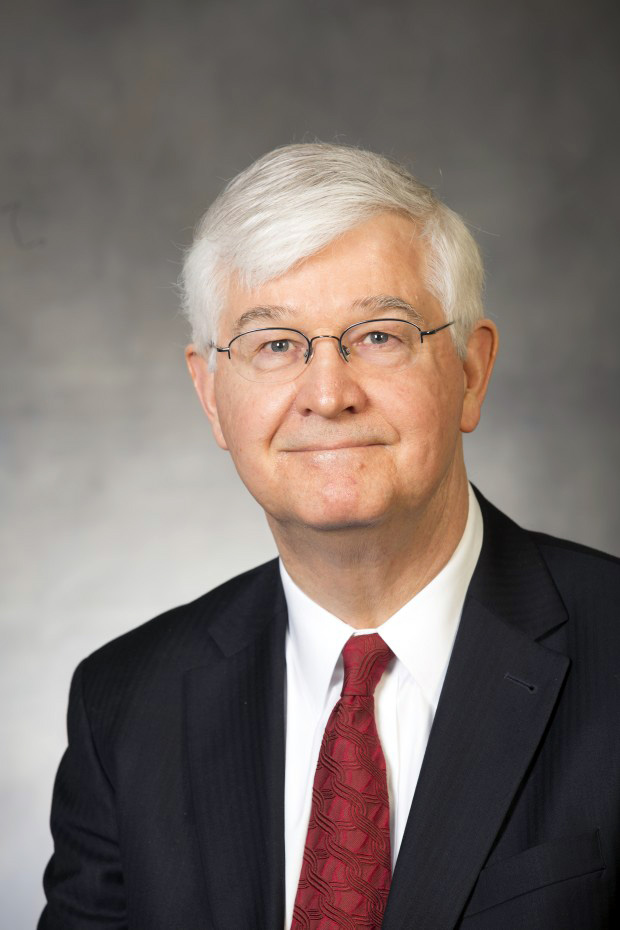 One of Faulkner's generous donors and a former professor at Faulkner University Huntsville, attorney Mark McDaniel is helping to lead the space initiative following his recent appointment as the Aerospace and Science Advisor for the 118th Congress.
McDaniel's wife Henri McDaniel is also a strong supporter of Faulkner Law and serves on the Faulkner University Board of Trustees. Together they serve as attorneys with the Law Firm of McDaniel & McDaniel, LLC in Huntsville.
Congressman Dale Strong (AL-05) and Congressman Robert Aderholt (AL-04) appointed McDaniel to his new position on April 4, 2023.
McDaniel has served on the NASA Advisory Council to five NASA Administrators; Daniel Golden, Sean O'Keefe, Michael Griffin, Jim Bridenstine, and Bill Nelson. The NASA Advisory Council is the Nation's highest civilian advisory board for NASA, and McDaniel has served on the Board and as an Aerospace Advisor for more than two decades.
McDaniel previously served as an Aerospace and Science Advisor to former House Science, Space, and Technology Committee Chairman Bart Gordon from 2007-2011. McDaniel was appointed by President Trump to the International Food and Agricultural Development Board to advise the United States Agency for International Development (USAID). On the Board McDaniel focused on utilizing NASA and University based technology to help farmers around the world improve agriculture production and protect our food supply.
"As a member of both the House Armed Services and Science, Space, and Technology Committees, the work being done at Redstone Arsenal and the Marshall Space Flight Center are very important to me. To best serve the needs of our space and defense community, I need as much information on NASA related matters and space policy as possible. Mark McDaniel is the best man for that job," says Congressman Dale Strong.
McDaniel's experience as an educator and his lifetime involvement in the United States' aerospace program gives him the unique ability to offer insightful counsel on aerospace, aeronautics, science education and other technology issues.
"Mark McDaniel understands space and space exploration just about as much as anyone can without being a NASA scientist. He has been heavily involved in America's space program for several decades now. He also shares my vision of continued American leadership in space, which means getting American boots back on the moon and then going on to Mars. He deeply understands that if America doesn't lead in space, countries like China will, and that's a dangerous proposition," says Congressman Robert Aderholt.
Press Release provided by Madison Neal, Director of Communications Office of Representative Dale W. StrongAlabama's 5th Congressional District