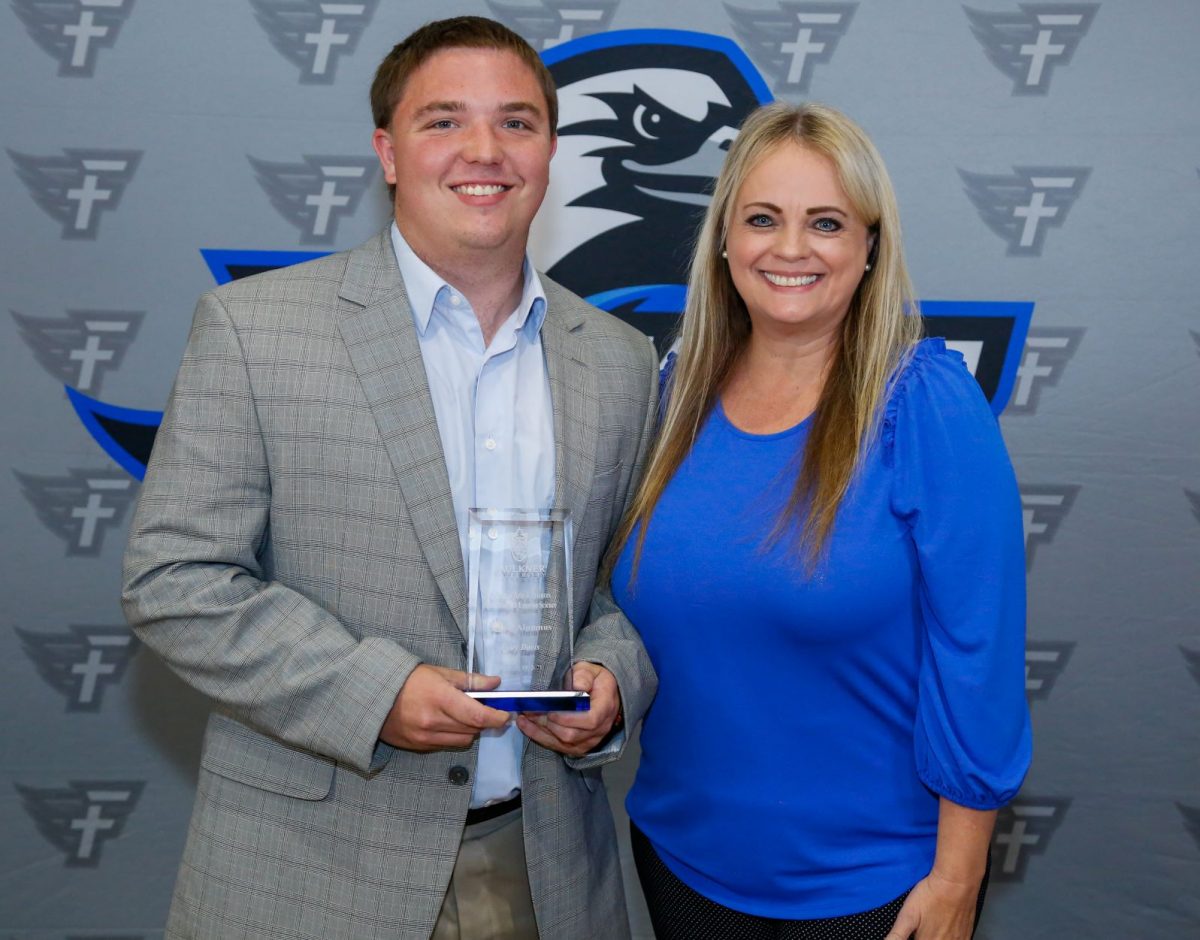 Cody Davis has worn many professional hats after graduating from Faulkner University in 2019, a few of which include working as a coach at Pike Road Schools and Montevallo High School and serving as a youth minister.
"Being at Faulkner helped me get to where I am today with my career," said Davis. "It helped me incorporate my 'college life' as well as my spiritual life into my work and family life. Faulkner helped me grow in my faith and helped me become a better person physically and spiritually."
Davis graduated with a Bachelor of Science in Sports Management and was honored as the College of Arts and Sciences' Kinesiology and Exercise Science Young Alumnus at Faulkner's annual Marketplace Faith Friday Forums.
He expressed appreciation for those at Faulkner who influenced his life and his career path.
"One teacher who helped me get to where I am today is Dr. Clemons. She made sure I had everything accomplished and was always encouraging me," Davis said. "One of the biggest influences on my life is Coach Phillips. He could tell when there was a problem and I could talk to him about anything, no matter what it was. His influence helped me pursue my all-time dream of being a youth minister."
After graduation, the Tennessee native was hired as Pike Road School's director of football operations as well as the inside receiver's coach.
While at Pike Road, he also served as a paraprofessional for the Pike Road Middle School and later joined the baseball team at Pike Road High School where he served as one of the assistant coaches.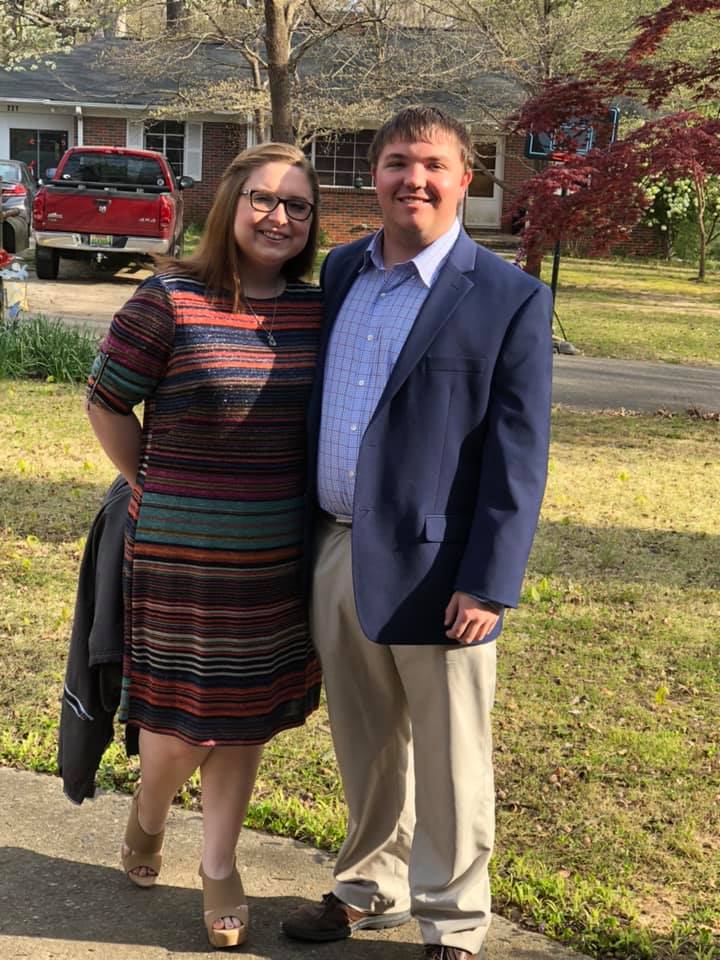 He was then hired by former Faulkner football offensive coordinator Blake Boren to join his staff at Montevallo High School to serve as the quarterbacks coach as well as the director of football operations.
In the meantime, Davis also works as a groundskeeper for the City of Montevallo Parks and Recreation taking care of all the city parks as well as some of the Montevallo High School athletic fields. He was recently hired on to be a part-time youth minister at Sylvan Springs Church of Christ as well.
While at Faulkner, Davis was a student assistant/head equipment manager for the football team from 2016-2019. During his time with the team, the coaches became his mentors and his friends.
"Coaches Blake and Charlie Boren have been big influences on my life since I first walked into the fieldhouse in 2016. They have been by my side for countless occasions and I can't thank them enough for all that they have done for me," Davis said. "When my grandmother passed away in 2017, Coach Charlie Knapp was one of the first to make sure I was OK and Coach Tommy Wasden was the icing on the cake! I could come to him and spend hours solving problems we were facing in the program, discussing something we learned in church or debating my decision of staying or pursuing a job opportunity within my degree. I can't thank him enough for his influence on my life and for all of his wisdom and guidance he gave me during my final year at Faulkner."
At Faulkner, Davis was also the president of Sigma Psi Chi in the Spring of 2019 when he led Sigma to the very first Club of the Year Award. He was a member of the Faulkner University chorus from 2015-2019.
"My experience at Faulkner is one that I will never forget," Davis said. "I met my future wife, Keri Ratcliff there as well as gained some really great friends."