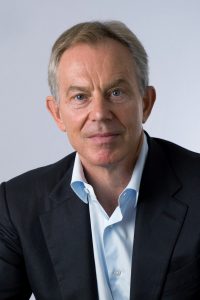 Faulkner University leadership announced today that tickets are sold out to its Annual Benefit Dinner, Thursday Oct. 4, according to Rebecca Burylo, a spokesperson for Faulkner University.
The Right Honourable Tony Blair is the featured speaker at this year's Annual Benefit Dinner. The event is a longstanding tradition and a red-letter event on the social calendar every year for Montgomery and the River Region.
"This year's sold out event will not only be a unique opportunity to hear a wonderful speaker in Mr. Blair, but to celebrate new educational opportunities for our students and exciting new initiatives Faulkner University is bringing to the River Region," Burylo said.  "After celebrating 75 years as an institution last year, we are enthusiastically looking toward the future and celebrating the many ways our students and this institution can positively impact our community. We sincerely thank everyone who joined us tonight and for continuing to support Faulkner University."
Proceeds from the dinner go to support the university, and primarily, student scholarships. Over the years, many students have benefited from receiving scholarships thanks to the generosity of those who attend these benefit dinners.
Faulkner University is a private, Christian liberal arts university based in Montgomery, Alabama. With a mission to provide an education anchored by not only intellect but also character and service, the Faulkner experience aims to educate the whole person. Serving both traditional and non-traditional students, the university is home to six colleges: the Alabama Christian College of Arts and Sciences, the Harris College of Business and Executive Education, the V.P. Black College of Biblical Studies, the College of Education, the new College of Health Sciences and the Thomas Goode Jones School of Law. In addition to its main campus in Montgomery, Faulkner operates extension campuses in Birmingham, Huntsville and Mobile, along with its online degree programs.