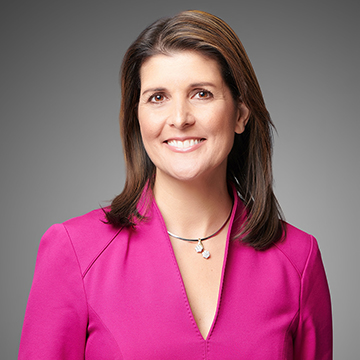 MONTGOMERY, Ala. – Faulkner University leadership announced today that tickets are sold out to its Annual Benefit Dinner, Thursday Oct. 3, according to Rebecca Burylo, a spokesperson for Faulkner University.
Nikki R. Haley, the former United States Permanent Representative to the United Nations is this year's featured speaker at Faulkner's Annual Benefit Dinner. The event is a longstanding tradition and a red-letter event on the social calendar every year for Montgomery and the River Region.
"We are very excited to have Nikki Haley come to Montgomery this year and honored that she would be willing to speak at our annual Benefit Dinner," Burylo said. "Each year, Faulkner University strives to bring well known, interesting speakers to Montgomery who will appeal to a broad audience. We look for people who are changing the world and working toward solutions to be an example for our students. We are fortunate to have Nikki Haley, who has been a true champion of American interests, human rights, economic development and education reform."

Proceeds from the dinner go to support the university, and primarily, student scholarships. Over the years, many students have benefited from receiving scholarships thanks to the generosity of those who attend these benefit dinners.