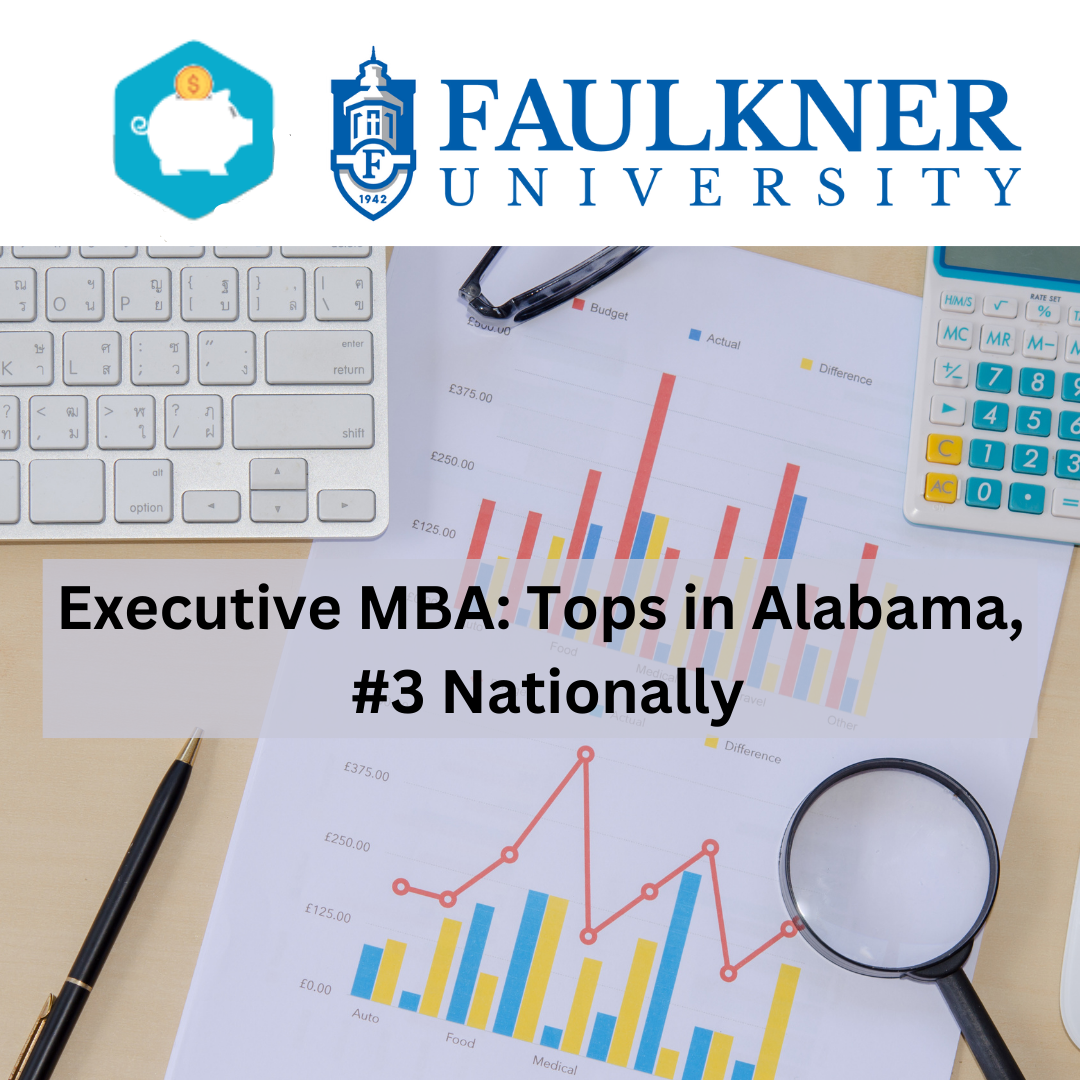 Faulkner University's online Executive Masters in Business Administration (MBA) program placed first in Alabama and #3 overall, according to Nonprofit Colleges Online. The ranking took program completion time and affordability into account for online Executive MBA programs across the country.
Faulkner's program can be completed in one year entirely online. The format is perfect for working professionals balancing work, family, and other obligations while pursuing graduate-level education.
Students focus on one five-week course at a time while working with highly-qualified professors in a caring, Christian environment. Graduates from the Executive MBA program have backgrounds in healthcare, IT, education, or business and obtain the tools they need to progress to the next level of their career.
According to William Cooper, Director of Faulkner's EMBA program, "This ranking highlights the value, flexibility, and convenience students find in earning their MBA at Faulkner University. We appreciate the recognition of our team's efforts to build a quality program that's also affordable."
According to their website, Nonprofit Colleges Online provides prospective students with information on accredited, non-profit online colleges and universities with a record of putting students before profits and education before the bottom line.
An executive MBA is similar to a traditional MBA degree but focuses more on the nuances of business rather than the basics. Executive MBAs help established business professionals become better leaders and gain stronger skills to advance their careers. An executive MBA is also geared toward people who are already established in their careers and don't have the time or ability to attend on-campus classes every day, so they are typically offered online on a part-time basis.
The completion of a master's degree lets you add an impressive qualification to your resume and will help you gain a larger network of alumni, colleagues, and friends. Students in executive MBA programs are also better prepared to apply the skills they've learned because they're already immersed in their careers and can apply the newfound knowledge immediately in their careers.
For more information on Faulkner's one-year, 100% online MBA program where working professionals
take one five-week-long course at a time, visit https://www.faulkner.edu/mba.