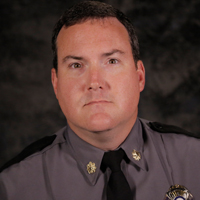 Faulkner University announced on Tuesday that Everette Johnson was named the university's new Faulkner Chief of Police effective immediately.
Chief Johnson has a deep care for the Faulkner community, strong work ethic, and commitment to live out his faith, said Dr. Jean-Noel Thompson, Faulkner's vice president for student services.
Chief Johnson has served the Faulkner University Community in a full-time capacity since 2014 as second in command. More recently, he has demonstrated a high level of effectiveness serving as Interim Chief of Police.
Prior to his work at Faulkner, Chief Johnson served in various roles for 20 years with the Montgomery Police Department, where he excelled to the rank of lieutenant. He has earned two degrees from Faulkner, the most recent, a Master of Justice Administration in December 2016.
Chief Johnson is well respected by his staff, has clear vision to provide the highest level of security for our campus communities, and is committed to our Christian mission here at Faulkner.