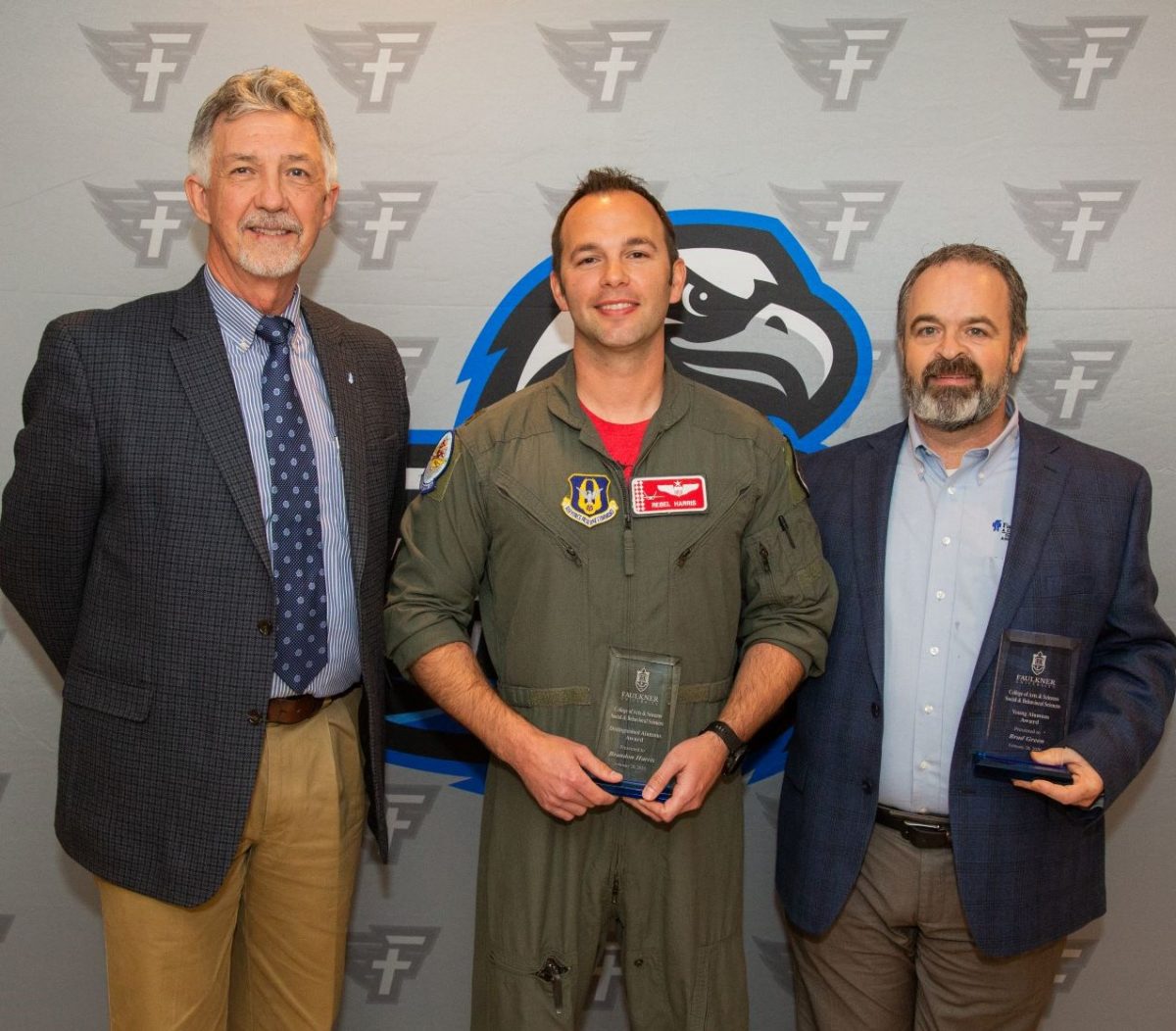 One Faulkner graduate is making historic strides within the United States Air Force as a distinguished F-22A pilot and one of the Air Force's top F-22 Raptor fighter aircraft instructors.
Brandon "Rebel" Harris graduated from Faulkner with a Bachelor of Science in Marriage and Family Therapy in 2006 before beginning his career in the Air Force. He was honored as the Distinguished Alumnus for the College of Arts and Sciences' Social and Behavioral Sciences department at the 2020 Marketplace Faith Friday Forums.
After graduating from Faulkner Harris took a job in the Faulkner recruiting office as an admission counselor from 2006-2007.
"Working in the Admissions office was an amazing experience for me and allowed me to develop into a better leader and orator," Harris said. "While working for Faulkner, I applied and was accepted to the USAF with a pilot position. After completion of Officer Training School at Maxwell Air Force Base, I was sent to Laughlin Air Force Base, Texas for one year of pilot training where I finished top of my class and was accepted to be one of the first "young" pilots to go through the F-22A initial training."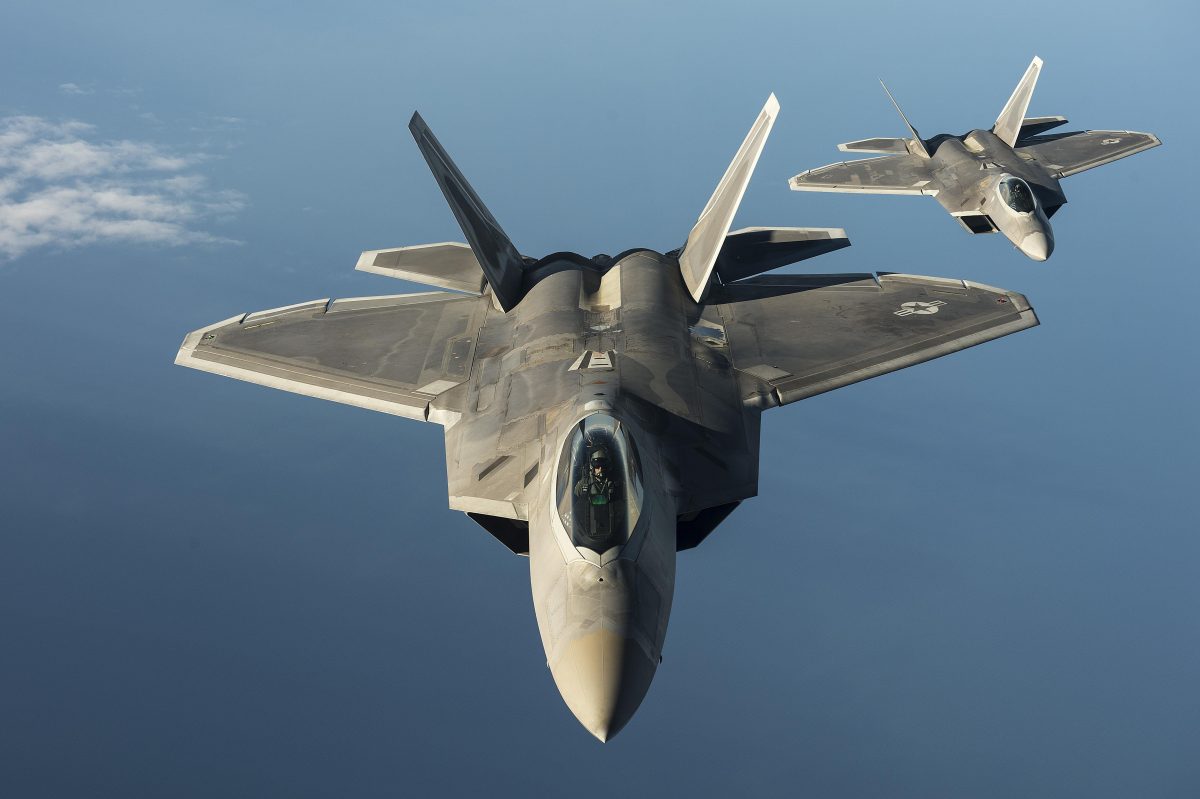 After completion of the F-22A B-course Harris and his wife moved to the 27th Fighter Squadron at Langley AFB, Virginia where he was deployed for a 18 months of his three years at that station. While he was deployed, he garnered multiple awards including Top Wingman and Top Flight lead for the PACOM (Pacific Command) deployments.
In 2014 they were transferred to the 95th Fighter Squadron at Tyndall AFB, where Harris was accepted to the USAF Weapons School, the Air Force version of the Navy's Top Gun School. He completed the training as the only F-22A student from the entire Air Force and was also named Distinguished Graduate and Top Pilot.
"I was asked back to be an instructor at the course, an opportunity only afforded to approximately 30 F-22A pilots in the history of the program. After spending two years as a Weapons Officer of the 43rd Fighter Squadron at Tyndall AFB, Florida, I moved my family back to Nellis AFB to teach at the Weapons School," Harris said.
There he eventually became the lead F-22A Instructor as well as the lead instructor for the entire F-22 community and developed, tested, and implemented F-22 combat tactics that are being used in combat today.
After a two year tour at Nellis, Harris accepted a position at the 301st Fighter Squadron at Eglin, AFB, Florida where he currently resides.