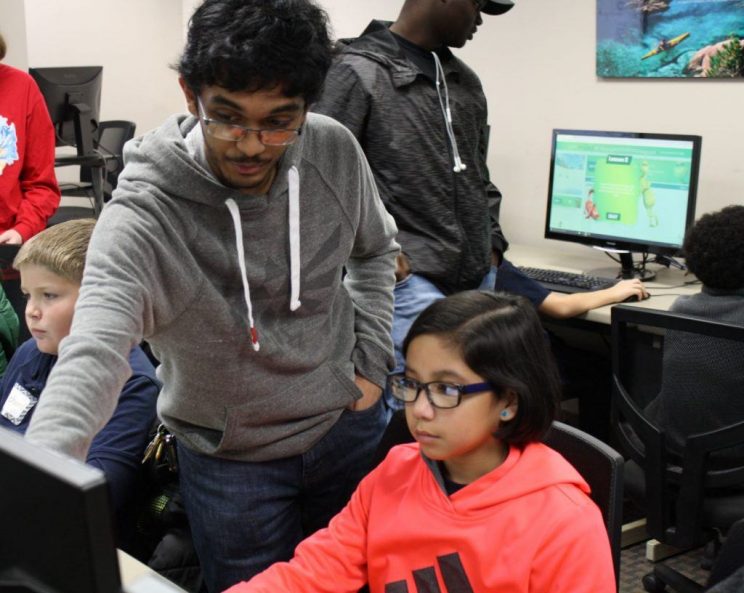 MONTGOMERY, Ala. – Faulkner students studying computer science are taking their coding skills and discovering mentorship and job opportunities through CodingSolutions.
This year, they're joining networking groups with fellow peers, college students around the state and experts who have been in the tech and cyber industry for years. Together, the group is learning how to solve coding issues to accomplish a project.
CodingSolutions is a new program in the Montgomery area. A highly competitive job-readiness program, Coding Solutions prepares new top-of their class computer science students and graduates for success in career positions with innovative companies across Alabama.
With a hands-on approach and a strong emphasis on the fundamentals of programming and software, the Computer Science Department at Faulkner not only looks for ways to prepare students to be valuable assets in the industry, they understand the importance of helping their students find ways to bolster their professional experiences in the field.
Four Faulkner students are currently involved in the program as a way to gain hands-on knowledge of the tech industry, create and complete projects for their resume and push them to the top of the hiring list with thriving companies. CodingSolutions has a strong reputation within the industry of preparing young programmers for real-world jobs.
Each student was placed in teams to work together on projects and learning and using collaboration software such as GitHub, Docker and JIRA.
"The experience of working on the project and setting goals for ourselves was beneficial," said Javan Rampersad, a senior computer science major.
Rampersad worked with his group for six weeks to create a mobile app that would organize a student's homework and could be filtered by grade levels, send notification alerts on projects, and ask questions. Together, the group created a way to manage the account and create a model for users to navigate.
Creating an app was something new for Rampersad and opened a new side of cyber for him.
"I was glad to be a part of it and it gave us good real-world experience," Rampersad said. "It was something I never did before, but really enjoyed the project. Now I can use this to show potential employers."
Ashleigh Presley had this to say about being a part of CodingSolutions:  "I have really enjoyed working on my group's project. My team decided to program with JSP which I had never programmed with before, so it was really fun going through and learning it."
To learn more about CodingSolutions, visit www.trainwithcodingsolutions.com.