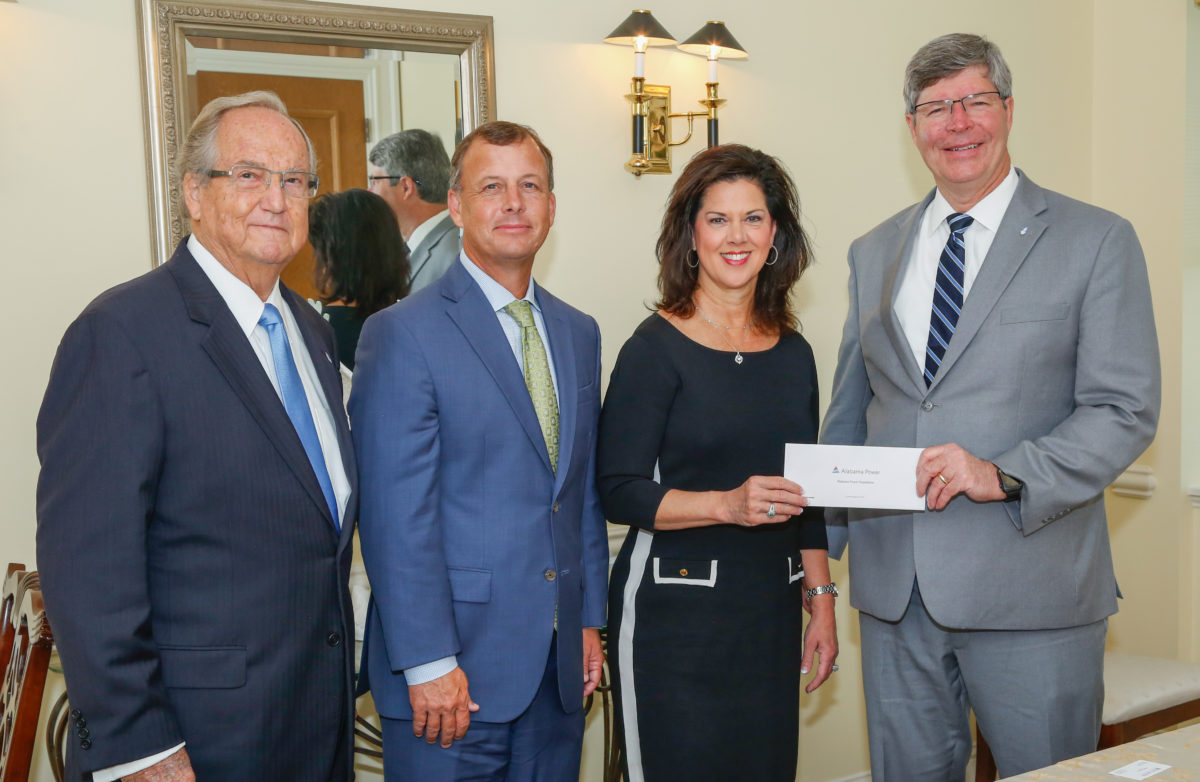 The Alabama Power Foundation awarded Faulkner University a generous grant toward its new College of Health Sciences and the Mike and Lisa Williams Center for Autism through its Health and Human Services, The Energy to Thrive grant.
The grant was presented to Faulkner President Mitch Henry on June 1, 2022 by executives of Alabama Power Company, Leslie Sanders, Vice President of the Southern Division and Mike Jordan, External Affairs Manager.
Since 1989, the Alabama Power Foundation has supported Alabama communities, educational institutions and nonprofits through more than 20,000 grants and scholarships using non-ratepayer dollars.
The grant funds will be used to equip the Pediatric Therapy Gym and Adult Therapy Gym of the College of Health Sciences. The Center has been providing speech therapy services for the last 4 years, but with the addition of this equipment the Center will be able to offer physical therapy and occupational therapy as well.
The College of Health Sciences, serves two purposes- educating students to become healthcare providers and serving the community with pro bono healthcare services. The healthcare services are provided by students, under the mentorship and watchful eye of professors who are licensed healthcare practitioners. Using this model of care, everyone benefits- the student earns clinical hours toward earning their degree and their license, and the patient receives free healthcare services from some of the best healthcare providers in the region.
Over 600 graduate health science students will be involved in four degree programs including Speech Language Pathology, Physician Assistant, Physical Therapy, and the Occupational Therapy program will welcome its first class in the fall of 2022. All health science degrees have received their candidacy or provisional accreditation credentials.