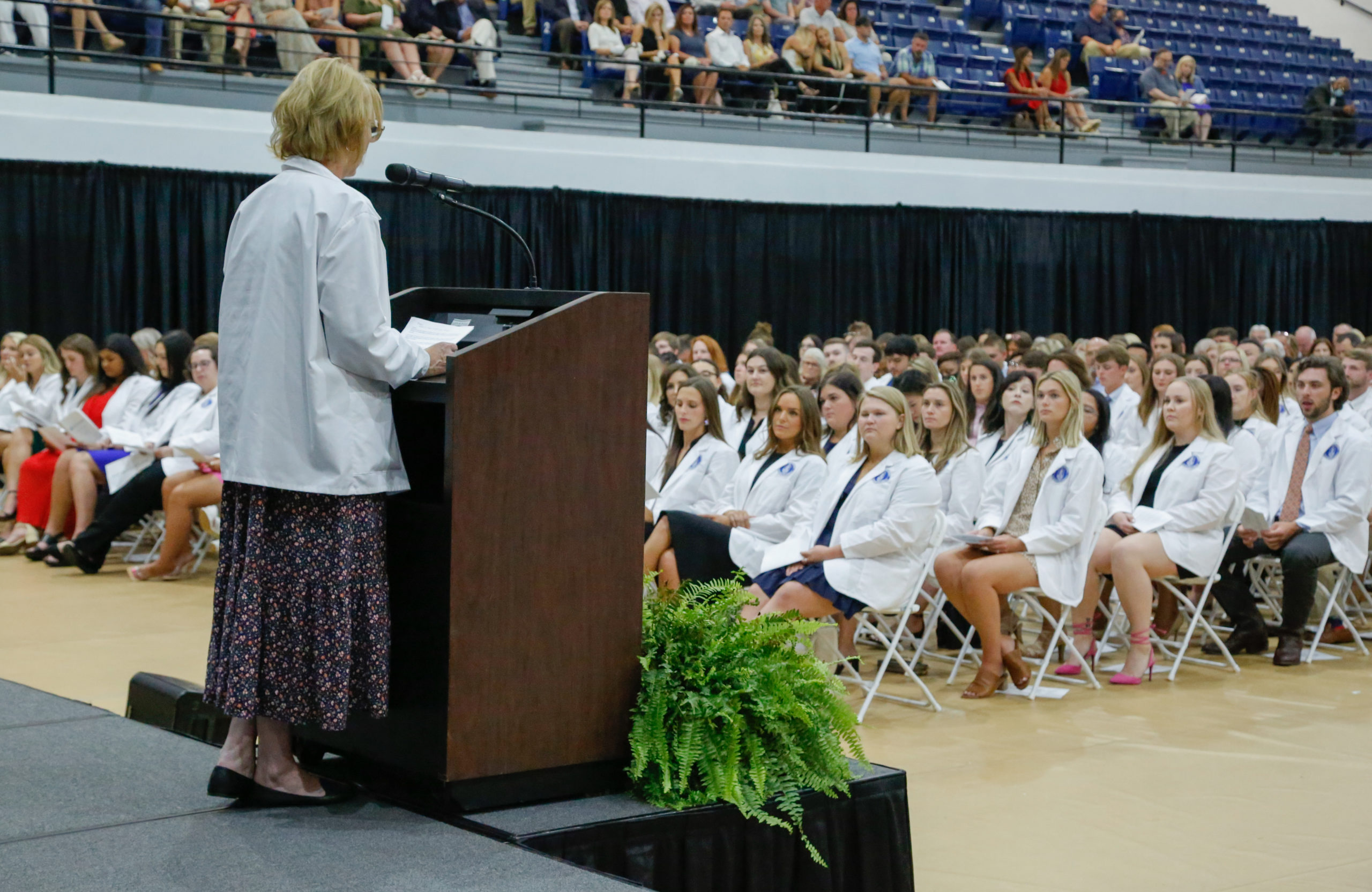 Applying for Fall 2023:
1.Each applicant is required to fill the Essential Functions Online Form prior to matriculation to ensure they are familiar with the essential functions of an occupational therapist and the process to seek reasonable accommodations. Any questions regarding the Essential Functions of an Occupational Therapist or accommodations should be directed to the Director for the Center of Disability Services.
3. Please submit a Letter of Introduction. This needs to be completed though OTCAS using the "Program materials" tab and then click on "Faulkner University" then on the document tab. This is NOT the same as your personal statement.
Construct a well-developed essay of 300-500 words
Demonstrate grammatical proficiency with no grammatical errors in the essay
Defend the choice to become an OT through the application of personal experiences, observation of OTs, and/or understanding of the OT profession
4. Please submit Verified OT Observation Hours showing evidence of a minimum of 40 clinical observation hours.
The observation hours must occur in a minimum of two (2) different settings (e.g. Pediatrics, Mental Health, Home Health, Acute Care, Inpatient Rehabilitation, Outpatient Clinic, etc.)
Print out and use the OT Observation Hours form if a form is not already available through your observation sites.
5. Please submit three Letters of Recommendation (see requirement below) to OTCAS using the Evaluations tab under supporting Information. Take care to specifically ask them to write and submit a letter of recommendation in addition to the evaluation.
professor

- someone who can vouch for your academic ability to matriculate successfully through a graduate professional program.

licensed Occupational Therapist

- someone who can provide information about your professional demeanor, communication skills, and understanding of occupational therapy.

clergy member, church leader, coach, former employer, etc.

- someone who can speak to your character, sincerity, and commitment to complete a graduate professional program.
Your Applications will be considered once everything is submitted and verified. If you are selected, an acceptance letter into the program will then be sent to you. This usually occurs within 30 days of completion and verification of the application.
Contact graduate enrollment CHSAdmissions@faulkner.edu or call 334-386-7284 for more information.