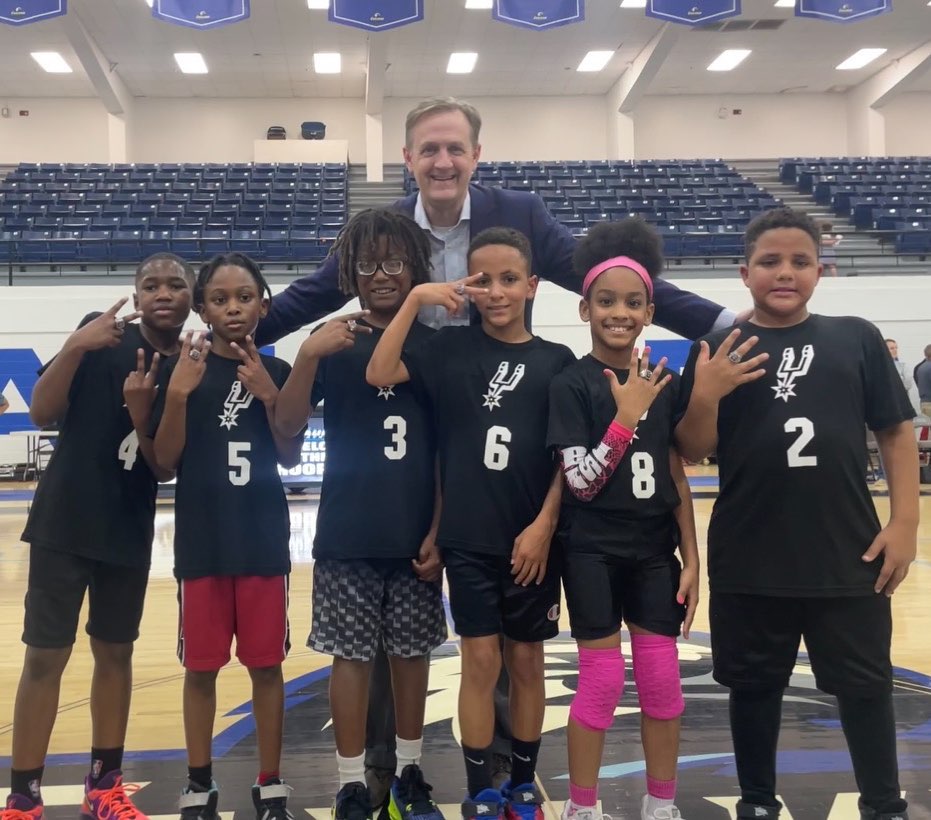 Faulkner's Tine Davis Gym was abuzz with activity this weekend, but not with the usual college-aged crowd. Several hundred youngsters took over the courts for the annual Hoops League Championship Tournament on Sunday, February 20.
Since John David Barranco began the league seven years ago, it has grown from 50 students to more than 1,000 students representing 15 different private and public schools. That's due in part to Faulkner University opening up its gym and Multiplex facilities to the league for practice and games the last three years.
"We wouldn't be the size we are today if it wasn't for using Faulkner's facilities to make it all happen," Barranco said. "It's not easy to get a space to play during the season, but Faulkner rolls out the red carpet for us, especially for our championship tournaments. They provided the use of their announcers, sound system and the whole deal. Our kids love it!"
The tournament in February consisted of championship games for the league's third through sixth grade boys and third through sixth grade girls. Including Hoop players, parents, grandparents and friends, more than 400 people were on campus to cheer on the teams.
"Hoops is a way for kids to play basketball with their friends," Barranco said. "They come from different schools to form their own teams and it gives them more of an incentive to play more."
Hoops League provides basketball opportunities for school-aged children through 6th grade. The league focuses on teaching and developing basic fundamental skills, having fun, and learning the values of being part of a team and offers many different leagues, camps, and skills training opportunities for youth of all ages.