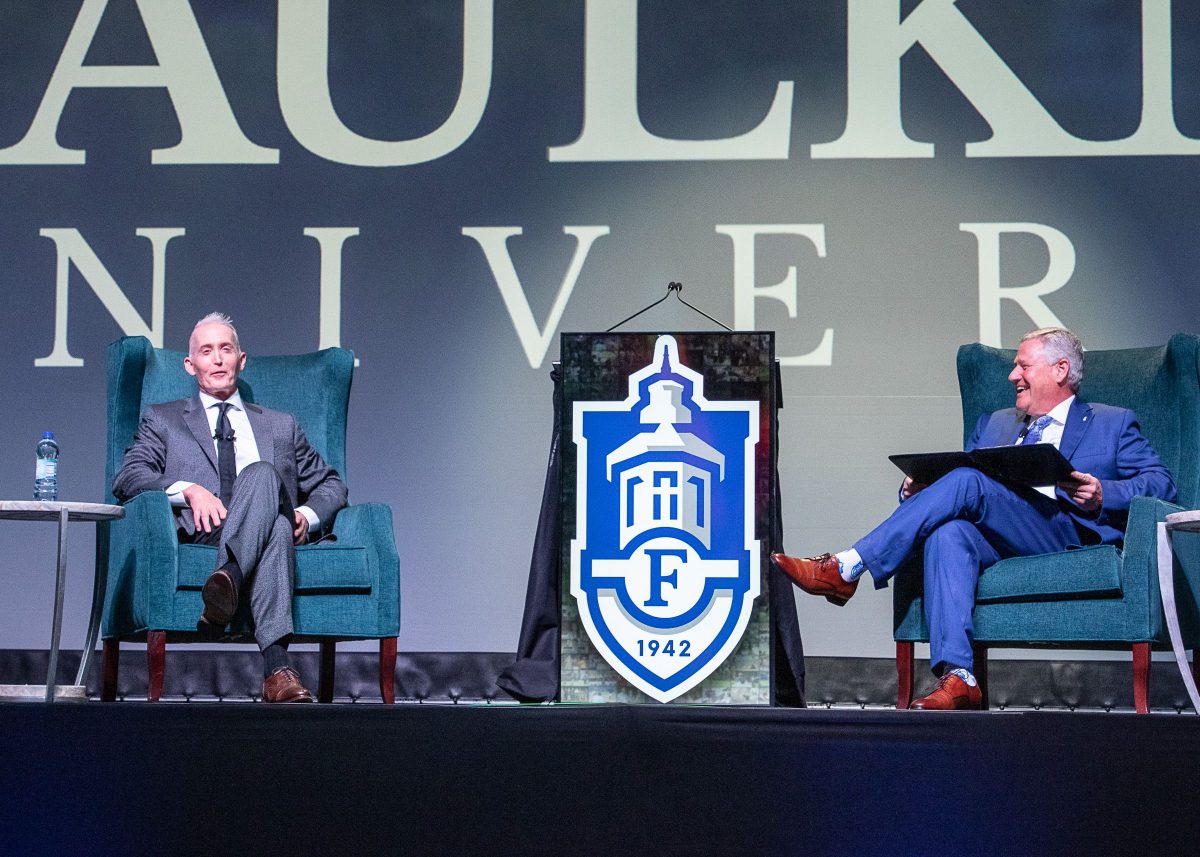 MONTGOMERY, Ala. – Faulkner University's annual Benefit Dinner featuring former United States Representative Trey Gowdy took on a new look October 1 as the university and the Renaissance Hotel took every precaution to safeguard guests against COVID-19. In light of the pandemic, the university dedicated the night to honoring the hard work and selfless sacrifice of those who have battled and continue to battle COVID-19 on the frontlines of our state and communities.
"At our annual Benefit Dinner, we like to include elements of recognition," said Billy Camp, associate vice president for Advancement. "We like to honor individuals or groups of individuals, with one criteria; shine a light where their deeds typically live in shadows. This year it was obvious who should be honored: those in our community who have not let this virus or the shutdown stop them from keeping our communities running. We owe them a lot and this is one way we can edify their good work and service."
Nearly 120 individuals were honored during the program including healthcare professionals, food service personnel, maintenance workers, grocers, postal workers, truck drivers, veterinarians, waiters, janitors and others who have risked their health in order to keep our communities running and to keep our loved ones safe.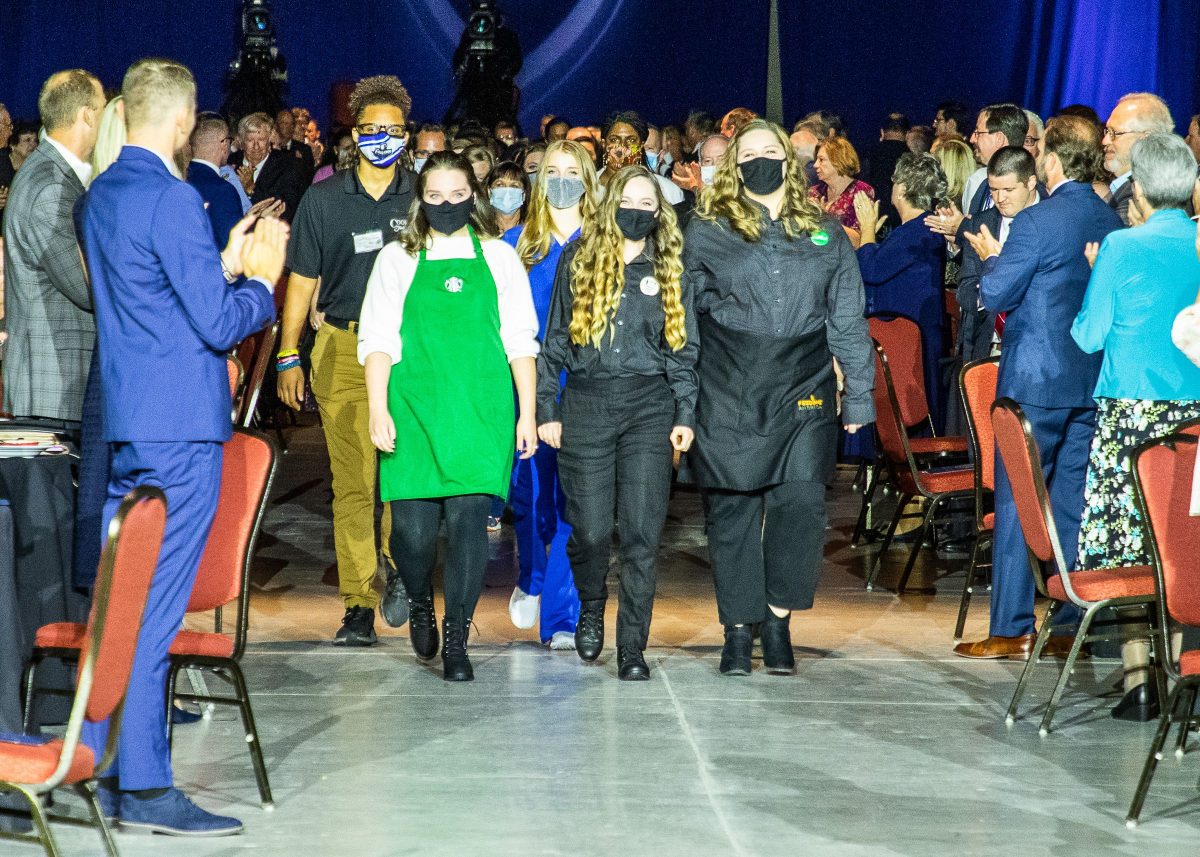 This year, guests saw several changes in order to follow COVID-19 safety guidelines outlined by the Center for Disease Control, (CDC) including wearing a mask during the event, having their temperature checked upon entering the event space, and sitting six people to a table instead of 10. Those with a fever were denied entry. Other changes included more space between tables, individual containers of salad dressing and meal accessories, rolled silverware and increased cleanliness throughout the facility.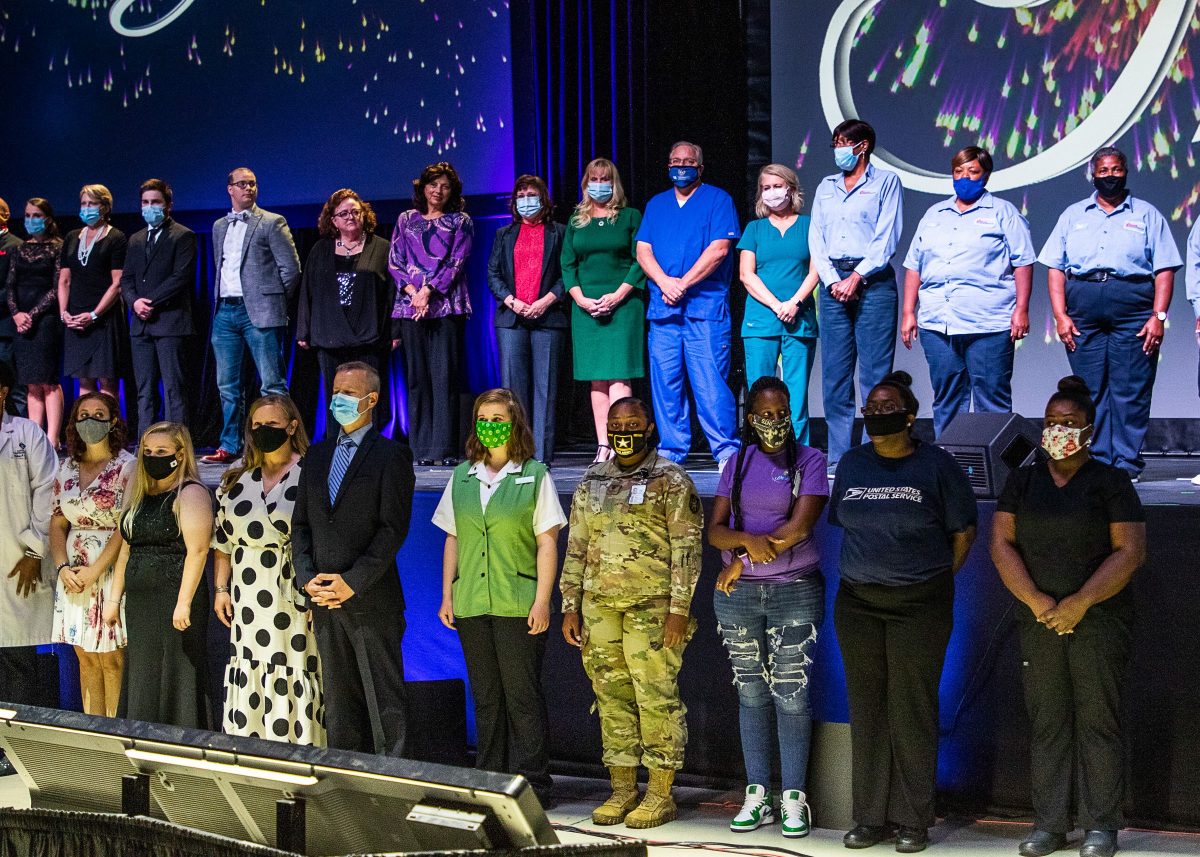 Faulkner's Benefit Dinner is not only a way to showcase the service of those in the community, but it is a chance to highlight the university's endeavors on campus such as the university's inaugural physician assistant program. It is also a way to raise critical funds to provide scholarships to students who have returned to campus to complete the fall 2020 semester in person. Many changes have been made to safeguard students, but the mission of Faulkner remains the same.
"The pandemic and the social unrest over the last seven months have profoundly reminded us that life is designed to be live in community and life apart is not life at all," said Faulkner President Mike Williams.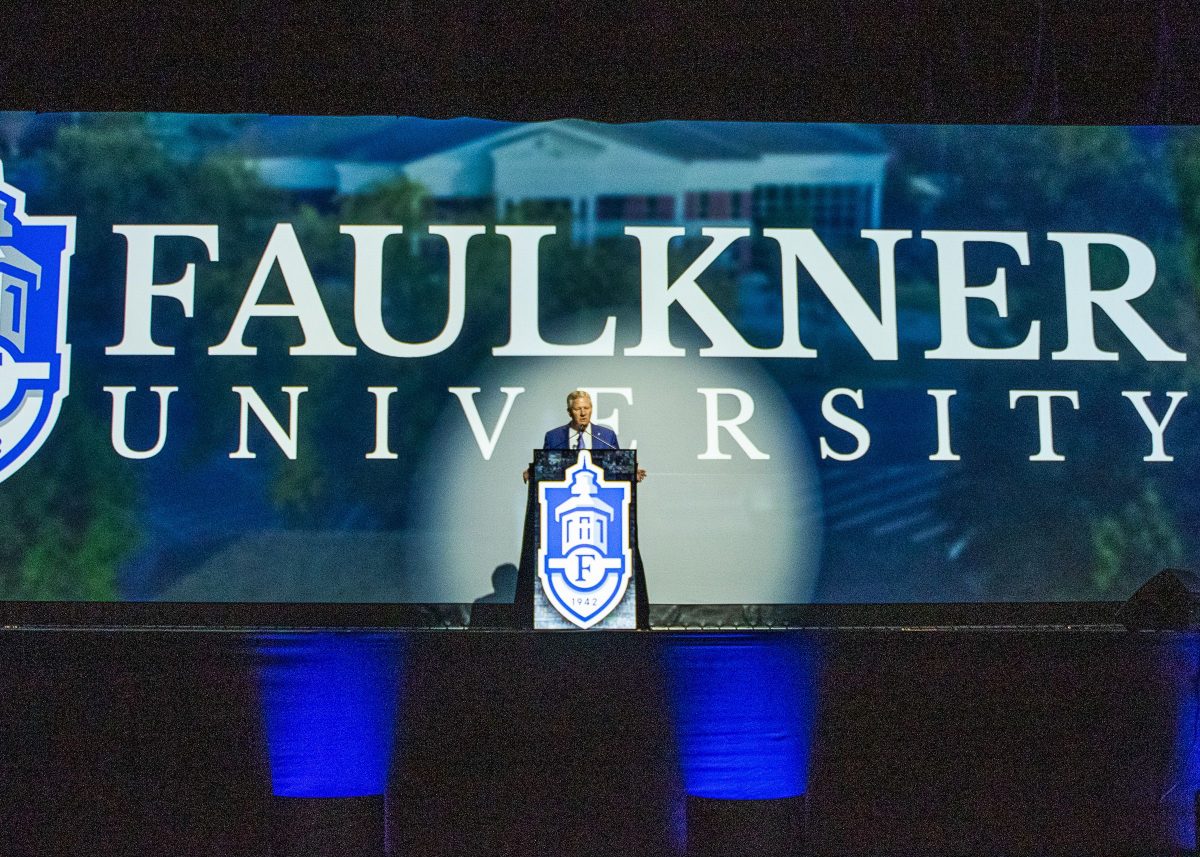 "We are painfully aware of the challenging landscape of 2020. However, our Christian mission provokes us to look at things differently. Our message remains the same that we are a community of faith, a community of learners and we come together during the challenging times."
Gowdy, the former United States Representative of South Carolina's 4th Congressional District also spoke on the challenges currently facing our nation, calling this year a season of conflict.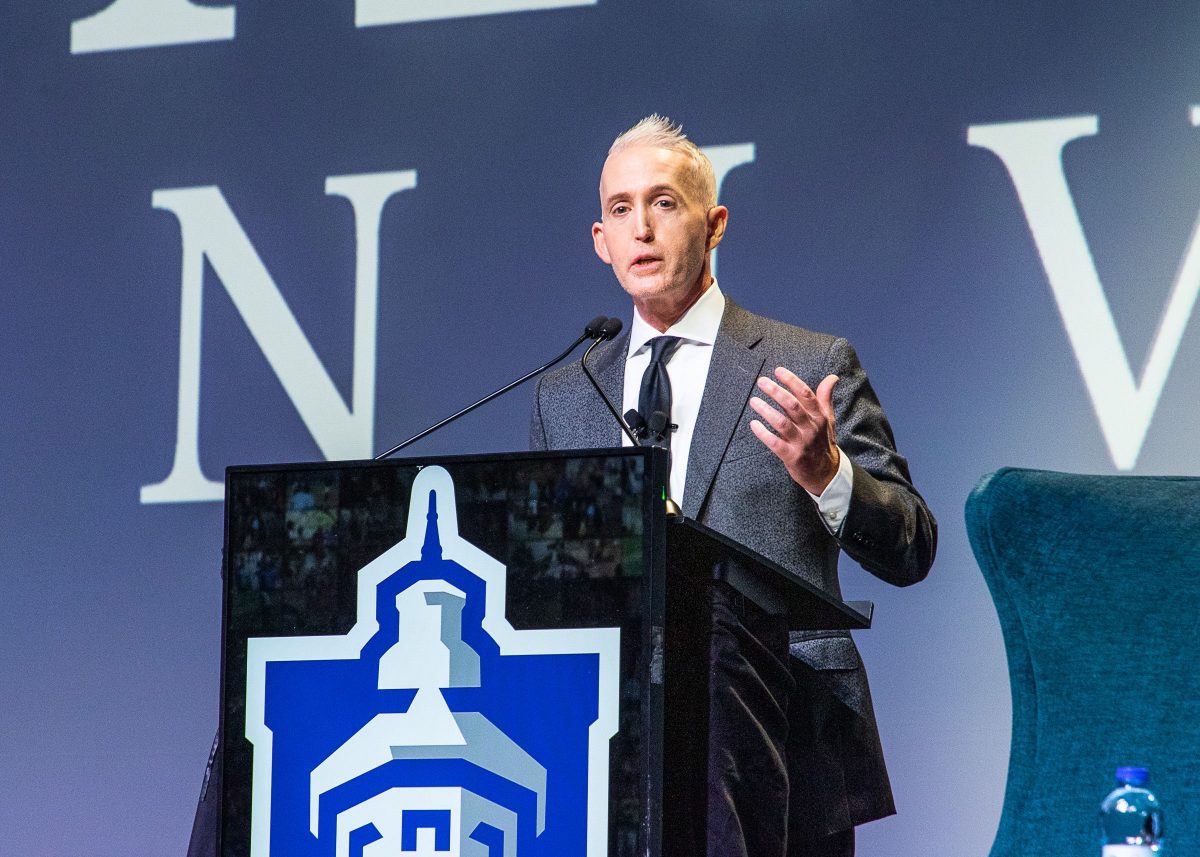 "We are living in a 50/50 country," Gowdy said. "I don't want to die in a 50/50 country. I appreciate contrast. I love that we live in a diverse and pluralistic country, but what we have in this country right now is not contrast; it's conflict and conflict is not sustainable. It's debilitating."
"One side is going to have to be more persuasive than the other if we are going to get out of being a deadlocked country," he added.
Gowdy then explained four components of being a persuasive person when engaging in civil discourse with those who hold a different viewpoint. He explained his art of persuasion as a way we might help ease the current tensions in a nation that seems more divided than ever before.
"Number one, what do you believe and why do you believe it and can you articulate that to someone? Be mindful in the manner in which we communicate, are we speaking in hopeful terms and are we willing to do what we are waiting on others to do? Let us together embrace this art of persuasion," Gowdy said. "If we do that we can continue to be the greatest experiment in self-governance the world has ever known."
As a member of Congress, Gowdy served on the Judiciary Committee, Oversight and Government Reform Committee, Intelligence Committee, Education and Workforce Committee and Ethics Committee. He was also chosen to chair a Select Committee on the events occurring in Libya on September 11-12, 2012. He actively participated in numerous congressional investigations, sponsored bills signed into law, and had deep and meaningful relationships with scores of colleagues on both sides of the aisle. After four terms in congress, he announced he would not seek re-election in 2018 and would leave public service for good; thus ending his career with an exemplary record in the courtroom and undefeated in political races. In January of 2019, he returned to his beloved South Carolina to practice law, teach classes with his close friend Senator Tim Scott, and speak on legal issues he considers important to our country.