Faulkner University's Missions Program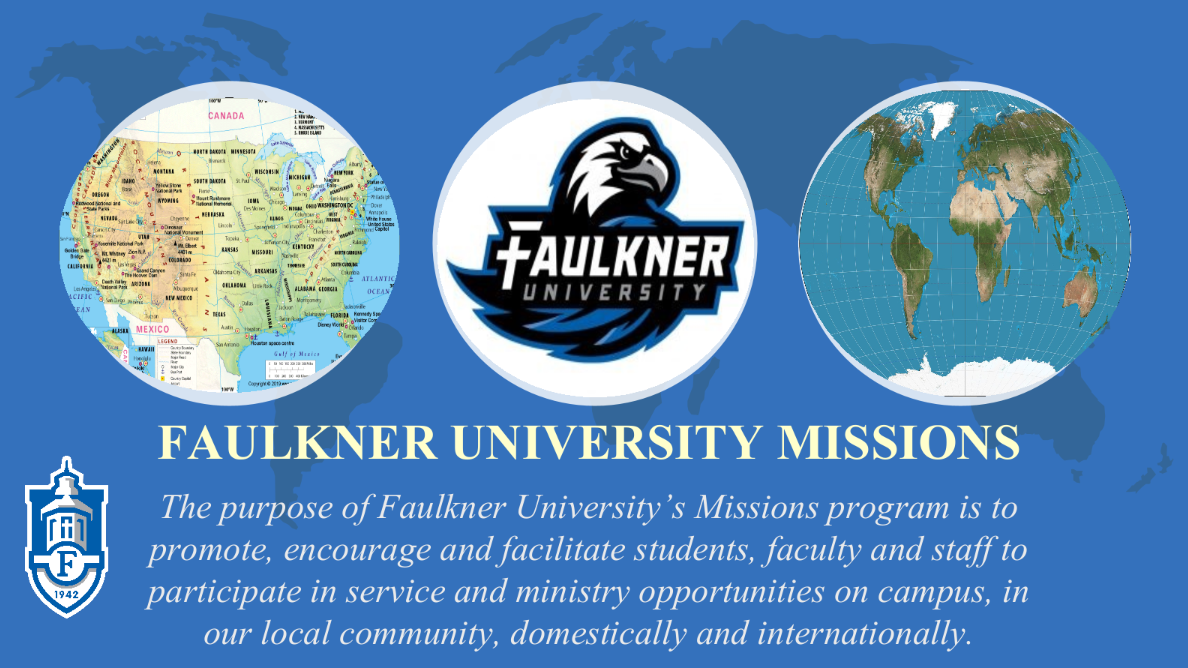 The Mission Program seeks through its participants to serve in a manner that represents Christ love and ministry to the world. It seeks to encourage involvement of the Faulkner University community in ministry and service opportunities.
As a member of Faulkner's community, we want you to join us and get involved in various mission options. We will be adding more opportunities each year.
For more information contact Bible Professor Richard Trull, Ph. D., who is over the Missions Program, via email: rtrull@faulkner.edu
"As each has received a gift, use it to serve one another, as good stewards of God's varied grace." (ESV) 1 Peter 4:6