7 Day Jamaica Mission Trip: Summer 2023, June 18th - 25th.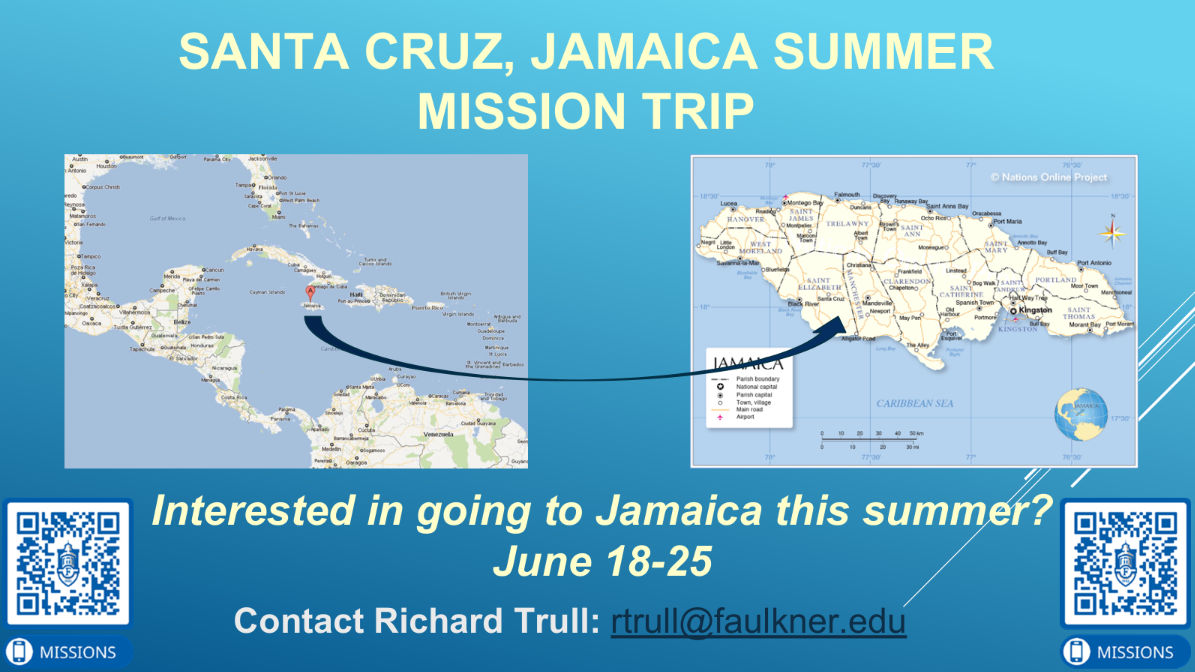 The purpose of this mission trip is to further the work of the Kingdom of God and share the love of Jesus with the people of Santa Cruz, Jamaica. Our mission effort will be under the direction of Growing Faithful Children, and we will work closely with the Santa Cruz Church of Christ.
For more information about the Jamaica Mission Trip, click the button below.
For more information contact Bible Professor Richard Trull, Ph. D., who is over the Missions Program, via email: rtrull@faulkner.edu
     "As each has received a gift, use it to serve one another, as good stewards of God's varied grace." (ESV) 1 Peter 4:6