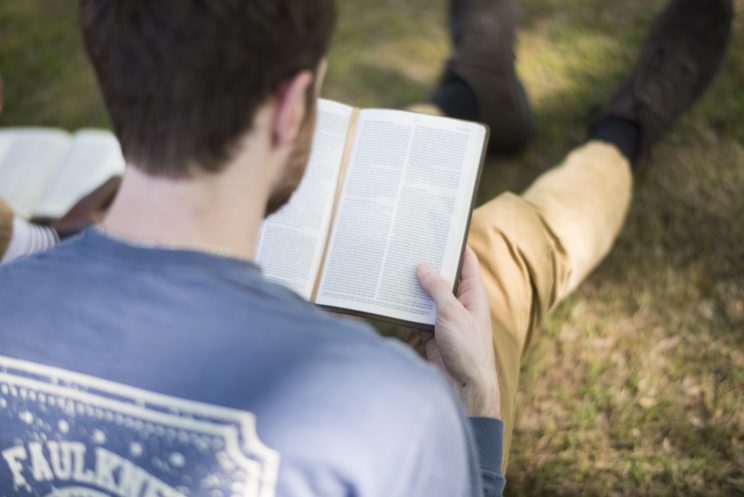 In honor of Faulkner alumnus and Lads to Leaders founder, Dr. Jack Zorn, Faulkner University began awarding full tuition scholarships to traditional undergraduate Bible majors in the fall 2022 semester. This award is known as the Jack Zorn Scholarship, and students who receive it are known as Zorn Scholars.
"The Zorn scholarship is an exciting opportunity to make ministerial education more cost effective and less of a financial burden on students," said Dr. Todd Brenneman, Dean of the V.P. Black College of Biblical Studies and the Kearley Graduate School of Theology. "Our hope is that this endeavor will encourage more students to consider pursuing education in the Bible and will help parents see the value of Christian education.  Honoring Dr. Zorn this way highlights how we share the same vision as he had of raising up the next generation of godly leaders."
Guidelines for full tuition Bible scholarship offer
Must be enrolled full-time as a traditional undergraduate student.

Effective November 1, 2022, new recipients must be active members of the churches of Christ. All applicants who applied for admission prior to November 1, 2022, will be considered for the scholarship regardless of religious affiliation.

Must live on campus to receive this scholarship.

Must complete the FAFSA for each academic year.

An interview with the Dean of the College of Biblical Studies is required.

Scholarship available for a maximum of five years.

Cannot be stacked with other institutional scholarships.

Faulkner reserves the right to substitute a portion of the Zorn scholarship with funded or endowed scholarships.

Under no circumstances may the amount awarded exceed full tuition.

Students are responsible for room and board, plus fees.

Tuition for Study Abroad is included, but other costs must be absorbed by the student.

Limited to classes required as part of the degree plan for a Bible major; student must pay tuition for any other classes at the standard hourly rate.

Advisers must check schedules to ensure no courses are included outside of the degree plan; if such courses are included, the student/advisor must notify the Director of Student Accounts so appropriate account adjustments can be made.

Scholarship requires a letter of recommendation from an elder or minister of the congregation where the student is a member. The letter should confirm membership at their home congregation, their intent to be a Bible major, and their desire to pursue ministry opportunities after graduation.

Recipients are required to take a minimum of two Bible courses per semester unless their adviser determines there is no possible way for this requirement to be met in a given semester. Exceptions must be rare. Students requiring remedial courses may not be able to meet this requirement until completing necessary courses.

Mandatory attendance and participation in events to demonstrate ministry/Bible major intent will be required and determined by the Dean.

Applicants who have been accepted for admission and completed all scholarship requirements by January 1, 2023, will receive priority consideration.
Each year, the University will determine the number of scholarships available for incoming students. At times, the University may have to limit the number of students in the program due to classroom and housing availability.  Acceptance for admission to Faulkner University does not constitute automatic approval for the full tuition scholarship. Students will be considered for acceptance into the Zorn Scholarship program as soon as possible after admission to Faulkner University. Applicants should contact their admissions counselor for questions or details.