The MASTER OF SCIENCE IN MANAGEMENT
While the current MSM program engages students with real-world experience in a concise, one-year accelerated schedule of courses, the newly-envisioned MSM format at Faulkner is designed around a two-year time frame for professionals who choose to complete this graduate degree at a normal rather than an accelerated pace, allowing such enhancements as face-to-face instruction in a residential environment and professional growth through internship opportunities.
Program Design & Structure
This graduate program of study is delivered at a pace that allows students to maintain full-time employment or equally demanding internships while benefiting from a significant, multi-faceted learning experience. The guided, managed internship allows students to bring their array of skills and learning to real-world situations in business.
MSM with Information Technology Emphasis Calendar 2023-2025 & Course Requirements
Apply Now
Submit a completed online application.
Complete and print the Official Transcript Request  form and submit it to all previously attended schools with the appropriate fee.
Send all additional items via mail to:
Faulkner University
Attn: Graduate Enrollment
5345 Atlanta Hwy
Montgomery, AL 36109
Admission Requirements
Admission to the Master of Science in Management program requires that all applicants meet the following criteria:
Students must submit a completed graduate application.
Students are required to submit a resume including education and work experience.
Applicants must have a bachelor's degree from a regionally accredited college or university with a minimum GPA of 2.5 on a 4.0 scale.
Official copies of all transcripts must be received prior to consideration for admission and must be sent from each college or university attended directly to Graduate Enrollment at Faulkner University. Hand-delivered copies, photocopies, and print-outs of grade reports are not acceptable.
NOTE: Previously taken graduate courses are not transferable.
Tuition
2023-2024 Financial Information
| | |
| --- | --- |
| Tuition | $500 per semester hour |
| Technology Fee | $50 per semester  |
Program Introduction
Faulkner University offers a graduate business and management degree program in an executive format for professionals who intend to expand their career horizons. The Master of Science in Management focuses on developing and enhancing business, leadership, and management skills through a curriculum that incorporates a managerial perspective with a futuristic approach to facilitate success in today's business world. Alongside this comprehensive foundation, students have the opportunity to pursue an emphasis in Information Technology, catering to the technological advancements and needs of the modern industry. The university, in this program, seeks to preserve the relationship between an executive-oriented educational experience and the dynamics of Christian belief through the inclusion of business ethics in the curriculum.
The MSM is a graduate business program designed primarily to establish, create, promote, and enhance careers that revolve around management, statistical and quantitative methodology for decision-making, marketing, human resource management, and various general business areas, with a specialized track in Information Technology. The MSM distinguishes itself with its innovative structure, curriculum, and schedule, enabling current and potential executives, managers, supervisors, and other professionals to earn an accredited master's degree with a focus on IT.
The program is fast-paced and concise in its presentation, and the newly designed courses are engaging and challenging. Experiential learning in a collaborative environment sharpens the focus of each course. Students gain an understanding of corporate management, human resource management, marketing management, statistical techniques for analyzing business decisions, and specialized knowledge in Information Technology. Skill and proficiency gained in these areas, including IT, enhance the careers of our MSM graduates.
It is structured to:
Explore material with absorption, assimilation, and practical applications within each course topic, including the emphasis in Information Technology.
Benefit from rewarding internships and collaboration opportunities in residential instruction.
Pursue an emphasis in Information Technology, allowing for deeper specialization in this key area of contemporary business.
Program Objectives
To prepare one for employment and advancement in a wide range of positions requiring graduate business education, including fields related to Information Technology.
To enhance one's knowledge and skills for management functions with a focus on IT.
To develop one's understanding and appreciation for statistical and quantitative reasoning, with added insight into Information Technology.
To enhance one's knowledge of current managerial practices and trends, including the latest advancements in IT.
To augment one's skills in critical thinking and decision-making for strategically positioning the institution or organization with technology in mind.
To strengthen one's capacity to be effective in human resource management through the understanding of skills essential for executive decision-making, including Information Technology considerations.
To prepare the manager for crisis management under varied circumstances with a technological perspective.
To develop one's awareness of group dynamics and organizational behavior, enriched by insights from the emphasis on Information Technology.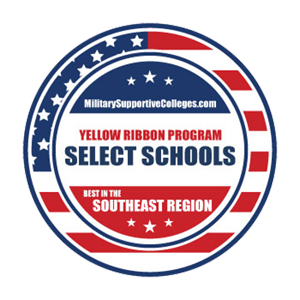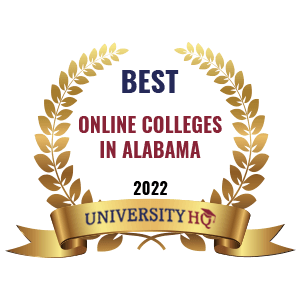 Average Student Class Size
Graduate Enrollment Questions
Academic Inquiries - MSM Program