College of Arts & Sciences
Alan Compton - Biology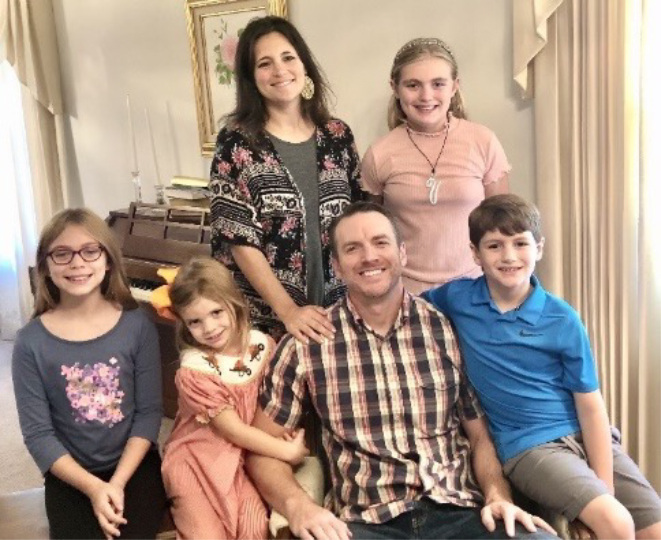 Alan Compton grew up in Brantley, AL, where he developed a love for sports and fitness. He received his B.S. in Biology at Faulkner University and earned a Doctorate of Physical Therapy from Alabama in 2007. Alan has resided and practiced physical therapy since 2010 and is currently at P4 Physical Therapy in the Shoals area. Although he enjoys all realms of PT, he holds particular interest in balance and vestibular rehab. He is active in the church, loves spending time with family, coaching rec league sports, exercising and reading. Alan and his wife, Lauren, have four beautiful children: Victoria, Grace Ann, Sam, and Della… and a sweet golden retriever, Barkley.
David Brown - Mathmatics & Theater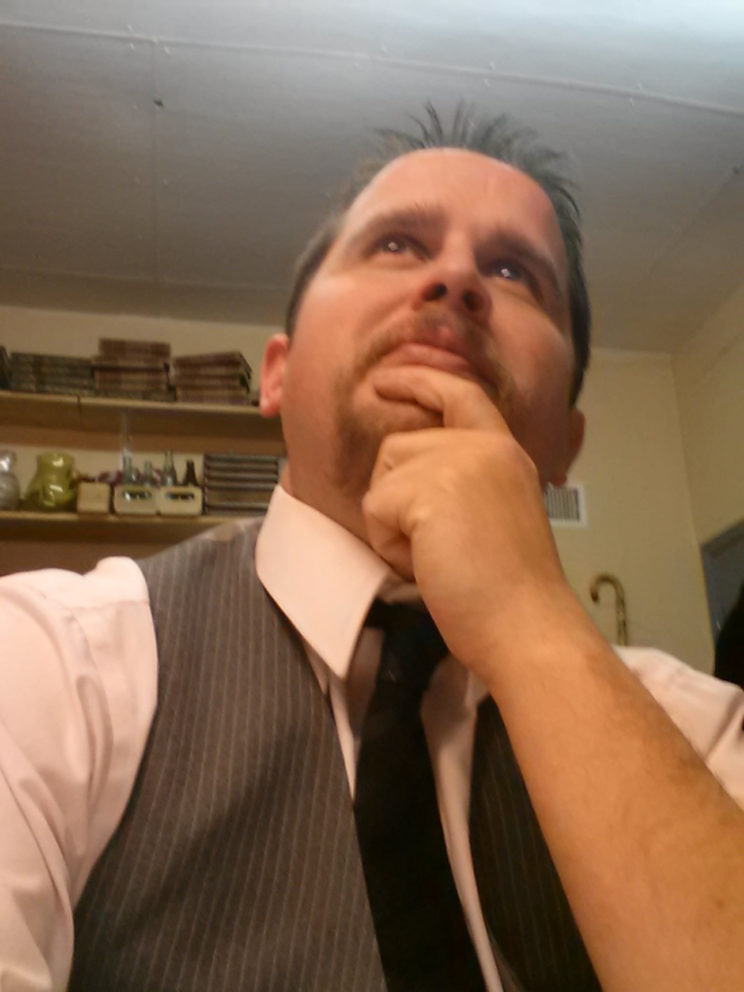 David J Brown was born in Tempe, AZ, and is the son of Terry and LaVera Brown. David moved to Alabama in 1984 and attended school through the MPS school district . He earned two bachelor's degrees from Faulkner in 2005 in math and theater. David has been teaching in the Montgomery Public Schools since 2007 and is currently at Brewbaker Technology Magnet High School where he is Head of the Math Department and also coaches men's soccer and JV basketball. David is married to Brooke (Conway) and they have two sons, Lincoln and Charlie. While a student at Faulkner, David and his wife Brooke were in many of Faulkner's theatrical productions, but have also performed at the Wetumpka Depot, the Way off Broadway Theater in Prattville, and Millbrook Community Theatre. David was also a member of Alpha Psi Omega (National Theatre Honor Society) and Alpha Chi.
David Cochran - Kinesiology & Exercise Science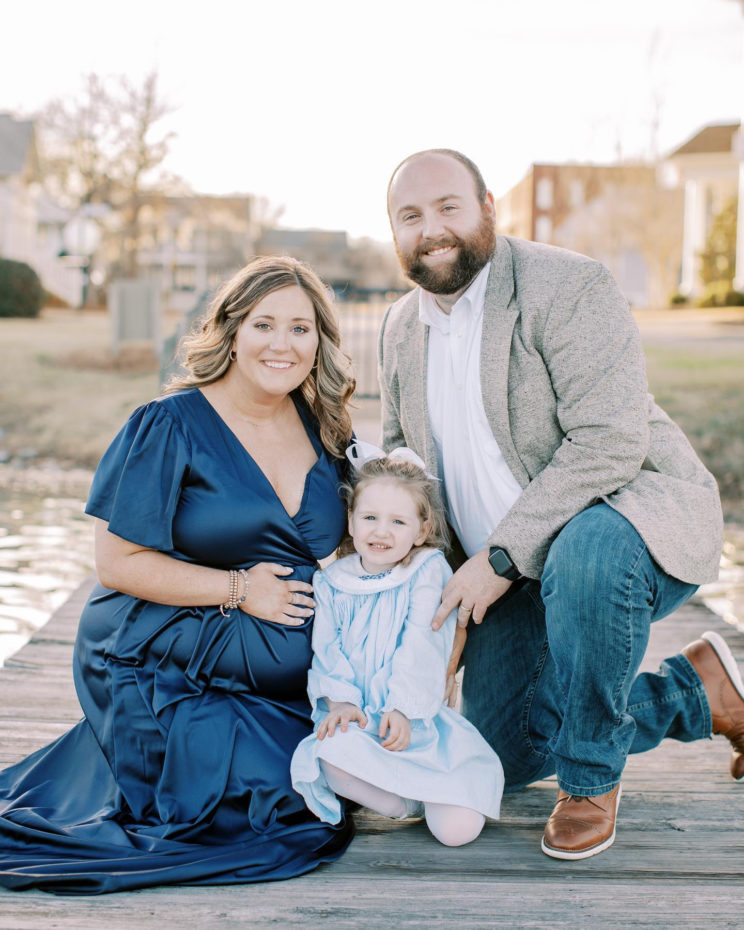 David Cochran attended Faulkner from 2011 to 2016. He participated in many areas such as the Varsity Football Team as a Quarterback, Social Clubs (Lambda, Kappa, and Epsilon), and was crowned Homecoming King in 2016. David is currently a Physical Education Teacher at Stanhope Elmore High School, where he also serves as the Head of the Varsity Boys Basketball team and an assistant coach for the Varsity Football Team.
After graduation, he began his professional career at Airport Road Intermediate School in Coosada, AL teaching Physical Education. He was an assistant coach in football and basketball his first 5 years in the county at Stanhope Elmore High School. Starting the 2021-2022 school year, he was transferred to Stanhope Elmore High School to teach Physical Education. At that time, he was also named Head Boys Varsity Basketball. He was later named the Elmore County Coach of the Year for winter sports. The past 3 seasons as head coach, the team has had 10+ wins in consecutive years for the first time since 2006-2009. Two years ago, David was also named Offensive Coordinator of the football team and coached the quarterbacks. David's wife, Taylor Cochran, also graduated from Faulkner University. They have 2 kids, Evelyn Claire Cochran, who is 2 years old, and Everett Wallace Cochran, who is expected in the upcoming weeks.
Dottie Presley - Social and Behavioral Science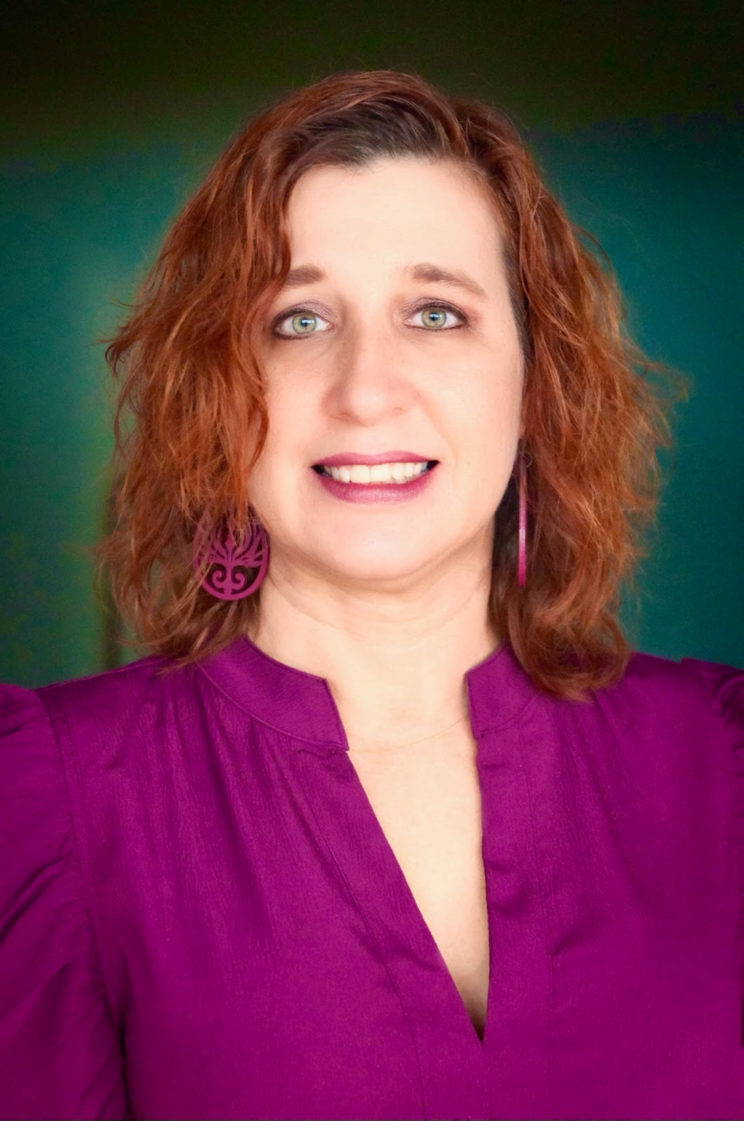 Dottie Presley is a Licensed Professional Counselor, holding the National Certified Counselor certification. She is certified in EMDR (Eye- Movement Desensitization and Reprocessing), Play Therapy, and is a certified Autism Spectrum Disorder Clinical Specialist. She received her Bachelor of Science in Counseling from Faulkner University (2015), where she was inducted into PSI CHI, the honor society for Psychology.
She received her Master of Science in Marriage and Family Therapy from Capella University in March of 2019, graduating with honors. While at Capella she served as a Capella Ambassador student from 2016-2019.
Greg Black - Computer Science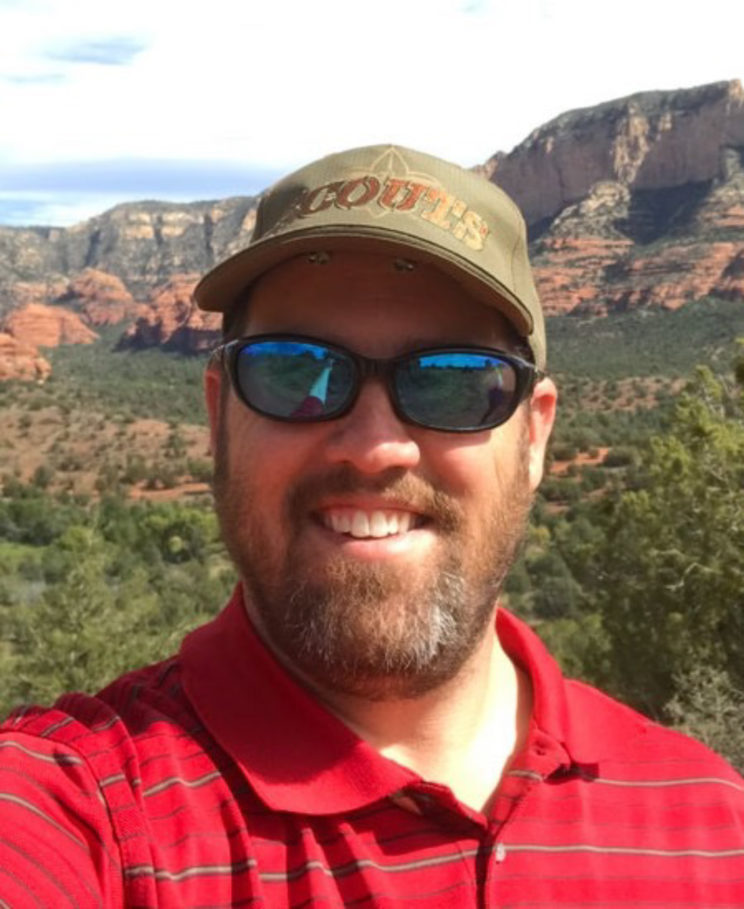 Greg Black currently serves as a DevSecOps Engineer for Alaska Northstar Resources and as an adjunct professor in the Computer Science department. Greg has held various jobs as a programmer for corporations such as AmerisourceBergen, IBM, The Centech Group, and eSolutons Architects. Greg became the Sports Information Director for the Southern States Athletic Conference in 2001 which lead him to develop a conference website for the SSAC and from there he built a content management system for athletic sites called SIDHelp. Over the years SIDHelp grew into Black Diamond IT Services of which Greg was the President until he sold the business to Presto Sports. Greg was a student at Faulkner University from 1991 – 1994, completing his CS degree at Troy University. He is married to Rayla Black, from the College of Business, and they have three children.
Heath Stripling - Kinesiology & Exercise Science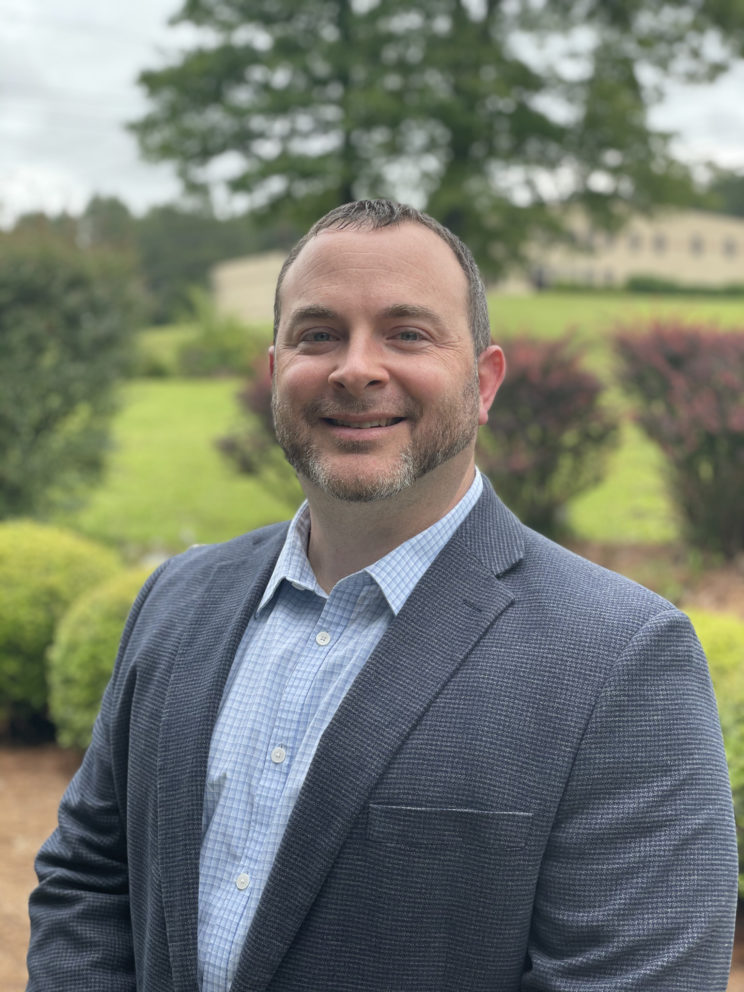 Heath Stripling began his Faulkner career in 1997. He later left in his senior year to pursue a full-time career at BestBuy. After a few years with BestBuy, he decided to return to Faulkner in 2008 to complete his degree and help coach the inaugural years of the Faulkner Football Program. Heath graduated in 2010. He was a part of Zeta, Chorus, Faulkner Singers, and the Lads to Leaders mentor group. As a student, Heath also worked as the intern youth minister at Roebuck Parkway Church of Christ (Birmingham) and University Church of Christ (Montgomery).
After graduating from Faulkner in 2010, Heath moved to Birmingham and worked for Best Buy on the Geek Squad as a Special Agent and later moving on to work for Apple on the Genius Team. Heath used his experiences and went on to start Jefferson Christina Academy's 1-1 iPad program as the schools IT Director. Heath currently works for RJ Young as the director of Audio Video technology. Heath is married to Tiffany and they have two children, Lexi and Jace. Heath has plans to begin his doctoral program Fall 2023.
Justin Rudder - Social and Behavioral Science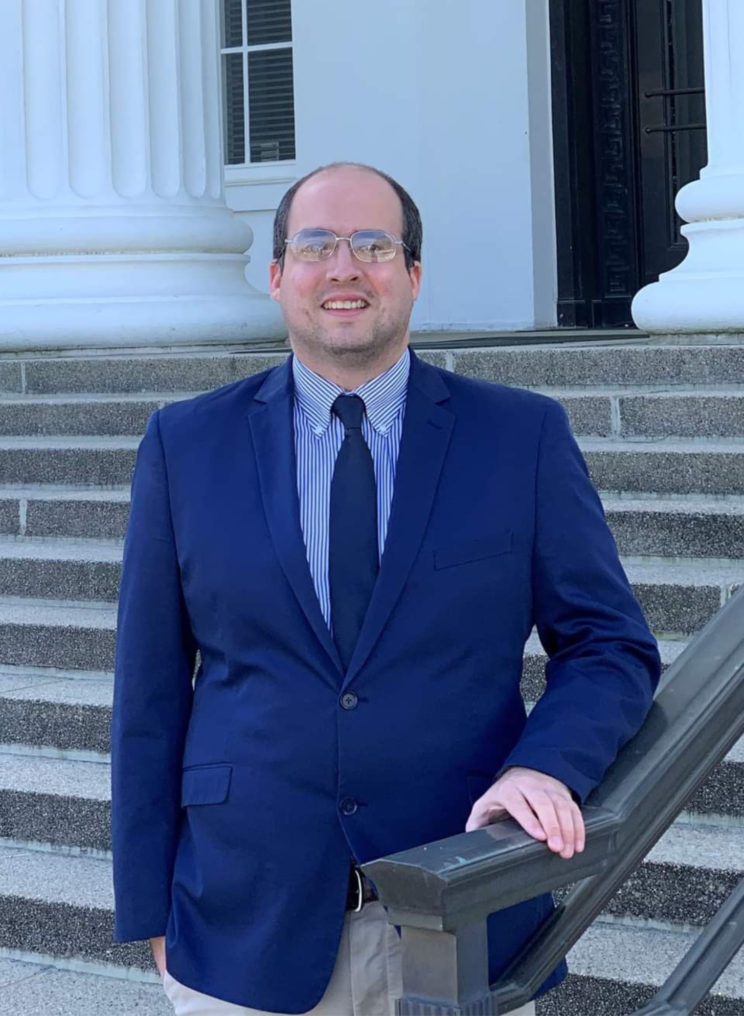 Justin Rudder is a Digital Asset Archivist at the Alabama Department of Archives and History, as well as the founder and director of the Digital Grassroots heritage project - http://digitalgrassroots.net/. Mr. Rudder earned a Bachelor of Science degree (History) from Faulkner University in 2009 and a Master of Arts degree (History with Emphasis in Archival Management) from Auburn University in 2014. Mr. Rudder also worked as a graduate intern with the Faulkner University Archive at the Gus Nichols Library, developing a Collections Policy, Deed of Gift, and preparing The Stumblingstone newspaper collection for digitization in Alabama Mosaic - https://digital.archives.alabama.gov/digital/collection/faulkneruni/.
Mr. Rudder is a board member of the Alabama Historical Association. He earned the 2021 Writer-In-Service Residency Award from the Lillian E. Smith Center in Clayton, Georgia, and a 2022 Joyce Cauthen Fellowship from the Alabama Folklife Association for his current manuscript entitled Black Towns of Alabama: Southern Alabama. He has written for Alabama Heritage, the Alabama Review, and the Encyclopedia of Alabama on slavery and civil rights in Alabama, black historiography, and geography and place-naming in black community life.
Kristin Thomas - Criminal Justice & Legal Studies Department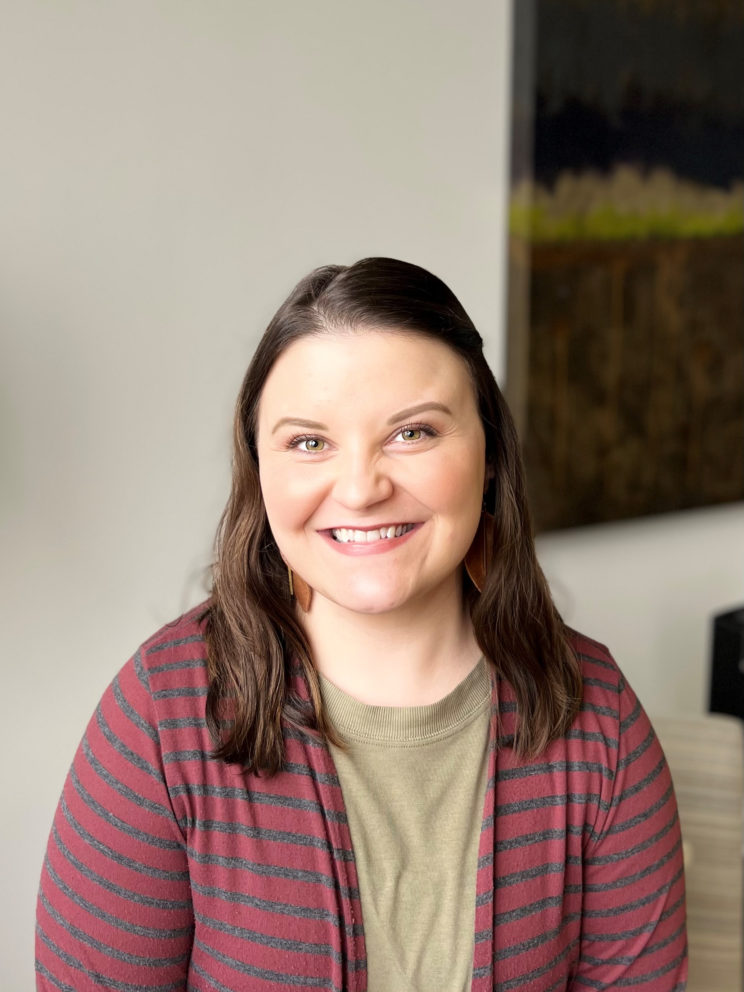 Kristin Thomas graduated from Faulkner University in 2015 with a bachelor's degree in Legal Studies. Following graduation, she moved to the Birmingham area and began work with a small defense firm.
For the last eight years Kristin has practiced insurance defense, including workers' compensation, trucking litigation, premise liability, and most recently medical malpractice.
Kristin is married to her wonderful husband of seven years, Coy Thomas, and they have a three-year-old daughter named Bella. In her free time, she enjoys spending time with her family, attending church, traveling, and doing CrossFit with her friends.
Parker Allbritton - Computer Information Science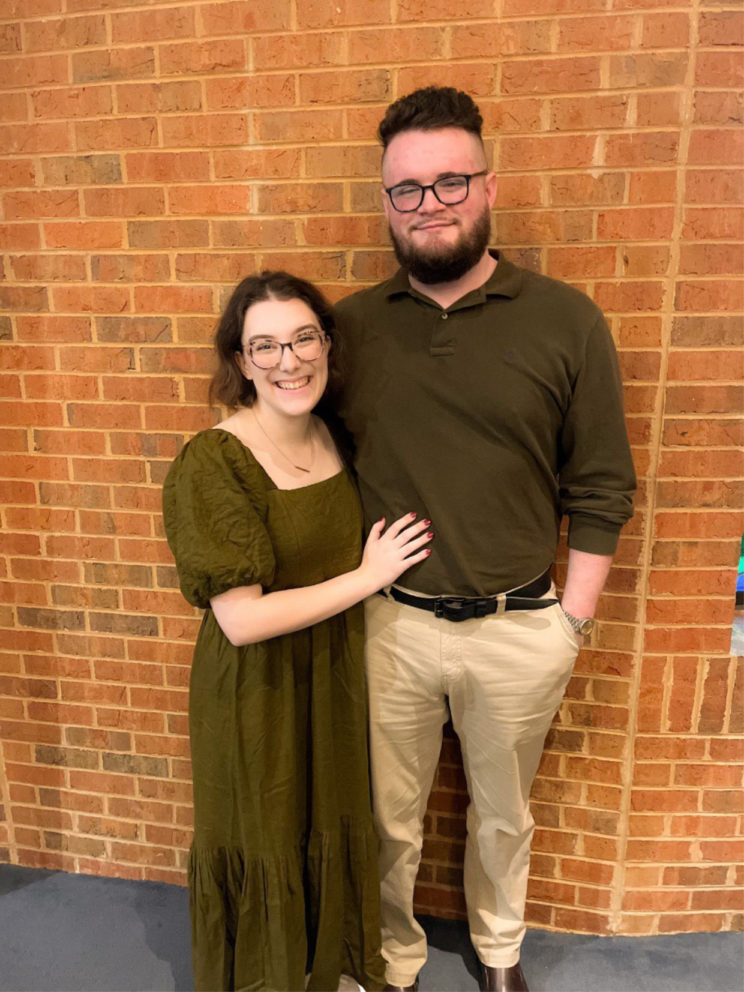 Parker Allbritton grew up in Valdosta, Georgia and began his college career by dual-enrolling at a local technical college. He then transferred to Faulkner in the fall of 2018, where he graduated in 2021 with his Bachelor's of Science in Computer Information Sciences. He was hired by JYG Innovations 3 months after graduation and soon moved back to Montgomery to be closer to his church family and future wife while she finished her degree at Faulkner. Since his initial employment, Parker was awarded a position on the renewal of the Air Force contract under which he was first employed, and has been working for 3 Squared Innovations LLC since August of 2022. He enjoys the challenge of fixing legacy code as part of an Agile-minded team. Parker and Olivia married early in January, and are enjoying their time in the Montgomery area surrounded by their church family and close friends.
Tommy Carswell - Criminal Justice & Legal Studies Department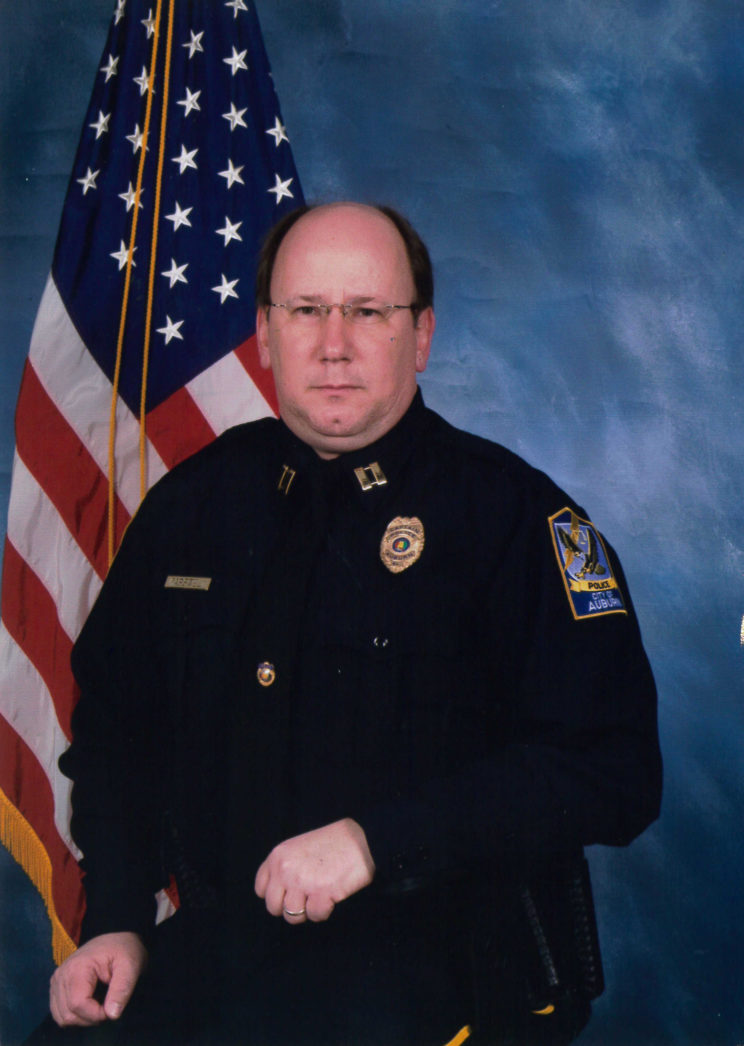 Tommy Carswell is a graduate of Faulkner University's BCJ program and a graduate of our first CJ masters course. He also graduated Columbus (Georgia) State University and their Georgia Law Enforcement Command College with a masters degree in public administration. He began instructing Faulkner University courses in 2005.
Tommy retired in March 2016 from the Auburn Police Department as a captain and was responsible for their Administrative Operations Section. He began his career in 1981 working for the Lee County Sheriff 's Department, as a deputy jailer. Tommy would go on to be fortunate enough to work a variety of assignments that include communications, child support enforcement, patrol, investigations, field training officer, vice and drug investigations, and bike patrol. Major duties Tommy faced were that of Auburn University liaison, internal affairs investigations, and managing their promotion process.
Currently, Tommy is the training officer at the Lee County, Alabama Emergency Communications Board, or Lee Co E 911. Tommy also retained a part-time position at Auburn Police and instructs the City Court's defensive driving course.
V. P. Black College of Biblical Studies
Brendan Chance
Brendan Chance (BA '04) is the minister for the Alexander City Church of Christ. He also serves on the board of directors for Exposure Youth Camp. He and his wife Jenny have three daughters, Katie Brooke, Lane, and Abby. He is currently working on a master's in clinical mental health counseling.
Jason Owen
Jason Owen (BA '02, MA '04) is the preaching minister for the Central Valley Church of Christ in Tanner, AL. He is married to Celia, and they have two children. Jason has worked in campus ministry, hospital chaplaincy, and church planting in addition to preaching. He is also a licensed professional counselor.
Trent Bailey
Trent Bailey (BA '18) is the pulpit minister of the Cedar Grove Church of Christ in Andalusia, AL. He is married to Autumn Bailey (also a Faulkner graduate). They have two children, Thomas and Adeline.
Harris College of Business
Martha Burleson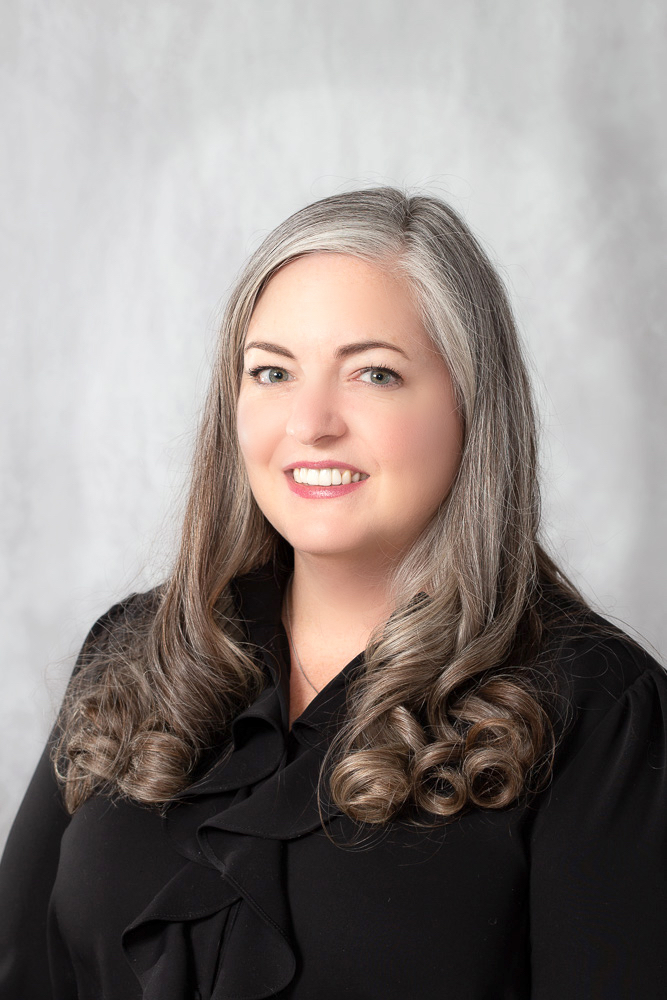 Martha Roquemore Burleson currently serves as Vice-President of YC Holdings, Inc. and is a member of their Board of Directors. YC Holdings, Inc. manages approximately 14,000 acres of land and $113 Million in assets. Martha's primary responsibility within the company is to manage the day-to-day operations, investments, and leases. In September 2020, YC Holdings Inc. sold its largest asset, Patten Seed Company (trade named Super-Sod). Martha was a fifth-generation member of the Patten Seed Company family. While there, she served as a Senior Vice-President, member of the Board of Directors, and President/Sales Manager for the Carolina Division.
Before her arrival to Patten Seed in 2012, Martha served as the General Manager for Brown Golf Management, managing two golf clubs in Bluffton, SC. She also worked on Brown Golf Management's Due Diligence team during their expansion process.
Martha holds a Master's in Business Administration from Clemson University and a Bachelor of Science in Business Administration from Faulkner University. She is a member of the Faulkner University Board of Trustees, executive member of the Orangeburg Preparatory School Board of Directors, a member and Events Chair of the Orangeburg Calhoun Technical College Foundation Board, and a member of the Orangeburg Chamber of Commerce.
Wendy Mose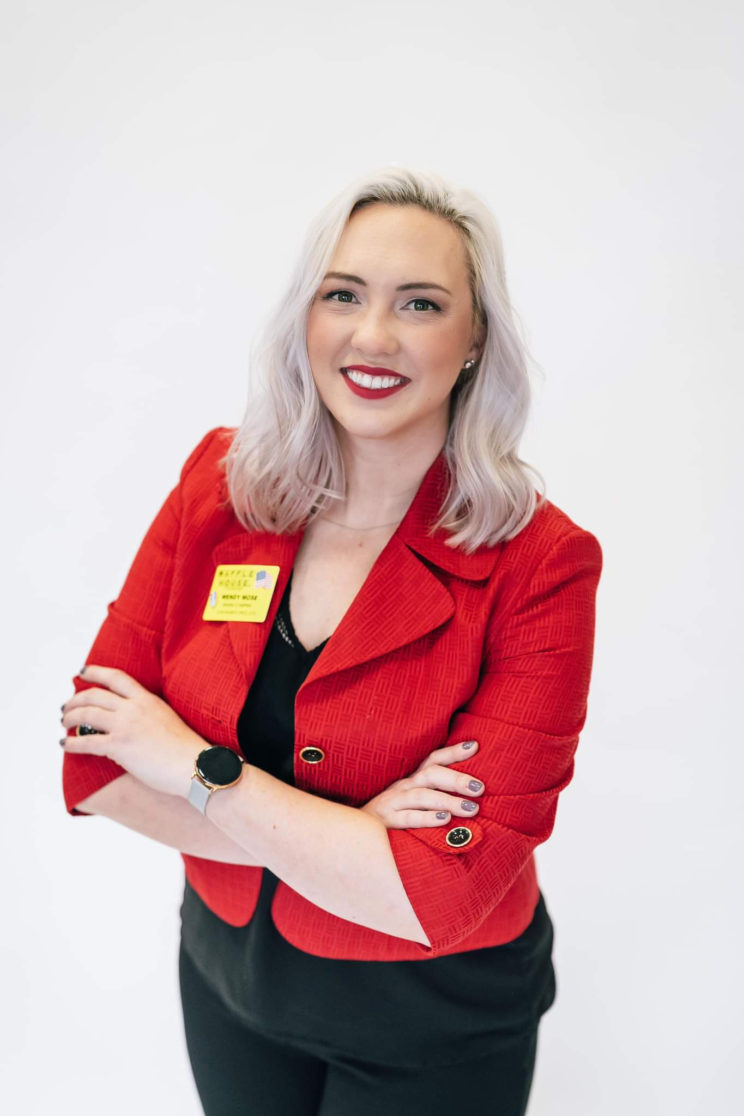 Wendy has worked with Waffle House since 2018 where she started on the People Team as an Hourly Recruiter. Within two years, she earned two promotions and became a member of the Senior Leadership Team. Wendy is a founding member of the Waffle House Women's Leadership group known as WE Lead, whose mission is to develop women into senior leadership roles. 
In the summer of 2022, Wendy decided to begin a new career path Under the Yellow Sign. She decided to pursue her passion for people and operations as a Manager Trainee. Within the first 6 months, she was promoted to a District Manager, responsible for the daily operations of 3 locations, 3 Managers, and a team of 45 associates. 
Wendy has been back to Faulkner's campus numerous times as a speaker for the Panel of Professionals, LinkedIn Seminar, and a guest speaker in the classroom.
She and her husband, Tanielu Mose, who is also an eagle, are the owners of Mana Toa Volleyball Club based in Prattville, Alabama, where Wendy serves as the Club Director. 
Wendy earned her Bachelor of Business Administration degree from Faulkner University's Harris College of Business in the fall of 2010. After 5 years in the workforce, she returned to Faulkner and completed her Executive Master of Business Administration. 
During Wendy's time at Faulker, she was a member of the Women's Volleyball Team, an All- Academic Team member, and was inducted into Chi Alpha Sigma - The National College Athlete Honor Society. 
She married Tanielu Mose in 2017 and together, they have two children, son, Tigilau (4) & daughter, Taiaopo (2).
Julie Knapp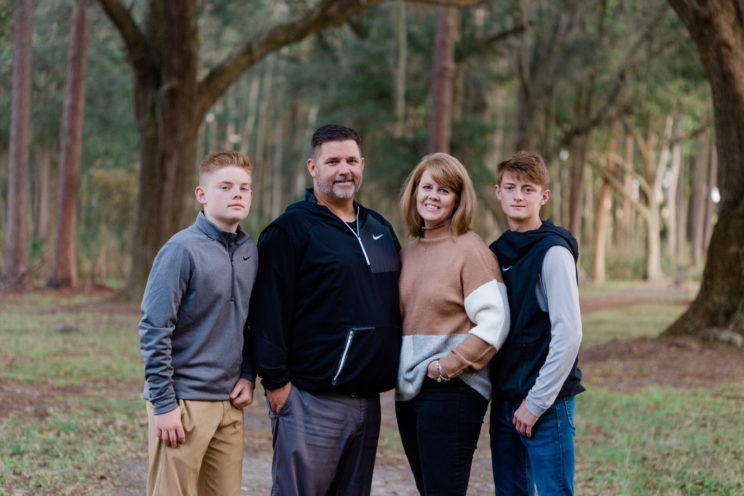 Julie Knapp was born and raised in Charleston, S.C. She arrived on Faulkner's campus in the Fall of 1995. She pursued a degree in Elementary Education and graduated in 1999 with her B.S. While going to school she met and married Chuck Knapp, also a Faulkner alumnus. Julie and Chuck are the proud parents of two sons, Austin, a senior, and Cooper, a sophomore in high school.
Over the years, Julie has taught grades Pre-K to eighth in public, private, rural and inner-city schools. Julie became a National Board- Certified Teacher in 2018. She has been a Teacher of the Year nominee and Teacher of the Month winner. Her many roles throughout her career include lead teacher, grade-level leader, summer camp director, math lead teacher, yearbook advisor, new teacher mentor, student teacher mentor and Reading Horizons facilitator.
LaChandra Brooks-Prim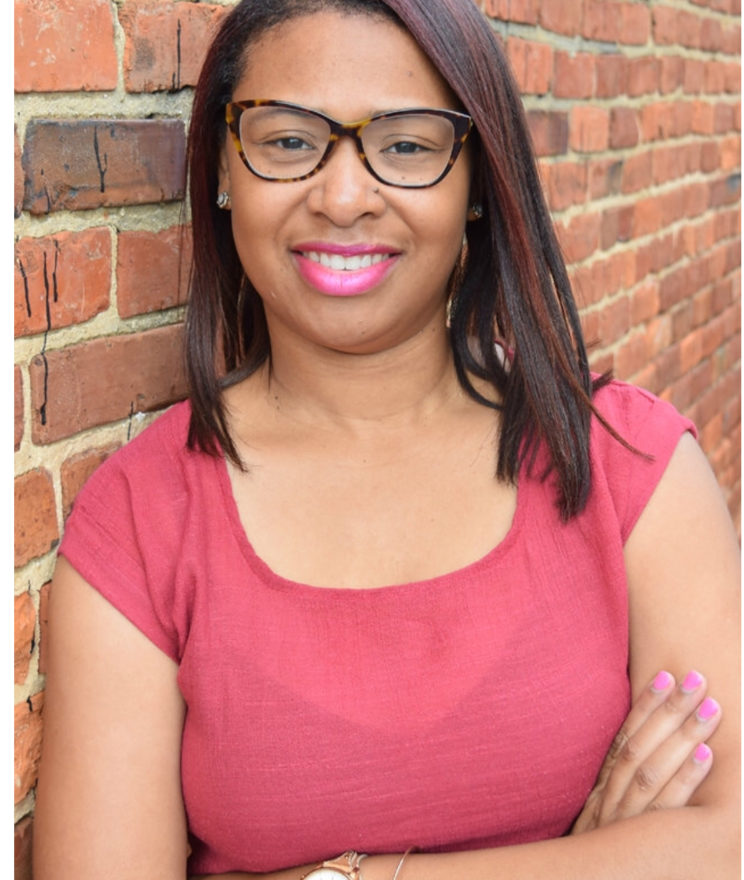 LaChandra Brooks-Prim is a licensed professional counselor. She holds a Bachelor of Science in Psychology from Troy University. In 2014, she received a Masters of Science in Counseling from Faulkner University. After graduation, she began working with Butterfly Bridge Children's Advocacy Center as an advocate, therapist, and forensic interviewer from 2014-2022. While working for Butterfly Bridge, LaChandra served children who had experienced multiple types of abuse. She received extensive training on childhood trauma and trauma-informed practices and policies. She was instrumental in helping to organize and distribute training to support the public schools' implementation of the Erin's Law curriculum throughout Chilton, Elmore, and Autauga counties. She has been employed with other private agencies delivering counseling services to adults and children.
LaChandra went on to further her education at Walden University where she received a Master of Philosophy in Human and Social Services and she is a doctoral candidate in the program of Human and Social Services. She opened Vista Counseling and Consultation Services in 2020 where she continues to provide individual, family, and couples counseling to the River Region area.
Laura Lambert Childs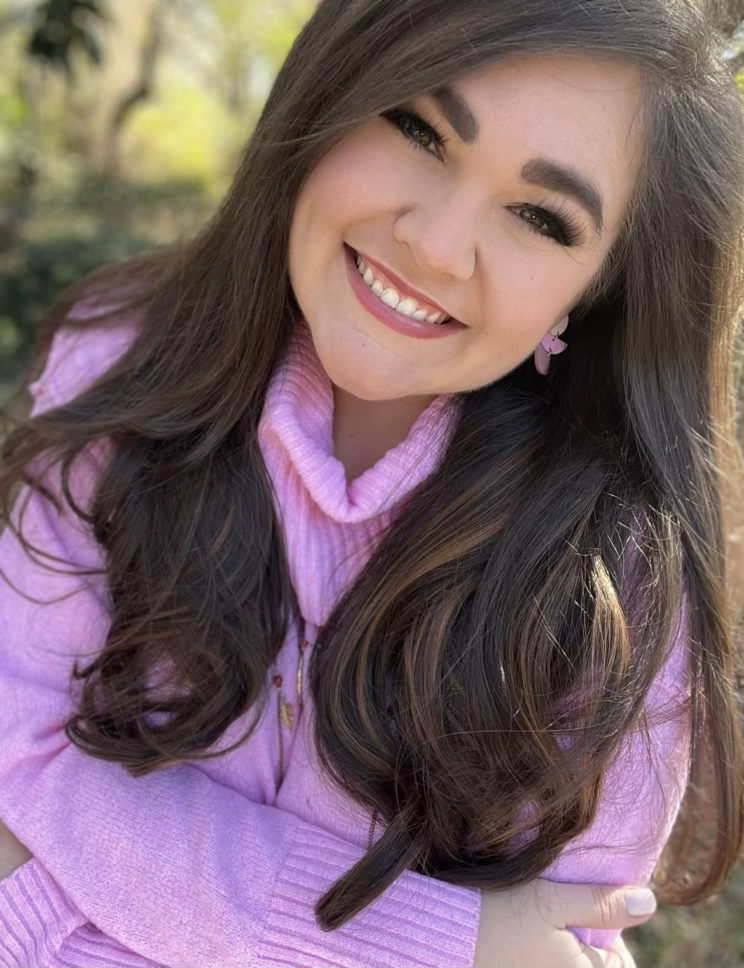 Hey there! My name is Laura Lambert Childs. I am from Montgomery, Alabama, where I had the pleasure of spending a total of 6 years at Faulkner University, completing both my undergraduate degree and master's degree elementary education.
In my career thus far, I have served as a team leader, hosted several professional development sessions, created district-wide curriculum frameworks, and supervised teacher candidates in my classroom. However, in November of 2022, an opportunity for growth presented itself. I am excited to have recently been offered the reading specialist position at Garrett Elementary, where I will continue to sharpen my craft as an educator as well as be a support to both the students and the teachers. Although I am no longer in the classroom as a general education teacher, I still spend the majority of my days in the classroom working side by side with classroom teachers. I am very thankful to be a part of so many educational journeys!
As a lifelong learner, I am excited to take on new challenges and continue learning both personally and professionally. In my personal education journey, I am planning to go back to school for instructional leadership certification within the next year so that I can have even more opportunities for growth in my career. With that being said, I owe many of my successes to Faulkner University. I will be forever thankful to have attended a university that not only provided quality education, but also allowed me to develop lasting, faith based relationships that have served me well in both my personal and professional life.
College of Health Sciences
Robert Moon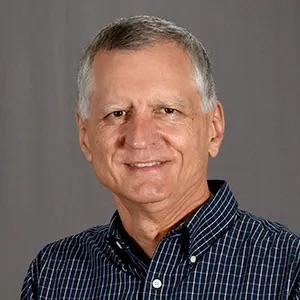 Dr. Moon is a retired family physician. Prior to retirement he served as the Chief Medical Officer and Deputy Commissioner of Health Systems for Alabama Medicaid for 12.5 years after having been in private practice for 18 years.
Dr. Moon is a graduate of the University of Alabama at Birmingham School of Medicine and Auburn University. He held multiple leadership roles both at Medicaid and while in private practice. He has been married to Jenny Moon for 40 years. They have three grown children and six grandchildren. Dr. Moon serves as an elder at the Dalraida church of Christ in Montgomery.