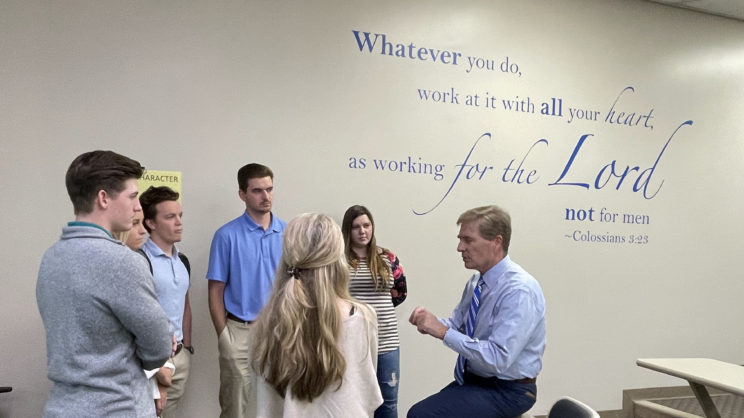 Program Objectives
The Bachelor of Science in Marketing provides a broad overview of the functional areas of business with an emphasis in Marketing. The curriculum focuses on consumer behavior, personal selling, sales management, advertising, promotion, digital marketing, and marketing research. This degree prepares students for marketing careers in contemporary organizations that implement digital marketing tools and data analysis techniques for decision making. Graduates will leave with the following skills and abilities.
Functional business knowledge of marketing concepts and principles
Strategic marketing problem-solving skills applicable to business and marketing operations
The ability to apply key marketing analytics concepts and methods to solve problems in business decision-making
Written communication skills essential to advertising and promotion
The ability to apply basic concepts, principles, and business tools used in the performance and solution of functional marketing operations.
For more information about program requirements, please see our undergraduate catalog.
Learn and Grow at Faulkner University
With a bachelor's in marketing, students will leave Faulkner University prepared to pursue further education or begin a successful career in business. The experience, knowledge, and skill sets imparted by this program are the foundation for many opportunities the world has to offer. Also, a Faulkner University education in marketing will not only prepare students to apply marketing concepts, but the noteworthy liberal arts component and Christian perspective will ready students for the world at large.
Apply Now or Request More Information
If you are interested in pursuing a college degree in business administration and ready to take the next step, apply to Faulkner University today. Or, if you're curious about the program and the future it can offer you, send us an information request. We'll gladly send you materials about Faulkner University, the business administration degree program, and the other degrees you can pursue with us.