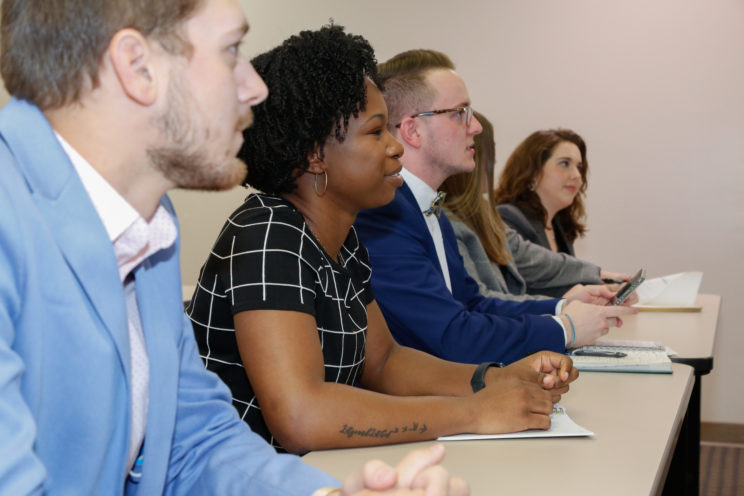 The field of finance presents a myriad of exciting career opportunities, with one of the paths being accounting. At Faulkner University, the Harris College of Business and Executive Education offers a Bachelor of Science in Accounting degree program with a rigorous preparatory curriculum designed to arm students with the necessary knowledge and skills for future success. The undergraduate program is offered at our campus in Montgomery, Alabama.
Program Objectives
Our Bachelor of Science in Accounting program is designed to prepare students for a career in accounting, with a focus on further education and Certified Public Accountant (CPA) exam prep. It provides an educational experience that incorporates a distinctly Christian perspective, which serves as a framework for resolving conflicts, making ethical decisions, and related concerns arising in specific course content areas. The program further aims to:
Expose students to key elements common across business disciplines.
Lay an educational foundation in accounting from which students can pursue graduate studies or seek an MBA with an emphasis in accounting.
Prepare students to pass the CPA exam.
Create and develop the analytical and financial skills necessary for interpreting and managing the financial data vital to administering a business enterprise.
Over the course of the program, students will also gain a liberal arts education that cultivates the whole individual and underscores social and cultural literacy with a Christian lens. Plus, over half of the credit hours necessary for graduation are derived from the professional component of business and accounting courses. Please see the Faulkner University Undergraduate Catalog for an in-depth degree plan for this course of study.
Alumni Spotlight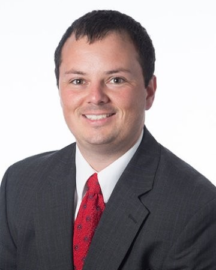 Alumni Quote – Tyler Dunaway, Accounting 2009 
"Faulkner was a place that helped mold me into a better all-around person. It prepared me for life in the accounting field as well as life outside of my career. The University is filled with staff and students who make it their mission to help you inside and outside of the classroom. I will forever cherish my time and the relationships formed at Faulkner University.
After graduating from Faulkner, my wife and I received a fellowship to the University of Alabama where we received our Masters degrees in Accounting. I then moved to Atlanta to work for Deloitte as a CPA focused on financial statement audits. I worked for Deloitte from 2011 until 2013 when I moved back home to Enterprise, Alabama to work for CRI where I am currently a Partner."
CPA Requirements
Though an education in accounting from Faulkner University will prepare you to take the CPA exam, please note that requirements to sit for the exam vary from state to state. All students interested in sitting for the Uniform CPA Examination must consult with the relevant authorities to determine what educational and experiential requirements must be met. This inquiry should be undertaken before enrolling in Faulkner University's Bachelor of Science in Accounting degree program.
Why Choose Faulkner University?
With an emphasis on preparing students for the CPA exam, our program offers the skills, experience, and knowledge from which opportunities blossom.  Additionally, Faulkner University's liberal arts education and Christian perspective create ambitious, well-rounded citizens of the world, which are extremely attractive qualities that employers look for in their candidates.
Apply Now or Request More Information
If you are interested in pursuing a college degree in business administration and ready to take the next step, apply to Faulkner University today. Or, if you're curious about the program and the future it can offer you, send us an information request. We'll gladly send you materials about Faulkner University, the business administration degree program, and the other degrees you can pursue with us.